To celebrate la Saint-Valentin this year, we've come up with a list of the most famous French couples. There are so many to choose from that we've narrowed the list down by selecting relationships in which both partners are of French heritage. This means that some of the most iconic half-French couples–like Serge Gainsbourg and Jane Birkin or Alain Delon and Romy Schneider–did not make the cut this time round. (But there's always next year!) If you're interested in reading about French-American couples, check out this article. We hope you will also read our previous romance-themed blog posts, including: 
12. Joey Starr and Béatrice Dalle

If you've watched Call My Agent, you'll recognize both of these legendary (or "mythiques," as the French would say) celebrities. Actress Beatrice Dalle and Suprême NTM rapper JoeyStarr dated for ten years and have been close for over twenty. In 2019, they acted in the play Elephant Man together. Their romantic liaison is infamous not only because the two have often collaborated and are frequently interviewed on TV together, but also because both celebrities are known for leading pretty violent and chaotic personal lives. Practice your French by watching a cute interview with the two (there are French subtitles!).  
11. Gérard Depardieu and Carole Bouquet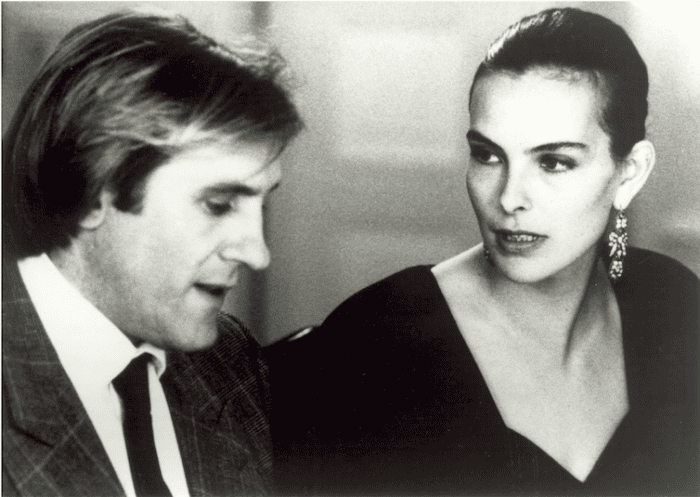 After meeting in 1989 on the set of Bertrand Blier's award-winning film Too Beautiful for You, Bond girl Carole Bouquet and French legend Gérard Depardieu remained friends and fell in love in 1996. Their relationship lasted almost ten years. The two remain close and have both said that they regret not having children together. Practice your French by watching this 1989 Cannes interview with the two! 
10. Alexandra Lamy and Jean Dujardin

In 2012, a poll found that Alexandra Lamy and Jean Dujardin were the French's number one "dream couple." The two became famous thanks to the incredibly successful mini-series Un gars, une fille. After falling for each other while shooting the series, they married in 2009 and divorced in 2013. The Artist star Dujardin remains one of the most popular actors in France, and Lamy has also gone on to have a successful film career. Practice your French by watching this cute interview from 2005 with the two stars. 
9. Edith Piaf and Marcel Cerdan

Edith Piaf met French boxer Marcel Cerdan in 1947 and their relationship became an immediate tabloid sensation in France. Piaf wrote "Hymne à l'amour" about Cerdan and the two purchased a small hôtel particulier in Paris. Tragically, in 1949, Cerdan died in a plane crash on his way from Paris to New York. 
8. Leïla Bekhti and Tahar Rahim

Married since 2010, French stars Leïla Bekhti and Tahar Rahim remain very discreet about their relationship. The two met on the set of Jacques Audiard's 2007 A Prophet and, in 2011, Bekhti spoke about Rahim during her Best Actress speech at the Césars: "I will end by thanking my prince charming. Before you, there was nothing. I love you." In 2021, Tahar Rahim told Paris Match: "The first time I saw Leila, I knew she would be my wife." They have two children together. Practice your French by watching a clip from a recent interview with Bekhti in which she discusses her relationship with Rahim. 
7. Yves Montand and Simone Signoret

While you may be unfamiliar with the name Simone Signoret, the star was once the most popular actress in France. In 1959, she won the Academy Award for Best Actress, which another French actress–Marianne Cotillard–wouldn't win until 2008! Signoret left her first husband after meeting iconic French singer and actor Yves Montand. Although Montand had a brief fling with Marilyn Monroe, Signoret and Montand remained married until the actress's death in 1985. They are buried together in Père Lachaise Cemetery. Practice your French by watching this 1956 interview with the couple. 
6. Jean Marais and Jean Cocteau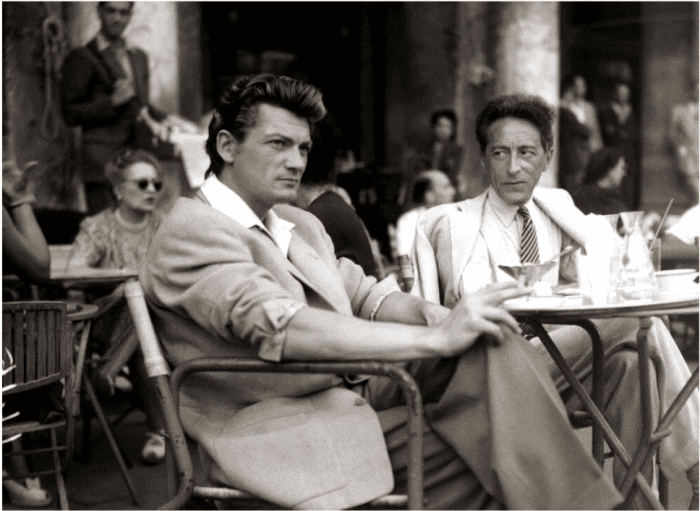 Describing Jean Marais's performance in Orpheus, director and poet Jean Cocteau said that the actor "illuminates the film for me with his soul." Marais served as a muse for Cocteau, and the Criterion Channel recently released a documentary about their iconic professional and romantic partnership. Watch a clip from "Creative Marriages" about the couple's relationship and their collaboration on Beauty and the Beast here. 
5. Michel Berger and France Gall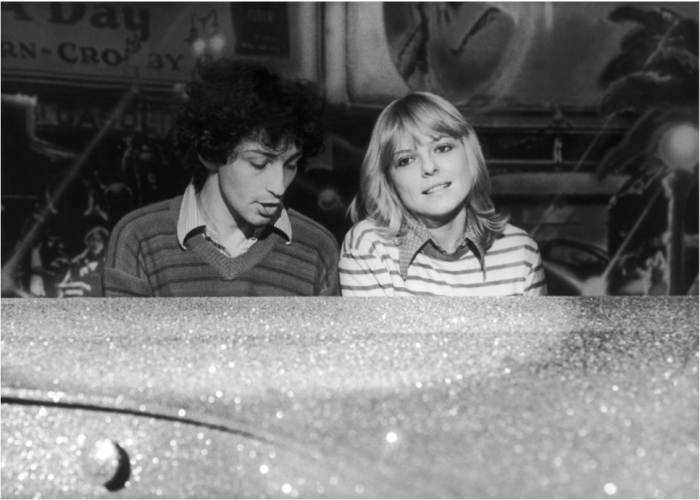 In the early 1970s, popular singer France Gall was afraid that her career was in decline. When she heard Michel Berger's "Attends-moi" on the radio, she instantly knew she wanted to work with the composer and decided to contact him. Berger was at first hesitant to work with Gall, but he eventually wrote "La déclaration d'amour" for her, which became a huge hit, and the couple married in 1976. They went on to create many popular singles together and had two children. You can learn more about Gall's career and her collaboration with Berger in our article about French '80s hits.  
4. Marion Cotillard and Guillaume Canet

Considered the French Brangelina, Marion Cotillard and Guillaume Canet met while shooting Love Me If You Dare in 2002. They have two children together and often collaborate professionally. They both worked as voice actors for the French version of Minions, and, in 2017, they filmed Rock'n Roll, a comedy inspired by their own lives. Watch an interview with the two in English here. 
3. Roger Vadim and Brigitte Bardot
​​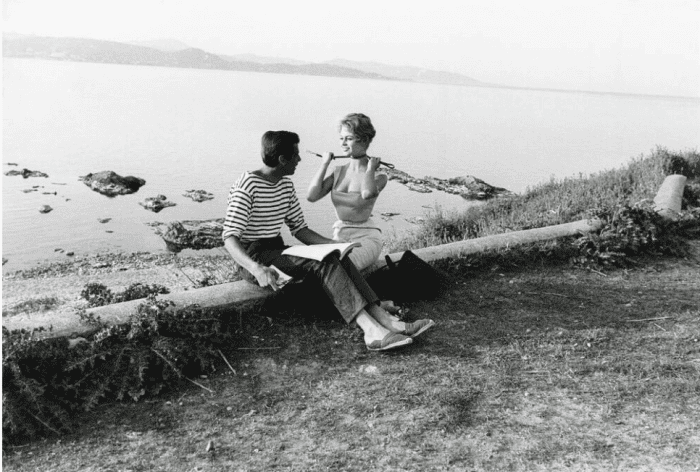 French filmmaker Roger Vadim and actress Brigitte Bardot married in 1952 and collaborated on four films together. Their breakthrough debut feature And God Created Woman (1956) catapulted both celebrities to international fame. After divorcing, Vadim and Bardot went on to have relationships with other huge stars–Vadim with Catherine Deneuve and Jane Fonda, Bardot with Jean-Louis Trintignant and Serge Gainsbourg–but they remained close friends throughout their lives. 
2. Pierre Bergé and Yves Saint-Laurent

Pierre Bergé met the young Saint-Laurent in 1957 at designer Christian Dior's funeral. "I saw my destiny," he recalled in the documentary devoted to the couple. The two became romantically involved and launched Yves Saint Laurent Couture House in 1961. They lived together for over fifty years. You can read more about their romantic and professional relationship here. 
1. Françoise Hardy and Jacques Dutronc
​​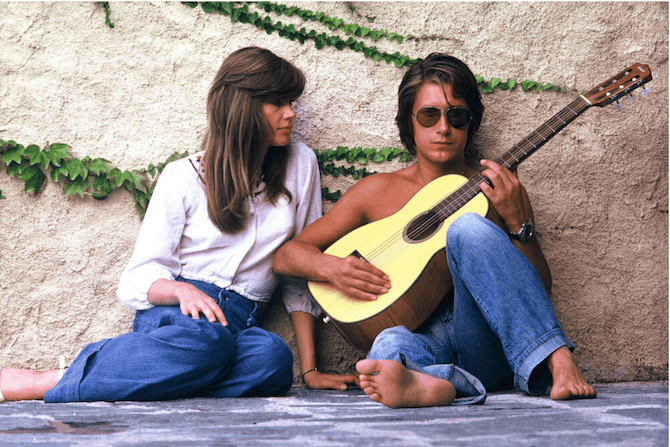 The young and already famous Yé-Yé singer Françoise Hardy met Dutronc in the late 1960s before his career had taken off. She asked Dutronc if he would play guitar for her professionally and the two began dating in 1967. Although Hardy and Dutronc had a somewhat tumultuous romantic relationship and ultimately separated, they have permanently marked France's cultural imagination. 
The two recorded many songs together, including "Les Garçons" (1966). If you watch this clip of them in the recording studio, you'll see right away why they became so famous: their chemistry is insane and they're both incredibly charming! The couple's son Thomas is also a musician; ​​his hit "J'aime plus Paris" was the most played French single around the world in 2008. Check out Vogue's iconic photos of the couple here. 
By Sophia Millman