You want to impress with your French touch over the Holidays? Coucou curated a list of the best  presents for Francophiles to find in New York City this year!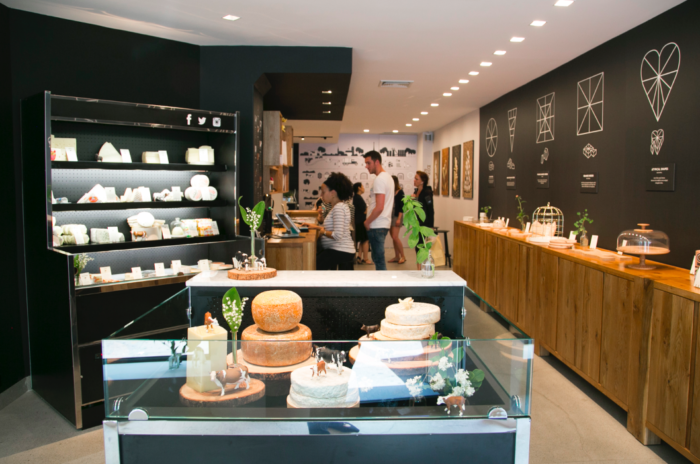 With over 1300 cheeses, France has the widest variety in terms of cheese families. French Cheese board is a classy cheese shop and event space in Soho that also offers… cheese classes!  You can pick your focus, by region or type of cheese, but also learn how to create the perfect cheese board and how to pair cheeses with the best accompaniment.

This is the brand that drives every Parisian girls crazy! Sezane embodies a typical Parisian style, effortless chic with beautiful materials, and affordable! There's clothes for every occasion and the limited edition collections makes every purchase unique. This fall they opened "L'Appartement", their first US store in Nolita, and it's worth checking out! Sezane even put together a a very French inspired holiday gift guide.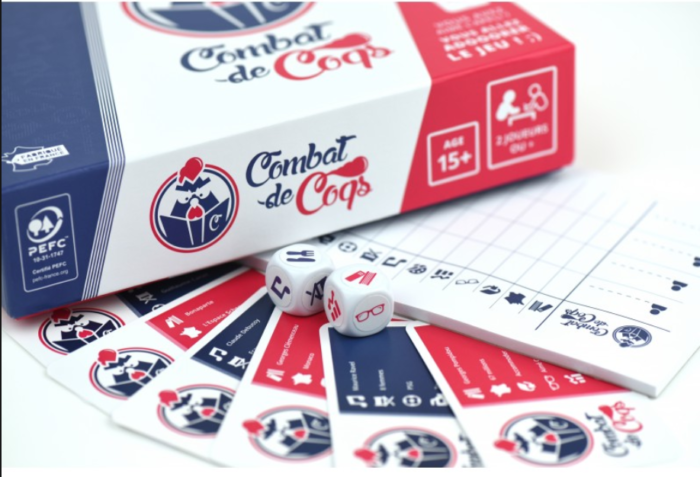 Combat de Coqs launched the first trivia game exclusively covering French culture! This Made in France board game targets multiple categories like "Arts", "Gastronomie", "Politique", "Sports", "Géographie", "Télévision"…  Questions are pretty challenging and the game is entirely in French which makes it the ideal present to impress your French friends and relatives! They also have a mobile app to challenge your friends from anywhere!

French owned company Wooln brings together talented senior knitters and responsible and stylish customers! Wooln's pieces are hand-knit by talented New York City grandmothers, using the most luxurious yarn.  All the pieces are labeled with the knitter's name and each grandmother has a biography on their website so you can get to know who made your favorite winter piece. And the project was started by Coucou LA's manager, Margaux!
French Wink is THE online destination for Francophiles and shopaholics in NYC. The French owned website is a Marketing Platform dedicated to French Lifestyle and Savoir-Faire. Their e-shop features the best of Made in France products available in the US.  Join them at 25 Greene Street from December 11 to 17th to discover the biggest ever pop-up store dedicated to French brands!

French designer Camille Darde hand makes Art Deco inspired jewelry out of her Brooklyn studio. The style of the pieces is both chic and timeless. Camille wants each piece to feel as special to her customers as they do to her. Check out Cam ci Cam ça's jewelry to find the elegance of vintage one-of-a-kind pieces combined with a cool edge and European craftsmanship.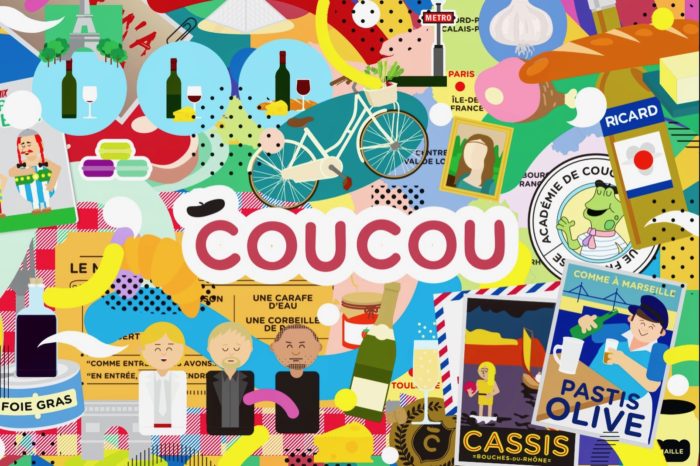 Last but not least… Give the gift of French this year and help your friends or family with their New Year resolutions! Good thing Coucou offers gift cards for both groups classes and private lessons. We know, we shamelessly we put ourselves in the list but French classes are truly a great gift and language lasts a lifetime!
Email info@coucoufrenchclasses.com to purchase.