There's no translation for "Netflix and chill?" in French. "Tu veux chiller et regarder Netflix?" just doesn't have the same ring to it… But if you haven't discovered Netflix's excellent French film selection, now's the right time to start streaming! Netflix doesn't have classic French movies on its streaming service, so if you're searching for Godard or Truffaut films you're out of luck. If you want to watch more contemporary French movies, however, there's a fabulous collection of relatively recent releases that changes regularly. You can watch the works of some of France's greatest living directors as well as get to know the country's most famous actors and actresses. Below, you'll find our favorite French films that will be streaming in the new year!
This film is a great introduction to director Arnaud Desplechin's work, and if you like it you can check out its critically acclaimed predecessor: My Sex Life… or How I Got into an Argument. The story is about an anthropologist who returns to France after several years abroad, and recalls memories from his "golden days." Quentin Dolmaire and Lou Roy Lecollinet were both nominated for César awards for their acting in the film. Their performances are both wonderful and they have excellent on-screen chemistry.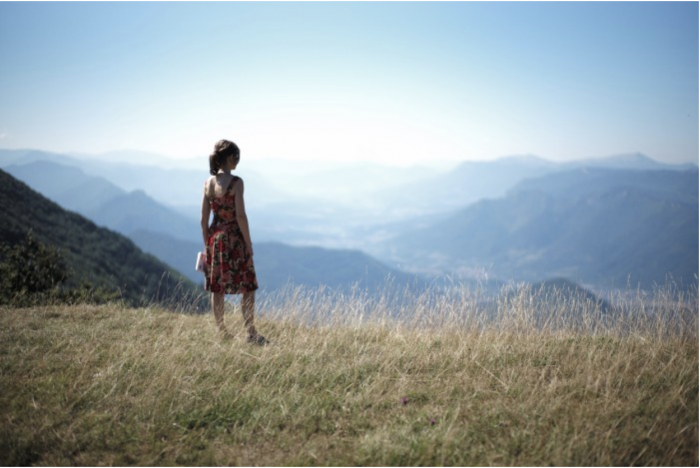 If you don't already love the beautiful Isabelle Huppert, you will after seeing this movie. She plays Nathalie, a middle-aged philosophy professor whose life changes when her husband leaves her for another women. Not much happens in way of plot, but if you like heart-wrenching emotional character studies, then this is the film for you.
This movie has become notorious for its length (almost three hours!!) and its incredibly graphic sex scenes, but don't let those factors deter you from watching it: it's possibly the best coming-of-age movie out there. It also portrays French class dynamics interestingly: the main character, Adele, comes from a working-class background and must navigate the upper-class intellectual milieu of her lover, played by the wonderful Léa Seydoux.
https://www.netflix.com/title/70275600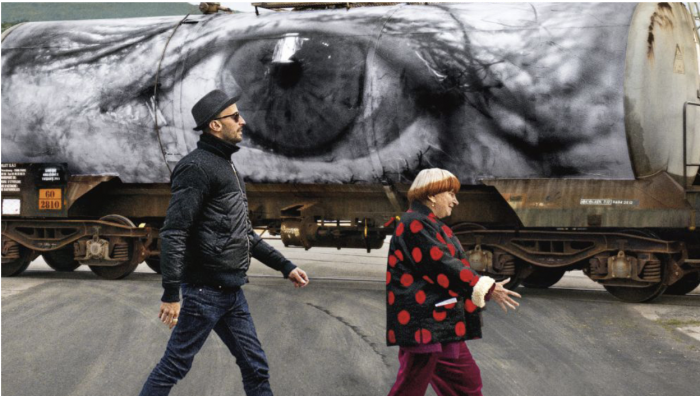 In this film, Agnes Varda, one of France's greatest living female directors, along with the famous street artist JR travel to villages throughout France, creating portraits of the villages' residents. It's the only documentary on on our list, and we highly recommend it because you'll be able to hear a variety of different regional French accents.
https://www.netflix.com/title/80194288
This comedy is loosely based on the life of Florence Foster Jenkins, a women who only wanted to sing opera even though she had no talent whatsoever. Catherine Frot, who plays Jenkins, won the César award for Best Actress for her performance in the film. Meryl Streep starred in a biopic about Jenkins a year after Marguerite was released, but we think the French film is the more entertaining of the two.
https://www.netflix.com/title/80079408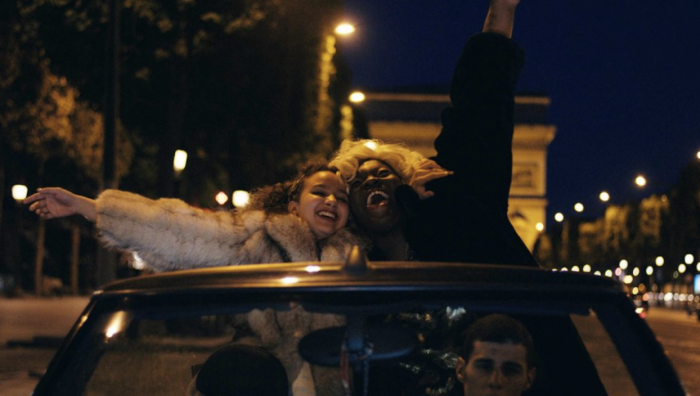 Divines is about Dounia, a high schooler who wants to become rich and famous. With her best friend Maimouna, she quits her vocational high school and the two become apprentices to a local drug dealer. We highly recommend this film, but it may not be for you if you don't enjoy violent movies.
https://www.netflix.com/title/80115031
We'll watch almost any movie starring Catherine Deneuve, and in this critically acclaimed film she plays a judge who tries to help a violent teenager recover from his traumatic childhood. Rod Paradot stars as the troubled teen and won the César for this breakthrough role.
https://www.netflix.com/title/80058426

Bertrand Bonello, one of France's most famous contemporary directors, wrote and directed Nocturama. The film is about a group of millennials from different social backgrounds, who decide to revolt violently in Paris. The film is not only a highly-suspenseful thriller, but also offers an interesting portrait of contemporary French society.
https://www.netflix.com/title/80144455
By Sophia Millman