The French love LA, it's true. Whether it's the bling of Hollywood Blvd, the waves of Venice Beach or the artistic flair of the East side, Los Angeles has become one of the premiere destinations for French Millenials and Gen Z. As expats navigating two cultures, we still need our frequent dose of French food and art de vivre under the palm trees. So we've compiled a list of our favorite spots that make us feel – almost! – at home.
 By Cynthia Perinat
Much like a Parisian terrace, except with nicer temperatures and sunnier weather, Zebulon offers "the holy trinity": drinks, dancing and plenty of outdoor seating. We typically go there for l'apéro (post-work drinks) as their back patio is perfect for hanging with friends while sharing a drink or a smoke. And with a music selection that ranges from Nigerian live bands to 90's soirées, the crowds are always interesting no matter the evening. If you want a good warm-up for the dancefloor, give their mezcal cocktail, "Pancho et Lefty", a try!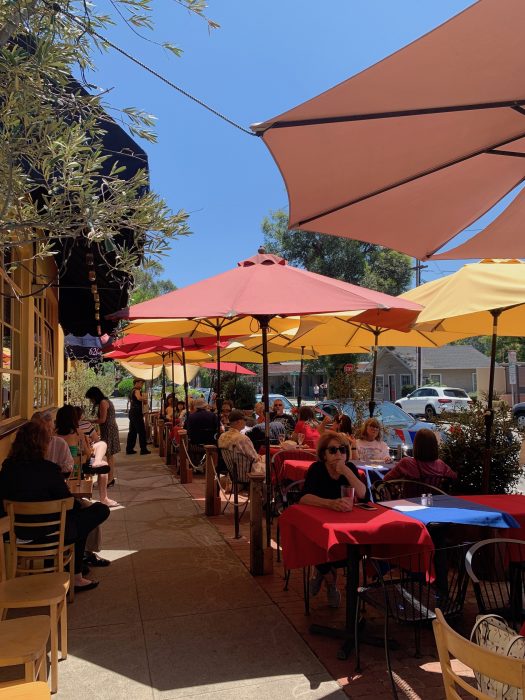 A perfect little spot serving brunch and lunch, hidden behind the railway tracks in Pasadena. Croque Monsieur, crêpes, omelette, salade niçoise, soupe du jour: this place makes us feel like we're in grandma's kitchen on a Sunday morning, patiently waiting for her to fix us a snack. Bonus: It's also an épicerie (small market), offering items that are fairly difficult to find in LA, including phyllo dough, boudin blanc, foie gras, duck confit, reblochon cheese and a great selection of wines.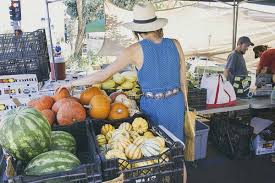 No Sunday in France would be complete without a stroll through the farmers market.
A similar version of this French ritual happens every Sunday in Atwater Village. With local vendors selling vegetables, dates, flowers, fresh pressed juices and even oyster platters shucked on the spot, their selection is always fresh and varied. To give your Sunday an extra French touch, stop by the next spot on our list for one of the best croissants in LA.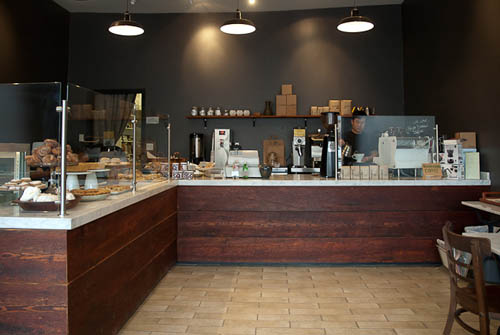 The most cliché of them all: the croissant! When it comes to this simple, flaky pastry you can trust us to give "honnête" feedback. Proof passes the test hands down as one of the best croissants available on the east side. Their selection goes way beyond that though; their cannelés, financiers, tartelettes, daily quiches and fresh sandwiches have all been tested and approved by us. Bonus: If you've been around Frenchies, you might have realized how much we value birthday cakes. Search no longer and order from their store!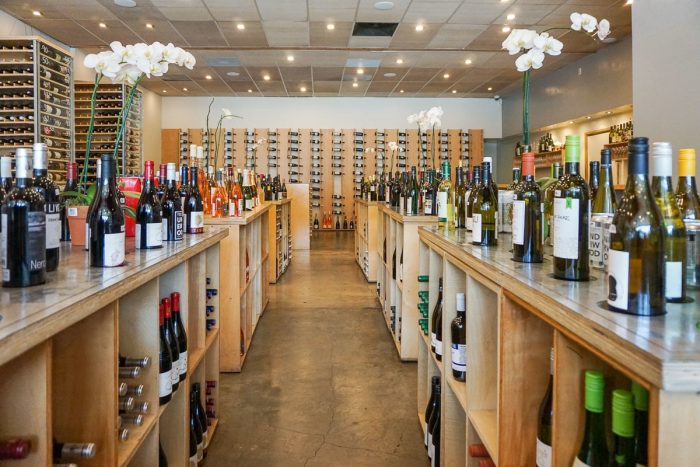 Wine? For sure, but let's be honest, the French are not used to paying $25 for a vin de table. Silverlake Wine on Glendale Blvd is a great choice if you're looking for quality options that are also affordable, with a helpful staff who are experts when it comes to picking the right poison. Whether you're looking for a casual dinner wine under $15 or you want to spoil yourself with a more expensive Sancerre or Marsannay, this is the spot to get it. Tip: their wine tasting nights on Monday and Thursday are a must, as well as their curated selection of natural wines.
Experiencing Oriel for the first time is like entering a Murakami book IRL. Hidden under the overground metro tracks on Alameda, their location and intriguing neon signage will make you wonder if you're in the right place. Once inside, you can either sit at the bar for a glass of wine or grab a table to explore their small but delicious menu, including Parisian gnocchis, steak tartare, artichoke, a classic charcuterie or cheese board… the best of the French classics. Tip: their escargots de Bourgogne are highly recommended.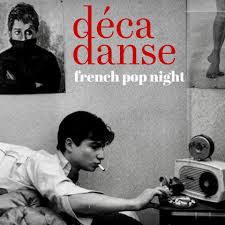 Aller en boîte (going to the club) in France could easily lead you to dancing until dawn. Decadanse Soirée, a cool, monthly dance night in either Chinatown or Echo Park, makes that dream a reality in Los Angeles, while also celebrating our national pride: French pop. From classics like Françoise Hardy, France Gall and Brigitte Bardot to the golden French Touch era of Daft Punk, Sébastien Tellier and Air, or even current indie acts like La Femme, Polo & Pan or Christine & The Queens, these resident DJs curate an evening convincingly similar to a basement club night in Paris.
Have you ever been to a brocante in France? Usually occurring on Sundays throughout the spring and summer months, these local flea markets are a real treasure hunt for those seeking the perfect missing piece to their vintage collection, including furniture, records and books, among other items. The PCC Flea Market, Pasadena's own "brocante", is held on the first Sunday of every month on campus from 8AM to 3PM. Although the amount of booths may be overwhelming, you will undoubtedly walk away with an unexpected treasure.
https://pasadena.edu/community/flea-market/