Earlier this year, we published a list of tips for practicing your French at home and we suggested immersing yourself in French stand-up. We recommended watching British (and bilingual) comedian Paul Taylor's show Franglais, which is great for beginning and intermediate students. But, if you want to get your French to an even higher level, you should try watching short clips of native French-speaking comedians. As many of our students can testify, there's nothing more rewarding than the moment you understand a joke in a different language. So check out our list: most of these comedians have shows that you can watch on Netflix with English subtitles if you need them! 
By Sophia Millman
Blanche Gardin
Blanche Gardin began her career at the Jamel Comedy Club (founded by Jamel Debbouze, who's featured below). She dated controversial comedian Louis C.K. and has famously argued that feminists should take "nuanced" approaches to evaluating men's behaviour. Raised by "bourgeois leftists," Gardin ran away from home at a young age and spent time in a psychiatric hospital. Her dark humor may not be for everyone, but we recommend checking out her Je parle toute seule. You can also watch her thought-provoking routine "Être une femme / Être un homme" here. 
Fary
Fary has become a household name in France thanks to the way he openly discusses racial issues in his stand-up shows. At the Molière Awards (the French version of the Tonys) in 2019, he greeted the audience by saying "Salut les blancs!" ("Hello, white people!"). Fary is only twenty nine, but his jokes are incredibly intricate and well written. If you haven't watched his Netflix specials "Fary is the New Black" and "Hexagone," we highly recommend checking them out. We also recommend watching his video for the Berlin series "Colors."
Florence Foresti 
Florence Foresti began her acting career with the group Les Taupes models (a pun on Top Model: "taupe" means mole in French). In 2001, Foresti began writing solo sketches and her first stand-up show won the grand jury prize at the Festival d'Antibes. In 2006, she made her first foray into cinema with the hilarious Belgian comedy Dikkenek. Her stand up show "Mother Fucker" was a huge success in France, and, for the past few years, Foresti has hosted the Césars (the French Oscars).
Gad Elmaleh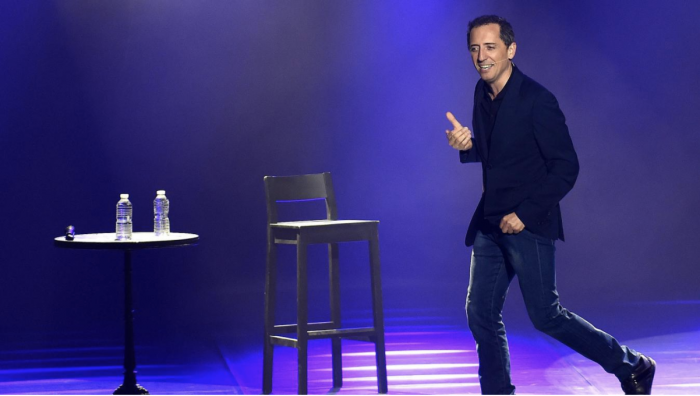 Gad Elmaleh has been voted "the funniest person in France." He grew up in Casablanca and moved to Paris to study drama. He became famous for his impersonations and eccentric characters like Chouchou, a North African transvestite. After achieving huge success in France, Elmaleh wanted to step out of his comfort zone and moved to the US to start performing in English. His first US tour, which included a residency at Joe's Pub, was called Oh My Gad, and Jerry Seinfeld helped introduce Elmaleh to US audiences when he invited him to be on his show Comedians In Cars Getting Coffee. You can watch several of Elmaleh's English and French stand-up shows on Netflix, as well as the original series Huge in France. Here's one of our favorite clips of him talking about IKEA. 
Jamel Debbouze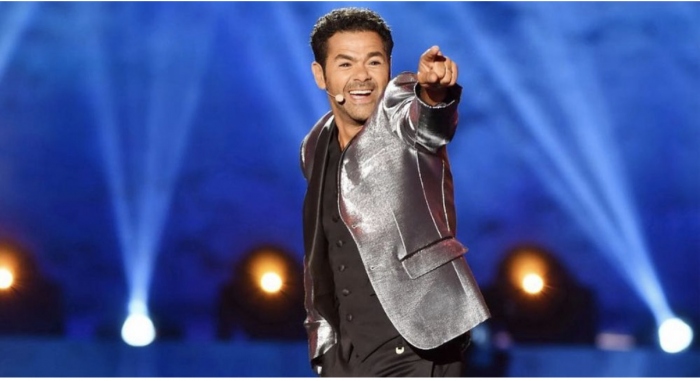 Actor, comedian and producer Jamel Debbouze began his career on the radio in the early '90s. In 1998, he began acting in TV comedies like H with French comedians Éric and Ramzy. Debbouze rose to international fame for his role in the cult 2002 French comedy Astérix et Obélix : Mission Cléopâtre. Since then he's run the Jamel Comedy Club in Paris, which encourages young artists from all walks of life to perform stand-up. You can watch one of his stand-up shows here.  
Kyan Khojandi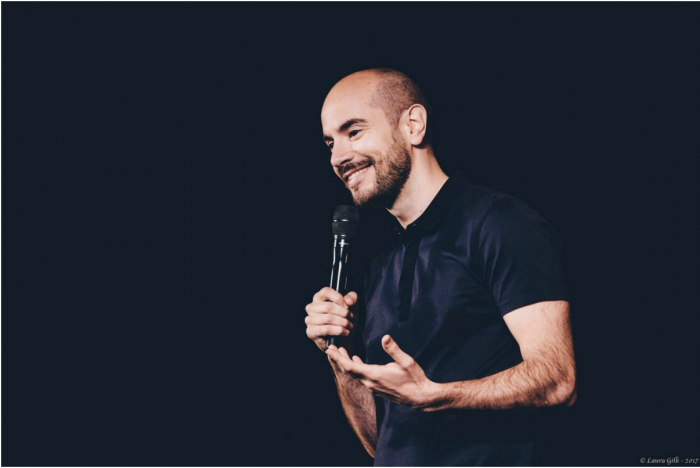 French Iranian comedian Kyan Khojandi began his career by writing and starring in Bref, one of our favorite shortcoms. The show was an enormous success in France and he went on to create other series like Serge le Mytho. Khojandi has also acted in a variety of films including the critically acclaimed See You Up There. You can watch all of his hilarious routine Pulsions here. If you already know and love Khojandi, you should watch Baptiste Lecaplain's stand-up (Lecaplain played Khojandi's roommate on Bref!). 
Nora Hamzawi
In 2013, Nora Hamzawi began acting in "Nora's Oh-Oh", a short comic intro that aired before the French nightly news program Le Grand Journal on Canal+. She went on to join Yann Barthès' popular news show Quotidien in 2016 and hosted a segment called "Nora a la réponse" ("Nora has the answer") in which she answered children's questions. If you're an advanced student, you should try watching her France Inter interviews (but be warned: she talks super quickly!). If you like listening to Hamzawi, you should also check out comedian Marina Rollman. 
Shirley Souagnon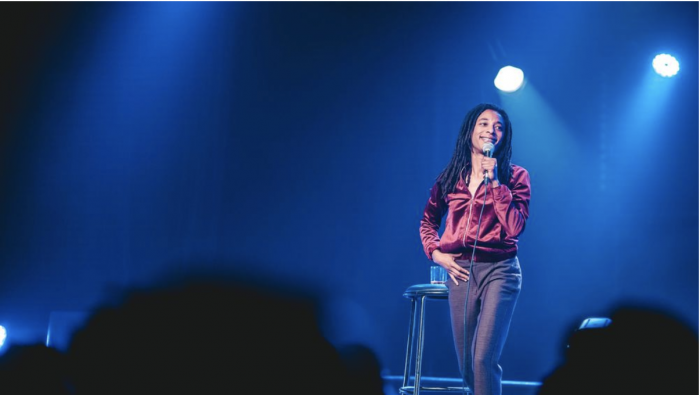 Shirley Souagnon became well-known in France for performing on the show On n'demande qu'à en rire and she joined the Jamel Comedy Club in 2010. She's openly gay and often talks about her sexuality during her routines. Souagnon is also an ambassador for a variety of organizations such as AMREF, which provides medical care for East Africa. Watch her routine "Je drague comme un homme" ("I flirt like a man") here. You can also watch her on Humoristes du monde on Netflix.
Yacine Belhousse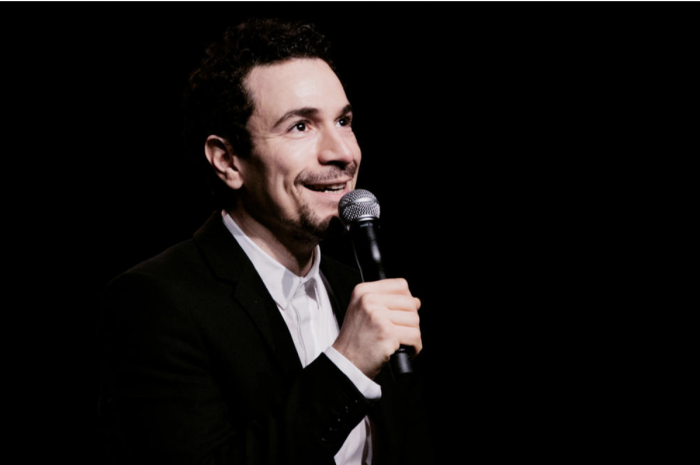 Yacine Belhousse is one of the top headliners of Paris' alternative stand-up scene. He credits Eddie Izzard, his British role model, for helping him develop his eccentric style. Belhousse has performed in English and French on stages all over the world, and made a documentary called Voulez-vous rire avec moi ce soir. If you like surrealist humor or Monty Python, you should definitely check out Belhousse's stand-up. Here's a hilarious clip from his latest show in which he explains how he got over his fear of flying.