We're continuing our moving-to-France-themed month with an article about some of our favorite creative American authors, actors, musicians, and podcast hosts who have made Paris their home. Below, you'll find inspirational quotations, as well as reading and listening material to get you started on your own journey to France! 
Would you like to visit or move to Paris and start a cooking podcast or perhaps a lifestyle blog? If you're wondering how much of Emily in Paris is actually realistic (hint: basically zero percent except for the mind-blowing pains au chocolat), then you should join us this weekend! On Saturday, May 15th, podcast host Sutanya Dacres, fashion designer Maikka Rustia-Piquemal, and actress, singer and podcast host Kate Voegele will be participating in a panel discussion with our teacher Victoire about what it's really like to travel to and live in the City of Lights. Sign up here! 
By Sophia Millman
Thomas Chatterton Williams 

Thomas Chatterton Williams is the author of Losing My Cool and Self-Portrait in Black and White. He's also a contributing writer at the New York Times Magazine and a columnist at Harper's. Williams lives in Paris and hosts the podcast "The Thing About France," where cultural figures explore the fascinating and complicated relationship between France and America. 
Lauren Collins

Lauren Collins has been a staff writer for The New Yorker since 2008. Today, she's based in Paris, and covers stories mainly from France. The Times named her wonderful When in French: Love in a Second Language one of its 100 Notable Books of 2016. Collins is active on Twitter and she recently wrote a hilarious article about what the French call "tacos." Watch Stephen Colbert give her article a shout-out here. 
Our favorite Collins' quotation: "A language is the only subject you can't learn by yourself."
Sutanya Dacres


Sutanya Dacres is a Jamaican-born, Bronx-raised American expat currently based in Paris' 18th arrondissement. She is host of the podcast Dinner for One, which has been featured in Time Out, The New York Times, The Guardian, and on The BBC Radio 4 Podcast Hour. She's also the author of the upcoming memoir "Dinner for One: How Cooking in Paris Saved me." 
Listen to her ode-to-French-summers episode

here

, which will make you even more excited to travel to France ASAP. 
Pamela Druckerman

Pamela Druckerman is the author of "Bringing Up Bébé: One American Mother Discovers the Wisdom of French Parenting," an international best seller that has been translated into 28 languages. In 2017, she won an Emmy for The Forger, a 16-minute New York Times documentary about a Frenchman who forged documents during World War II. A Miami native, she lives in Paris and writes regularly about French culture and learning the French language. 
Rebekah Peppler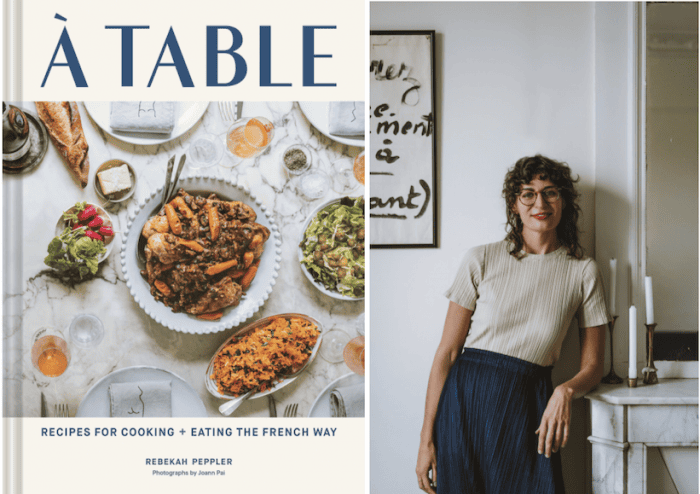 Rebekah Peppler is a Los Angeles- and Paris-based writer and food stylist, based in the 18th arrondissement. She writes for The New York Times, Vanity Fair, The Los Angeles Times, Bon Appetit, and many other publications. We recommend her essential (and might we say feminist) cookbooks, APÉRITIF: Cocktail Hour the French Way and À Table. Can you think of another author who would open her cookbook with a Simone de Beauvoir quote?! 
Follow her on Instagram

here

!
Lindsey Tramuta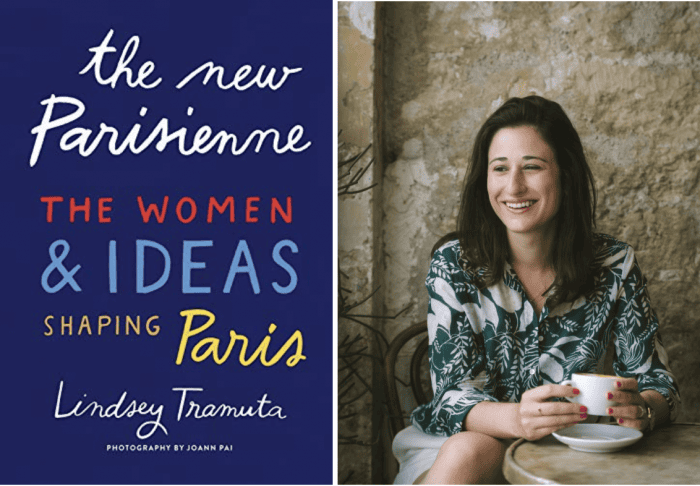 Lindsey Tramuta is a culture and travel journalist, author, and podcast host. A Philadelphia native, she moved to Paris in 2006 and has been a Paris correspondent for international publications such as The New York Times, Conde Nast Traveler, and Bon Appétit among others. Her 2017 The New Paris: the People, Places & Ideas Fueling a Movement was an Amazon bestseller. You can buy a copy of her recent The New Parisienne: the Women & Ideas Shaping Paris, which features 50 women activists, creators, educators, and visionaries (think Leïla Slimani, Lauren Bastide, and Mayor Anne Hidalgo) here. And check out her podcast about the new Paris–we recommend listening to her episode about French slang! 
Our favorite piece of advice from

The New Parisienne

: "You belong here. Don't let your inner voice get in the way."
Kate Voegele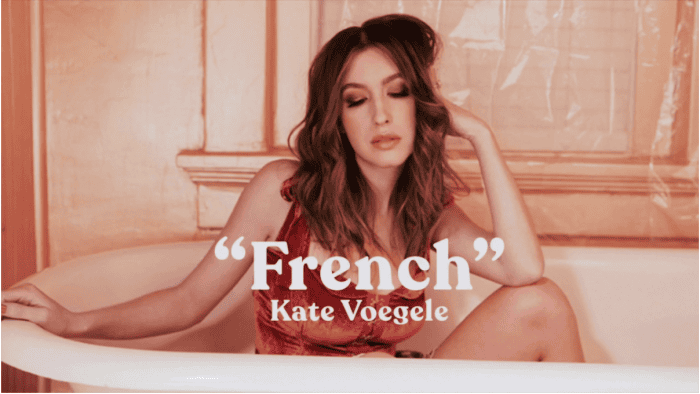 Kate Voegele is an LA-based singer/songwriter, recording artist, and creative entrepreneur. She is also an actress, painter, and business owner of the blog and lifestyle company We The Dreamers. Along with playing thousands of shows and touring internationally for the last decade, she has released 4 studio albums to date, selling over half a million. Kate has been an advanced student since the opening of Coucou in Los Angeles because she wanted to keep practicing her French! She's a passionate francophile who recently spent several months living in Paris while touring and writing music in Europe.
Our favorite Kate Voegele lyric: "I learned how to talk shit about you in French / And I'm a little bit better than I was back then." 
Here are some other works by Americans living in Paris that you might enjoy: