With Coucou, Bastille Day lasts for a whole week!
Bastille Day – or, as we call it in French, le 14 juillet – is just around the corner. To celebrate, we've planned a full week of socially-distanced French-themed events! Pour yourself a glass of pastis or rosé, put on your béret and join in on the fun!
Workshops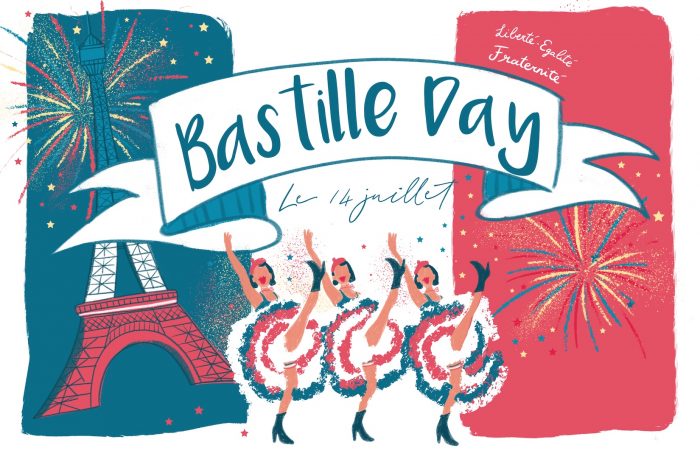 Several popular workshops are returning starting this weekend for a special Bastille Week edition!
Yoga with Laura at 10am and 1pm (as featured in the New York Times!) – July bundles are starting on Saturday July 11th!
French Slang with Coucou LA's Cynthia – learn to speak French like the cool kids on Tuesday July 11th
Book club with Adrien on Sunday July 12th – Coucou favorite returns to discuss Le Colonel Chabert by Balzac
Last installment of Quentin's Chansons Françaises workshop series on Sunday July 12th
French Lyrics – learn French by studying French songs with Laetitia on Thursday July 16th
Demystifying French Grammar with resident grammar expert Anicet on Saturday July 18th
Mindfulness with Coucou's wellness guru Florian on Sunday July 19th
Special Bastille Day Apéro with bubbly Coucou LA teacher Kalyanne on Friday July 24th
Social Media Takeover
Coucou New York and Coucou Los Angeles' Instagram pages are teaming up next week for a social calendar chock-full of fun French events!
Special Coucou giveaway on Insta all week starting Monday July 13th – participate for a chance to win group and private lessons!
InstaLive "Ask a French Person" w/ Nina & Victoire Tuesday July 14th at noon
Bastille Day-themed trivia in Insta stories on Tuesday July 14th
Mini InstaLive concert w/ Sophie & Joe Wednesday July 15th at 6pm
Special Bastille Day-themed installment of "Je dis jeudi" w/ Quentin on Thursday July 16th
Winners of the giveaway will be announced on Friday July 17th!
+ other fun surprises by Coucou teachers throughout the week!