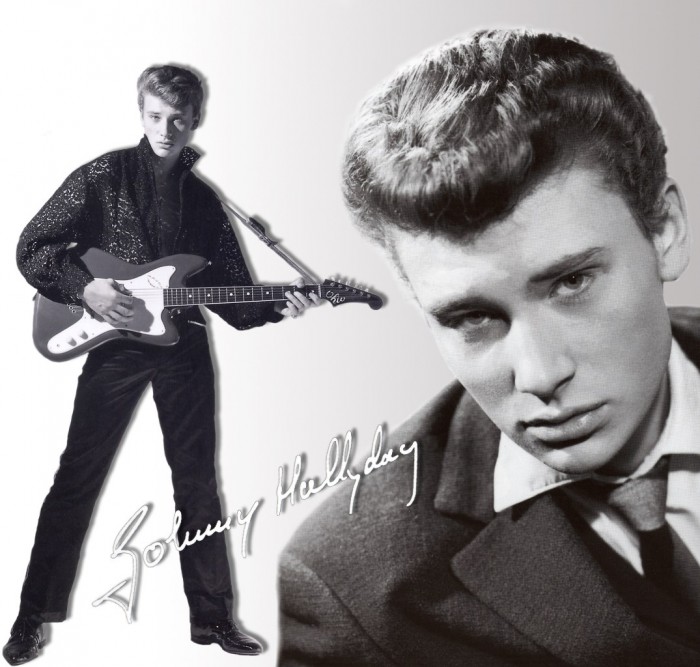 France has always had a bit on an unhealthy obsession with America. But before food trucks scooted up to the Seine and the recent proclamation that, "the French are Storming Brooklyn" there was the music. Mais oui, many of France's greatest, most enduring, and most original musicians (for better or worse) have borrowed and adapted songs from American and anglophone artists, instilling them with their own uniquely Gallic gestalt.
So here we present to our readers, every week, some of our favorite French covers of English-language songs (and English covers of French tunes), with a few interesting Francophone twists thrown in for good measure.
—
La France a toujours eu une obsession malsaine pour l'Amérique. Mais avant l'arrivée des Food Trucks sur les quais de Seine et la récente proclamation selon laquelle "les Français prennent d'assaut Brooklyn", il y avait la musique. But of course, certains des musiciens français les plus importants ont empruntés et adaptés des chansons anglophones, auxquelles ils ont su inculquer une French touch.
Nous vous présentons donc sur ce blog, chaque semaine, nos reprises francophones de chansons anglophones préférées (et vice versa), avec quelques surprises pour saupoudrer le tout.
"Noir c'est noir" – Johnny Hallyday (1966) from Los Bravo's "Black is Black")

The "Elvis of France" and a living legend in his own right, one-time teen idol Johnny Hallyday has frequently dipped his aging, French-Rock Royalty feet in classic American and Brit Rock-N-Roll, notably with his 1961 breakthrough cover of "Let's Twist", in charmingly French-tinged English. Hear the French version here. The track above, featuring acrobatic 60s yéyé era danseuses and a classic heart-throbby Hallyday in a full white suit, is not to be missed. Hallyday last performed in the US in 2014.
Below is the original version of "Black is Black", also released in 1966.
—
L'Elvis français, et une légende à part entière, Johnny Hallyday a fréquemment expérimenté avec les classiques du répertoire Rock'n'Roll américain et britannique, notamment avec sa reprise de 1961 de "Let's Twist" qui l'a rendu célèbre, chanté dans un anglais teinté d'un délicieux accent français. Voici la version française. Le clip ci-dessus, avec Johnny Hallyday en mode idole des jeunes dans son costume complètement blanc et ses danseuses yéyé, est à ne pas manquer. Hallyday a joué pour la dernière fois aux Etats-Unis en 2014.
Ci-dessous, la version originale de "Black is Black", sortie aussi en 1966.