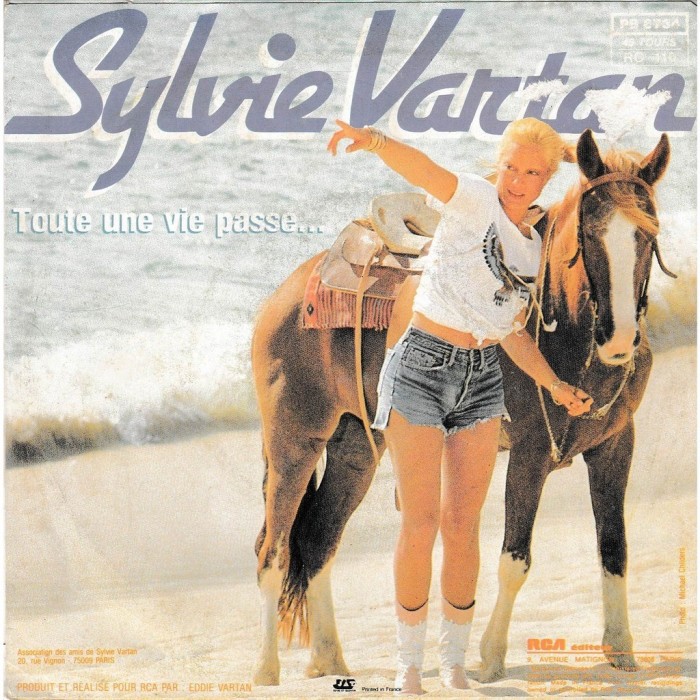 Skipping around now, let's take a look at the 80s in France, which were just as mystifyingly bizarre as the 80s in the U S of A.
—
Jetons maintenant un coup d'oeil aux années 80 en France, qui furent tout aussi bizarres et déconcertantes qu'elles ne l'ont été aux US.
"L'amour c'est comme une cigarette" – Sylvie Vartan
"Morning Train (9 to 5)" – Sheena Easton (1981)
Leave it to the French to take a mind-numbingly catchy British love tune about a girl waiting devotedly for her spouse to come home from work and craft a witty existential muse that compares love to a cigarette, quickly catching fire then all going up in smoke. Oh la la.
Active since 1961 and one of France's most consistently prolific singers and actresses (and one time partner to Johnny Hallyday), Vartan has taken to reviving chanson Française in concert since 2004.
Fans of Seinfeld should recognize Easton's song from a classic George Costanza scene.
—
Laissez aux français le soin de prendre une abrutissante chanson d'amour britannique à propos d'une fille qui attend langoureusement que son époux rentre du travail, et de la transformer en hymne existentiel qui compare l'amour à une cigarette : il s'embrase rapidement puis tout part en fumée. Typique.
Les fans de la série américaine Seinfeld reconnaîtront sans doute la version d'Easton d'une scène classique avec George Costanza…
To follow the rest of the songs in our French/English covers series, click here
Pour suivre le reste des chansons dans notre séries de reprises français / anglais, cliquez ici