ALL CLASSES ARE CURRENTLY TAKING PLACE ONLINE VIA ZOOM AND ARE OPEN TO EVERYONE, REGARDLESS OF WHERE YOU ARE LOCATED!
Book Club La place de l'étoile
Workshops

Join us for the fall edition of the beloved Coucou Book Club! Hosted by Adrien, book lover and trained art historian, the Coucou Book Club's aim is to practice French through a literary, emotional and esthetic-driven approach.
* This class will take place online via the video conference platform ZOOM *
The book club will run over the course of 4 Sunday sessions, from November 1st to November 22nd from 4 to 6pm.
About the book:
Patrick Modiano, La place de l'étoile, 1968
Born right after WWII, a French Jew finds himself tormented by hallucinatory thoughts of persecution, triggering a series of events that begin in Geneva, Switzerland…
La place de l'étoile is Patrick Modiano's debut novel. Blending elements of fiction and reality together, it holds a special place in the creative and literary process that would later define the Modianesque style. The title itself is a play on word referring both to the traffic circle around the Arc de Triomphe in Paris, and to the yellow star Jews had to wear in France under Nazi occupation.
Patrick Modiano was awarded the 2014 Nobel Prize in Literature for his contribution to the memory of occupied France.
The book is available at Albertine and on Amazon.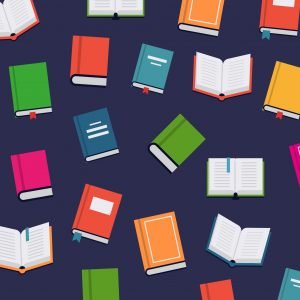 ---
Register Now
Please note: our classes have limited capacity and often sell out fast, don't wait too long to book your spot!

aaa