Prospective in-person students: please read our Covid safety protocol
Coucou Apéro Game night with Quentin
Workshops

Come to Coucou NY on Friday evening to unwind and meet like-minded people around a glass of wine! Quentin will host this Apéro and organize some warm-up games so we can all get to know each other. 
This event is right for you if: 
–       You are interested in French language and culture.
–       You're looking for ways to be immersed in the language outside of the classroom.
–       You're a student who loves the Coucou vibe and wants to meet new members of the community.
–       You are not a current Coucou student, but you're a Francophile looking to meet like-minded people. 
ABOUT YOUR HOST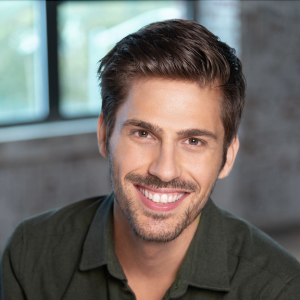 Quentin Bruno is a NYC-based Coucou teacher, actor and singer who grew up in Toulon on the Côte d'Azur.
A self-proclaimed "grammar nerd", Quentin loves using tools and games from his professional acting training to help his students better their language skills in a fun, caring, and conscious manner. Join him for a night of fun!
ABOUT THE COUCOU APÉRO
Coucou is more than a French school! 
Since our humble beginnings in Brooklyn years ago, social gatherings and events have been a big part of the Coucou experience as we strive to create a fun and inclusive community. We still aim to develop that sense of togetherness in a casual setting for staff and students. Think of the Coucou Apéro as a Happy Hour, where you can spend time with your classmates and teachers outside of the classroom, meet fellow francophiles, learn about and discuss French culture around a glass of wine and some snacks. 
BYOB to make the party last longer! 
This workshop will be held in-person at our school in NYC.
---
Register Now.
Please note: our classes have limited capacity and often sell out fast, don't wait too long to book your spot!