ALL CLASSES ARE CURRENTLY TAKING PLACE ONLINE VIA ZOOM AND ARE OPEN TO EVERYONE, REGARDLESS OF WHERE YOU ARE LOCATED!
French-American Romance A Survival Guide
Workshops

Sunday February 14th from 4 to 6pm EST / 1 to 3pm PST
Are you in a relationship with a French partner? Or perhaps you're looking to kindle a cross-cultural romance? Relationships and the art of building a harmonious partnership with someone is a beautiful adventure. But bridging cultural differences can be challenging, even for those sharing the strongest of personal bonds. This workshop addresses binational couples – from dating and sex to marriage, money and children. A bi-cultural relationship can be endlessly rewarding, but sometimes important moments or expressions get lost in translation, despite the best of intentions. Join us as we navigate together the fascinating world of bi-cultural relationships through dynamic, fun and inclusive discussion!
FOCUS
We will cover issues of personal intimacy and commitment (do you mean the same thing when you say, "I love you"? What is private and what is public? What about the dreaded PDA?) as well as questions related to extended family and social life, money, vacations and child rearing. We will offer, and solicit, perspectives on how to take advantage of the unique opportunities afforded cross-cultural couples while learning to identify, and minimize, inevitable misunderstandings and clashes.
AUDIENCE
– Individuals or couples in bi-cultural, French/American relationships looking to share experiences or gain insight
– People looking to meet a French partner who are curious about what to expect
– Anyone who is interested in this topic and has something to share, or gain, from fun, inclusive discussion!
ABOUT THE MODERATOR
Julie Molas is a Coucou teacher, former live-event producer and longtime partner of an American man. She is fascinated by cultural differences and aims to bring an insightful, open and collaborative approach to this important topic.
LEVEL/LANGUAGE 
Conducted in English so as to be open to all levels, with integration of key French expressions and vocabulary
* This class will take place online via the video conference platform ZOOM *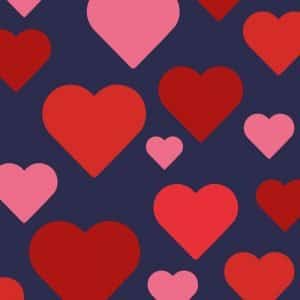 ---
Register Now.
Please note: our classes have limited capacity and often sell out fast, don't wait too long to book your spot!