All classes are currently taking place online via Zoom. When we reopen, students will have the option of finishing their class online or in-person.
French Phonetics
Workshops

Saturday September 26th & Saturday October 3rd from 4:30 to 6pm EST / 1:30 to 3pm PST
About the workshop:
So, have you hurt your cul or your cou?
French pronunciation can sometimes be really confusing!
You might think it is a little déjà vu (not voo!), but speaking French takes more than just knowing perfect grammar. It is a whole new musical world to turn you into a master of Romance languages.
Let's brush it up together by learning phonetic systems and speech techniques, and make sure you can help your friend Constantin order un bon vin blanc!
About the teacher:
When it comes to language nerds, Anicet Castel has the full package! Beside a master's degree in Classics, with a specialty in Linguistics and language History, he is a trained professional singer. His career has taken him worldwide singing regularly in more than 6 languages (and speaking a few of them fluently)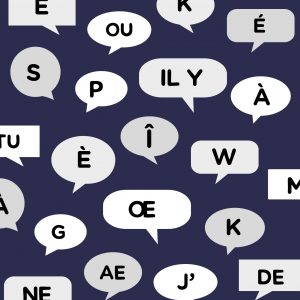 ---
Register Now
Please note: our classes have limited capacity and often sell out fast, don't wait too long to book your spot!

aaa