IN-PERSON CLASSES HAVE RESUMED! Learn about our COVID-19 safety protocols for our physical locations.
Histoire de France Workshop Series
Workshops

This Fall, Coucou French Classes is rolling out its first French History Workshop series. Within the casual setting of our school, come learn about key historical periods that changed France, Europe and the world forever.
This first series of 2-hour workshops, taught entirely in French by Adrien, will debut with the Renaissance (1492-1589), followed by the reign of Louis XIV (1643-1715) and ending with the Napoleonic era (1799-1815).
THESE WORKSHOPS WILL BE TAUGHT IN FRENCH, FOR STUDENTS OF LEVEL 5 & UP
September 26 : The French Renaissance
At the dusk of the Middle Ages, France and Europe experienced an unprecedented era of renewal and change (renaissance means rebirth). Through the 16th century, France took art and literature to new heights and shaped its early national identity, while stunning châteaux sprang up all around the country. Although the humanistic dreams of the era's thinkers ultimately dissolved into a series of religious civil wars, the Renaissance is still seen as a golden age of human progress.
This 2-hour workshop will shine a light on this fascinating period of French history, setting the scene for the modern era of world history.
Octobre 3: The Century of Louis XIV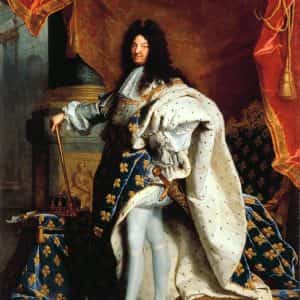 The reign of King Louis XIV is unanimously considered to be an exceptional period of French influence in Europe. Between the rise of absolute monarchy and the emergence of a modern, centralized state, the 17th century or "le Grand Siècle" is definitely that of France. Artists, writers, intellectuals, architects and decorators at Versailles all contributed to cementing the country's cultural and political prominence for the ages.
This 2-hour workshop will shine a light on this fascinating period of France's history, in Coucou's signature casual style.
October 10: The Napoleonic Era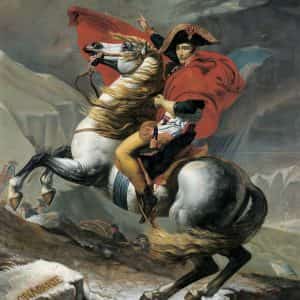 Napoléon Bonaparte, who died exactly 200 years ago this year, is one of the most famous historical characters of all time and an endlessly fascinating and divisive figure. A child of the French Revolution, a military genius and a brilliant reformer of the state – or a mass murderer, depending on who you ask, he left behind a legacy still hotly debated to this day.
This 2-hour workshop will shine a light on the many facets of this central figure of French history.
Price: $150
Date: Sep 26 - Oct 10
Time: 4:00pm - 6:00pm EST
Time: 1:00pm - 3:00pm PST
Max. Size: 10 Students
---
Details
Start:

September 26 @ 16:00

End:

October 10 @ 18:00

Cost:

$150
Venue
Coucou French Classes online @ Zoom
Organizer
Coucou NYC

Phone:

+1 347-529-6168

Email:

coucou@coucoubrooklyn.com

Website:
Register Now.
Please note: our classes have limited capacity and often sell out fast, don't wait too long to book your spot!