All classes are currently taking place online via Zoom. When we reopen, students will have the option of finishing their class online or in-person.
The Mysteries of French
Workshops
Online

Sunday June 14th from 2 to 4pm
* This class will take place online via the video conference platform ZOOM *
The Why's and How's of French spelling 
So… let's recap. AU and EAU sounds like "oh", OU is "ooh, AI and EI do "eh" and OI makes… "wah"?!!
The relationship between spelling and pronunciation in French, let's face it, stands somewhere between confusing and frustrating, with all those vowel combinations and silent letters! But why is it like that?
Our romance language really doesn't want to forget "Mommy dearest", Latin, but has changed a lot over the centuries.
Nothing comes from nothing… Let's turn on the time machine and understand WHY it almost never looks like it sounds. 
This workshop is great as a follow up to our Phonetics class but also works on its own!
ABOUT THE TEACHER:
When it comes to language nerds, Anicet Castel has the full package! Beside a master's degree in Classics, with a specialty in Linguistics and language History, he is a trained professional singer. His career has taken him worldwide singing regularly in more than 6 languages (and speaking a few of them fluently)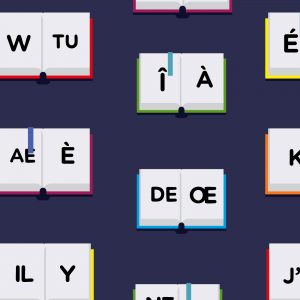 ---
Register Now:
Please note: our classes have limited capacity and often sell out fast, don't wait too long to book your spot!

aaa