IN-PERSON CLASSES HAVE RESUMED! Learn about our COVID-19 safety protocols for our physical locations.
La France de Napoléon Histoire de France Series
Workshops

Napoléon Bonaparte, who died exactly 200 years ago this year, is one of the most famous historical characters of all time and an endlessly fascinating and divisive figure. A child of the French Revolution, a military genius and a brilliant reformer of the state – or a mass murderer, depending on who you ask, he left behind a legacy still hotly debated to this day.
This 2-hour workshop will be taught in French and aims to shine a light on the many facets of this central figure of French history.
This workshop will be taught in French, for students of level 5 & up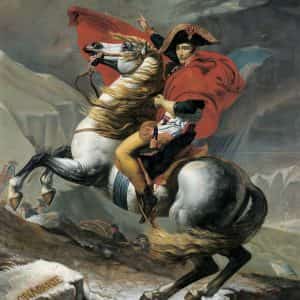 ---
Register Now.
Please note: our classes have limited capacity and often sell out fast, don't wait too long to book your spot!