ALL CLASSES ARE CURRENTLY TAKING PLACE ONLINE VIA ZOOM AND ARE OPEN TO EVERYONE, REGARDLESS OF WHERE YOU ARE LOCATED!
Netflix & Chat – Call my Agent Season 2 - Bundle
Workshops

Tuesdays October 20th, 27th and November 3rd from 6 to 8pm EST / 3pm to 5pm PST
Practice your French while having fun and become a pro at French cinema and TV trivia!
"Call My Agent" is an amazing French series which chronicles the daily drama at a Parisian talent agency (with cameos from actual French movie stars). The show, with its witty dialogue and endearing characters, is a favorite of Coucou staff and students. 
To participate in the workshop, you just need to watch one weekly episode of "Call My Agent" on Netflix. Then, every Tuesday, we'll discuss the episode (in French!), talk about favorite moments and learn about the guest stars of each episode and why you should know them. 
Episode 2 : Fabrice Lucchini
When a new boss arrives at ASK, the agents must try to poach Fabrice Lucchini, their main competitor's biggest client. Will they succeed? 
The witty Fabrice Lucchini, a legend of the French screen and stage, is known as a lover of the French language, or the embodiment of French linguistic snobbery, depending on your perspective – either way, it's a pleasure to watch him in self-parodic mode.
Episode 4 : Isabelle Adjani  
As you might have already noticed, the agents' plans don't always turn out as expected. In this episode, we will see how Andrea's efforts to connect Isabelle Adjani with a successful young director prove disastrous. We will gaze into Isabelle Adjani's iconic blue eyes and learn about her life and career.
Episode 6 : Juliette Binoche
The season 2 finale takes us on a whirlwind trip to the Cannes Film Festival, the most glamorous rendez-vous of world cinema. The episode focuses on Juliette Binoche, who faces a major dilemma backstage just before she hits the spotlights as the festival host. Juliette Binoche was the first to win the European "Best Actress Triple Crown" (for winning best actress awards at the Berlin, Cannes and Venice film festivals); she is also a Hollywood darling, having starred alongside A-list actors such as Johnny Depp and Ralph Fiennes.
* This class will take place online via the video conference platform ZOOM *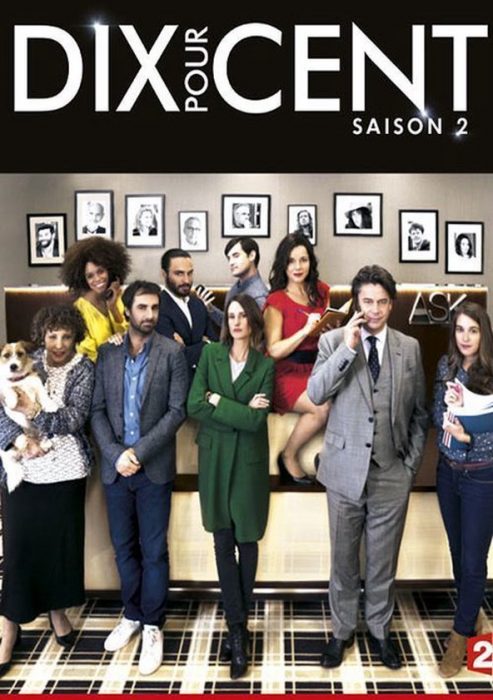 ---
Register Now
Please note: our classes have limited capacity and often sell out fast, don't wait too long to book your spot!

aaa