All classes are currently taking place online via Zoom. When we reopen, students will have the option of finishing their class online or in-person.
Netflix & Chat Call My Agent S3
Workshops

Monday June 1st, 8th & 15th from 7-9pm
In this time of confinement, we're constantly told to "take advantage of this free time to learn new things," "maintain social connections, video chat with your friends," etc. But at the end of the day, Netflix is our best friend – even though we all get frustrated when we realize it took us an hour of browsing to find something to watch!
Don't worry, we have a solution: Coucou's weekly "Call My Agent" conversation!  "Call My Agent," an amazing French series which chronicles the daily drama at a Parisian talent agency (with cameos from actual French movie stars), is a favorite of Coucou staff and students.
To participate, just watch one weekly episode of "Call My Agent" on Netflix. Then, every Monday, we'll discuss the episode (in French!), talk about favorite moments and learn about the guest stars of each episode and why you should know them.
Allez! Practice your French while having fun and become a pro at French cinema trivia (and don't waste any more time looking for what to watch on Netflix!).
* This class will take place online via the video conference platform ZOOM *
Ep 1 : Jean
In the first episode of season 3, Jean Dujardin goes method, finding it hard to return to normal life after completing the strenuous shooting of a Revenant-style survival epic. Of course, it falls upon Andréa to bring him back to reality. 
Jean Dujardin has been one of the most famous actors in France since short form comedy series Un gars, une fille launched in the late 90's and hilarious James Bond parody OSS 117 dominated the French box office. American movie lovers know him from The Artist, for which he won the Academy Award for Best Actor – the first for a French actor! We'll discuss his impressive career – if you haven't already, you will fall for his legendary smile, sense of humor and charisma.
Ep 2 : Monica
A 51-year old Bond girl? Unlikely, unless your name is Monica Bellucci and your spell-binding Italian accent and perfect curves are world-famous. Besides Spectre, Belluci's filmography includes American blockbusters such as The Matrix sequels and The Passion of the Christ, as well as many French and Italian films. But when the real-life Monica Bellucci finds herself single and struggling to find romance – because she is too intimidating to the nice, regular men she longs to meet – she turns to her agent Gabriel for dating advice.
Ep 4 : Isabelle
Isabelle Huppert is often described as one of the best actresses in the world. She has the most César Awards nominations of any actress – 16 of them! – and has been incredibly prolific internationally, having worked in Italy, Russia, Eastern Europe and Asia as well as France and the US. As it turns out, being the agent of such a busy actress it's no easy feat. In this episode, Gabriel scrambles to keep an overbooked Isabelle out of trouble when she is scheduled to shoot scenes for both a French and an American filmmaker – neither of whom knows their star actress is attached to the other project – on the same night.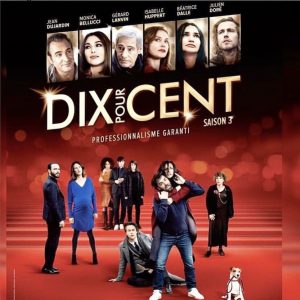 ---
Register Now:
Please note: our classes have limited capacity and often sell out fast, don't wait too long to book your spot!

aaa