ALL CLASSES ARE CURRENTLY TAKING PLACE ONLINE VIA ZOOM AND ARE OPEN TO EVERYONE, REGARDLESS OF WHERE YOU ARE LOCATED!
THE NEW PARISIENNE Conversation with Lindsey Tramuta
Workshops

Saturday March 13th from 12 to 1:30pm EST / 9 to 10:30am PST
Join us for a conversation with American author Lindsey Tramuta about her recent book The New Parisienne!
The New Parisienne deftly combines travel guide with social activism. Reviewers have commented that Lindsey tears down "the outdated stereotype of the Parisian woman," a stereotype which "unjustly pigeon-holes and neglects the diversity of the real women of Paris." 
Our workshop will tackle the creation and evolution of this myth; participants will come away with an increased understanding of how the problematic archetype was formed, why it has endured, and why it must be completely rethought. 
Lindsey will introduce us to some of the visionary women profiled in the book – icons, activists and industry leaders who reflect the complexity and diversity of modern-day Paris, and who are reshaping the city by putting female empowerment at the center of its cultural life.
The workshop will consist of Lindsey reading an excerpt from the book, followed by a discussion with Coucou teacher Victoire and a Q&A.
*Participants will be automatically entered into a raffle to win a copy of the book!*
About the book:
In a follow-up to her 2017 bestseller The New Paris, Lindsey Tramuta explores the impact that the women of Paris have had on the rapidly evolving culture of their city.
The New Parisienne, published last summer, focuses on one of the city's most prominent features: its women. Lifting the veil on the mythologized Parisian woman—white, lithe, ever fashionable—Lindsey Tramuta demystifies this oversimplified archetype and recasts the women of Paris as they truly are, in all their complexity. Featuring 50 activists, creators, educators, visionaries, and disruptors—like Leïla Slimani, Lauren Bastide, and Mayor Anne Hidalgo—the book reveals Paris as a blossoming cultural center of feminine power. Both the featured women and Tramuta herself offer up favorite destinations and women-owned businesses, including beloved shops, artistic venues, bistros, and more. The New Parisienne showcases "Parisianness" in all its multiplicity, highlighting those who are bucking tradition, making names for themselves, and transforming the city.
About the author:
Lindsey Tramuta is an American culture & travel journalist and podcaster based in Paris since 2006. If you read The New York Times, Fortune, Conde Nast Traveler, Eater, Food and Wine, Travel and Leisure, Bloomberg News, or a host of other news and travel publications, chances are you've read stories about France written by Lindsey Tramuta.
* This class will take place online via the video conference platform ZOOM *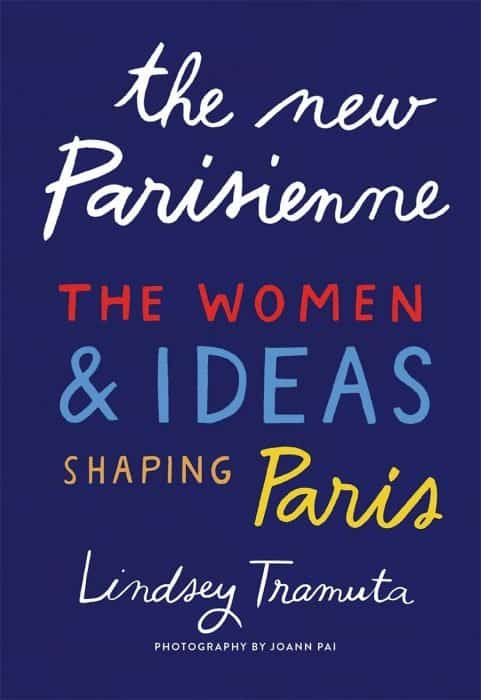 ---
Register Now.
Please note: our classes have limited capacity and often sell out fast, don't wait too long to book your spot!