ALL CLASSES ARE CURRENTLY TAKING PLACE ONLINE VIA ZOOM AND ARE OPEN TO EVERYONE, REGARDLESS OF WHERE YOU ARE LOCATED!
The Second Gender Exploring the feminine in French
Workshops

Saturday March 20th from 3 to 5pm EST / 1 to 3pm PST
The place of the feminine gender has become, without a doubt, the most hotly-debated topic concerning the French language in recent years. The impact of gender studies, feminism and wider changes in French society have led to an ever-greater number of people challenging the language's centuries-old approach to grammatical gender. In a country where, more than any other, language is political, feminists, linguists, and members of the Academie Française have been debating and fighting in academic circles as well as the media, with arguments becoming so heated at times that the French Government itself has been called on to choose a side.
This workshop will give you the keys to understanding the main contentious points in this fraught debate, as well as their history and proposed solutions. You will also learn about some of the surprisingly combative issues at stake, including how to name a female writer, the use of pronouns, and the lasting impact of the idea that, grammatically speaking, "le masculin l'emporte sur le féminin." ("Masculine trumps feminine.")
* This class will take place online via the video conference platform ZOOM *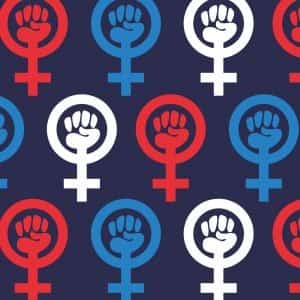 ---
Register Now.
Please note: our classes have limited capacity and often sell out fast, don't wait too long to book your spot!