Have you ever heard a French person say, "On sait jamais, sur un malentendu ça peut marcher" or "Mais qu'est-ce que c'est que ce binz"? You'll be able to impress any French person if you can quote from some of their most-loved films. And whether you're the type of person who loves nostalgia-inducing high school movies or prefers a laugh-out-loud action film, there's definitely a French cult movie on our list that you'll adore.
By Sophia Millman
1. OSS 117 / Austin Powers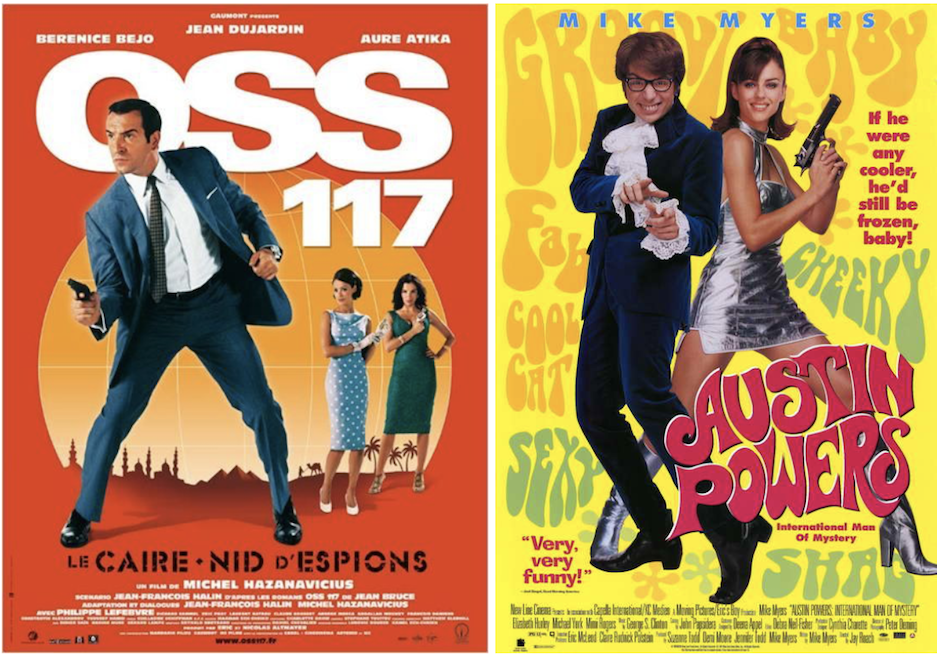 If you're a huge fan of spy spoof movies, you'll love the two OSS 117 (Cairo Nest of Spies and Lost in Rio), which you can stream on Netflix! Jean Dujardin plays secret agent 117, an incredibly inept spy who somehow attracts women even though he is anything but suave. Like Mike Myer's Austin Powers films, the OSS 117 movies are filled with hilarious innuendos as well as over-the-top plotlines, and they satirize the cliches of '60s and '70s spy flicks. 
2. La Boum / Pretty in Pink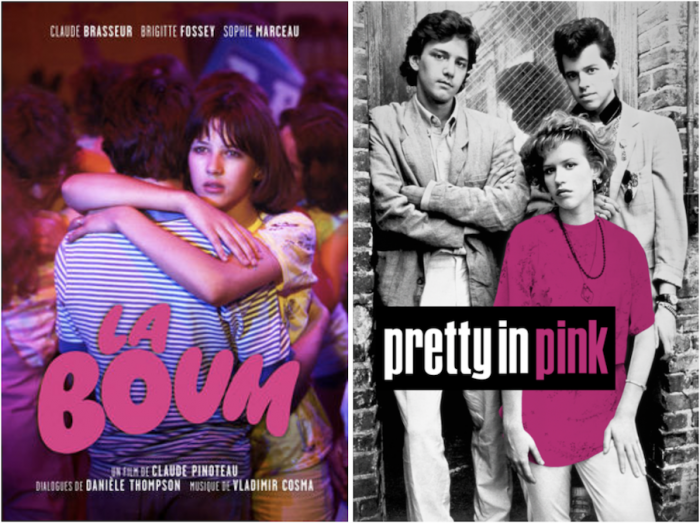 La Boum (The Party) is a French teen comedy film that skyrocketed Sophie Marceau to fame. Like Pretty in Pink, it tells the the story of a teenage girl who's trying to navigate the high school world of cliques and crushes. Both films feature fun '80s soundtracks and culminate in the kind of dance party you wish you'd attended in high school. 
3. Le père Noël est une ordure / Home Alone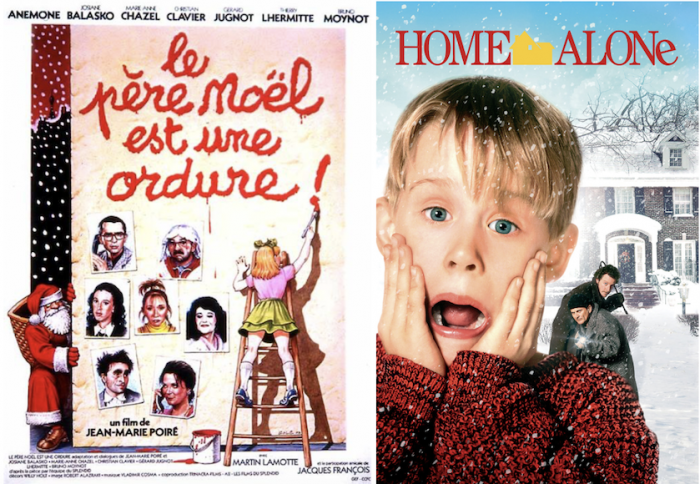 Like Americans, French people have their own cult Christmas movies that they watch every year and can quote every line from. Le père Noël est une ordure (Santa Clause is a Stinker) is the French equivalent of Home Alone: there isn't a single person in France who hasn't heard of it. The movie is an adaptation of a popular French play, written by the famous comedy troupe called Le Splendid. It's impossible to summarize the madcap story of the movie, but we guarantee you'll be laughing throughout every minute of it.
4. Les Visiteurs / Back to The Future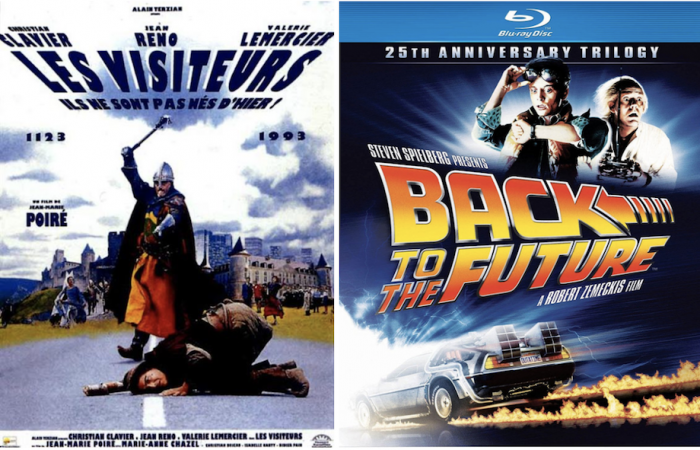 Les Visiteurs (The Visitors), a cult time travel movie, is the 5th highest grossing French film ever. Like Back to the Future, it was so popular in France that it has two sequels. The movie is about a  12th-century knight and his squire who want to travel to the past, but accidentally end up in 1993 and have to figure out a way to return. One of the funniest things about the movie is the way the two medieval men speak to modern French characters. You'll pick up a few really old-fashioned French phrases while you watch! 
5. Les Bronzés / National Lampoon's Vacation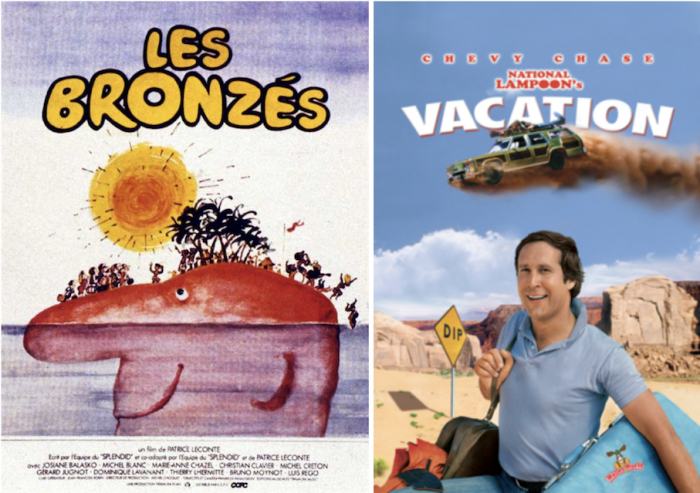 Les Bronzés (French Fried Vacation) is the first movie in one of the most famous cult film trilogies in France. While the trilogy might not be known well in the US, it defines French popular culture. The three films parody life at vacation resorts and are full of slapstick gags and classic one-liners. The cast of these films is what makes them so great; the same actors (played by the actors of Le Splendid) appear in each movie and you'll grow to love each of them for their hilarious eccentricities.
Bonus: Le Péril Jeune (The Good Old Daze)/ Dazed and Confused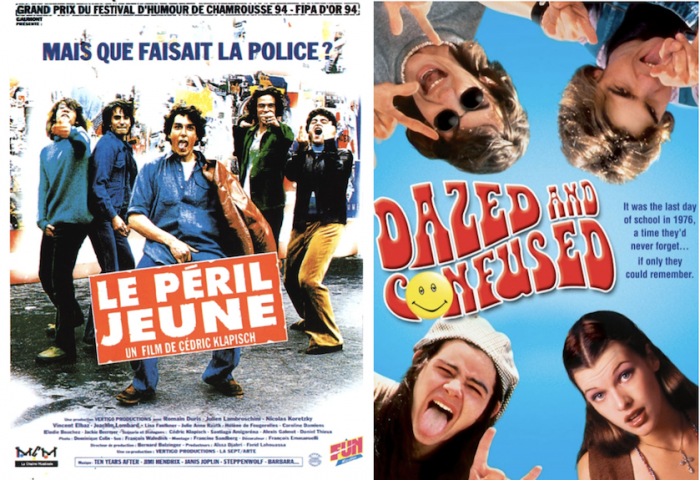 The classic coming-of-age film that made Matthew McConaughey famous for his "alright, alright, alright" has a French equivalent: Le Péril Jeune (The Good Old Daze). Both movies tell the story of a group of high school friends during the spring of 1976, only one takes place in Austin, Texas while the other one is set in Paris. If you like the '70s soundtrack of Dazed and Confused, you'll love the cult '60s and '70s songs that appear in Le Péril Jeune. You'll also fall for the incredibly charming Romain Duris, whose starring role in the film helped him become one of the most celebrated actors in France.