In our post about the best French TV shows to stream in 2020, we recommended Netflix's first French true crime documentary Who Killed Little Gregory?. But for major fans of the true crime genre—i.e. people who are praying for another season of Serial or the next Tiger King—one true crime à la Française series won't cut it. So, below, you'll find our top true crime (or fait divers) movies, podcasts, TV shows, and books! 
By Sophia Millman
True Crime Shows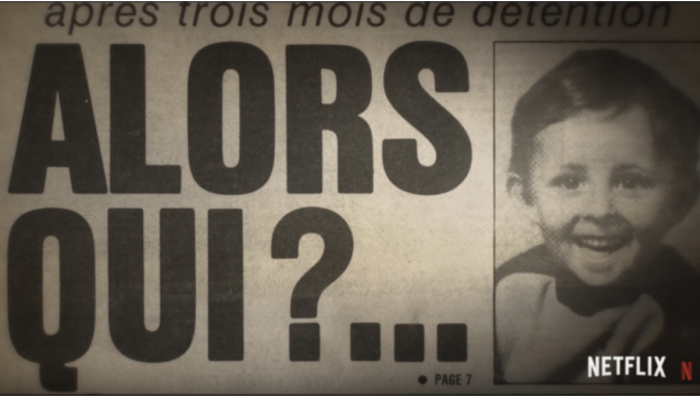 If you liked Casting JonBenet, then you'll enjoy this documentary about l'affaire du petit Grégory, one of France's most famous unsolved mysteries. Four-year-old Gregory Villemin was murdered in Eastern France in 1984, and the investigation surrounding his death became famous for the sordid family secrets it unearthed.
This episode from Netflix's Unsolved Mysteries is about Xavier Dupont de Ligonnès, a French aristocrat who allegedly murdered his wife and four children in 2011. Dupont de Ligonnès's disappearance has become one of the most famous recent French mysteries. Some people believe that he fled France after killing his family, while others insist that he and his family members are alive and in hiding together. 
France's most famous true crime TV show, this series is an absolute must-watch (even though the older episodes might feel a little hokey today). In the early seasons, the series always started in the same dramatic way: host Christophe Hondelatte would stand in front of a wall covered with photos and newspaper clippings relating to a famous case, and then he would turn to face the camera. Hondelatte's narration is the best part of this show, but we also love the way it follows the alleged perpetrators and gives the viewer insights into the investigators' perspectives. Check out a list of the best episodes of Faites entrer l'accusé (Bring in the Accused in English) here. 
True Crime Films
This drama is about the murder of heiress Ghislaine Marchal, whose body was discovered in her basement in 1991. Written in blood next to her corpse were the words "Omar M'a Tuer" (Omar killed me). This sentence became famous throughout France, as many sources questioned whether Marchal would have made such a grammatical error. (Tuer is left in the infinitive in the sentence: the correct formulation would be "Omar m'a tué.") The film follows a French journalist who is convinced of Omar Raddad's innocence, and sets out to discover why he was convicted of the murder when the police did not have enough evidence against him. 
Based on Emmanuel Carrère's excellent book of the same name, this movie is about Jean-Claude Romand, a French killer who pretended to be a doctor for 18 years before killing his family when his true identity was discovered. The film was nominated for the Palme d'Or at Cannes and Daniel Auteuil was nominated for best actor at the César Awards. 
Based on the true crimes of famous French serial killer Guy Georges, this movie stars Raphaël Personnaz, who plays Franck Magne, a detective investigating the murder of a young girl. Franck begins finding connections between her murder and others, and he becomes obsessed with proving that there is one killer behind all the crimes.  
Between 1978 and 1979, the French inhabitants of Oise lived in fear of being murdered by a serial killer who targeted hitchhikers. Nicknamed "le tueur de l'Oise", he was in fact a shy young police officer, called Alain Lamare, who was in charge of investigating his own crimes. La prochaine fois je viserai le coeur is based on this story and stars Guillaume Canet as Lamare. 
A few other great French films based on true crimes: J'ai pas sommeil, L'Affaire Dominici, Présumé coupable. 
True Crime Podcasts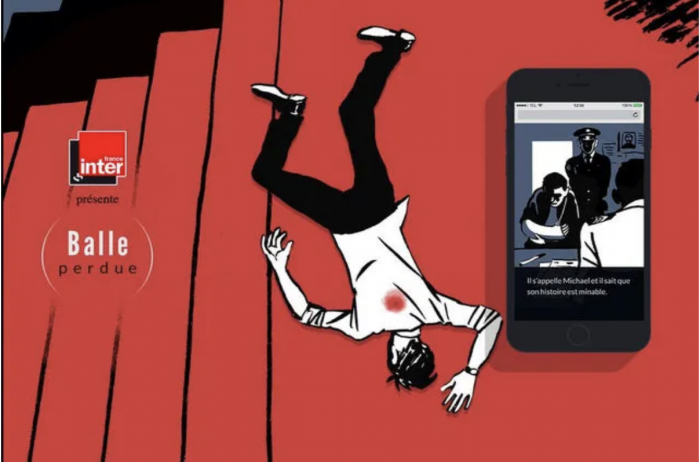 The French equivalent of Serial, this podcast tries to unravel the mysteries surrounding a 1994 court case. Journalists Adèle Humbert and Emilie Denètre spent several months investigating a parcel bomb explosion in front of a small contact lens manufacturing company near Toulouse. We don't want to say more without giving anything away, but we can promise that you'll be holding your breath when you reach the series' final episode. 
One of France Inter's most popular podcasts, "Affaires sensibles" revisits famous French mysteries and trials. Actor and journalist Fabrice Drouelle dramatically narrates each case, breaking down the facts and incorporating them into a larger sociological analysis. Each episode is followed by an interview with an expert who sheds light on one aspect of the affair and relates it to current events. 
Christophe Hondelatte used to host Faites entrer l'accusé, the French true crime TV show that we highly recommended below. He now has his own podcast, in which he narrates little-known, yet highly creepy crime stories.
In 1993, French Rugby player Armand Vaquerin shot himself while playing Russian roulette in a bar in Béziers. Little else was known about his death until journalist Alexandre Mognol decided to conduct a counter-investigation. This binge-worthy podcast is for you if you're interested in French athletic culture or want to learn more about France's Montpellier region. 
True Crime Books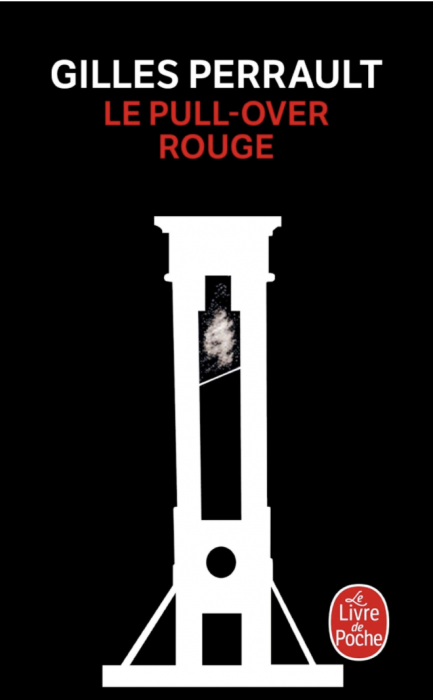 Jablonka tells the story of Laëtitia Perrais, who was kidnapped, stabbed, strangled and dismembered by Tony Meilhon. The book traces Laëtitia's life and analyzes the media's role in the case as well as the way violence against women is perpetuated in contemporary society. In 2016, the book won the Prix Médicis and the Prix littéraire du Monde. 
This book recounts the life of 19th-century serial killer Hélène Jégado, nicknamed "Fleur de tonnerre" by her mother. Jégado worked as a cook and poisoned over thirty people with her soups. Teulé's book was adapted in 2017 as The Poisoning Angel. 
Perrault's book investigates the kidnapping of Marie-Dolores Rambla, who was allegedly murdered by Christian Ranucci. Perrault described the crime, the investigation, the trial, and Ranucci's execution. He also describes the aftermath of Rannuci's death and the impact it had on his family. The book called Ranucci's trial into question, and it remains a mystery today whether he in fact killed Marie-Dolores. 
This unique collection brings together nine true crime stories written by France's most famous true crime authors and experts. 
Famous French Cases and Killers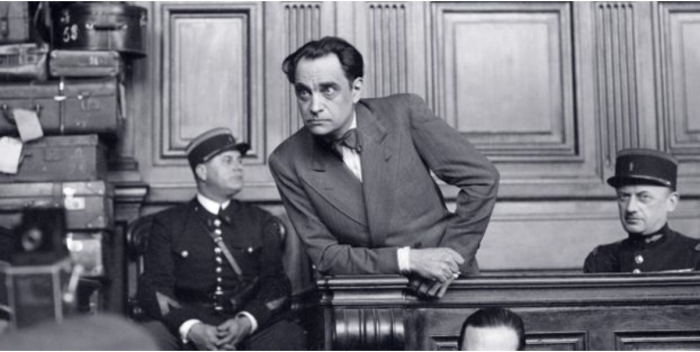 L'affaire d'Outreau
This pedophilia case captivated the French media, but famously collapsed when the main suspect, Myriam Delay, admitted at the trial that she had made up most of her story. Delay had invented an elaborate tale of gang rapes and underground child prostitution rings that supposedly existed in her hometown of Saint Omer. When Delay admitted to lying, many suspects had already endured three years of investigation, imprisonment and national  humiliation. If you'd like to learn more about the case, check out the 2011 film Présumé coupable (the English title is Guilty) which was nominated for multiple César awards. 
The Patrick Dils Miscarriage of Justice
This is one of the most serious judicial mistakes acknowledged in France. It was also the first openly reconized miscarriage of justice concerning a minor sentenced to life imprisonment for murder. At 16, Patrick Dils was accused of stoning two boys to death, even though there was very little evidence against him. Dils was the third person to "confess" to the boys' murder after being held under investigation for 36 hours. In 2002, after having  spent 15 years in prison, Dils was finally exonerated and the French government paid him a million euros for the judicial error. 
Francis Heaulme
Nicknamed "le routard du crime" (the Criminal Backpacker), Heaulme is suspected of killing up to 50 men, women and children. He became famous for leaving little forensic evidence at the scene of his crimes and for producing cunning alibis. Heaulme was finally caught by a detective called Jean-Francois Abgrall, who inspired the main detective in the BBC drama The Missing. Heaulme is also suspected to have murdered the two boys mentioned above for whose deaths Patrick Dils was originally held responsible. 
Marcel Petiot
Doctor Marcel Petiot was guillotined in a prison outside Paris in 1946. He was accused of murdering over 60 people during the German occupation of France in World War II. When clouds of strange-smelling smoke began appearing from Petiot's chimney, his neighbors alerted the police, who found the remains of at least ten corpses burnt in his basement. Listen to an episode of Affaires Sensibles about "Docteur Satan" here. 
Bonus: French True Crime on YouTube
Victoria Charlton is a 27-year-old Quebecoise who studied literature and has a passion for true crime. If you want to practice understanding the Quebec accent as well as watch some short videos about true crimes, we recommend checking out her channel! The video that made her popular is about Gypsy Rose Blanchard, a young American woman who killed her mother. Also check out YouTubers Liv and Horia.