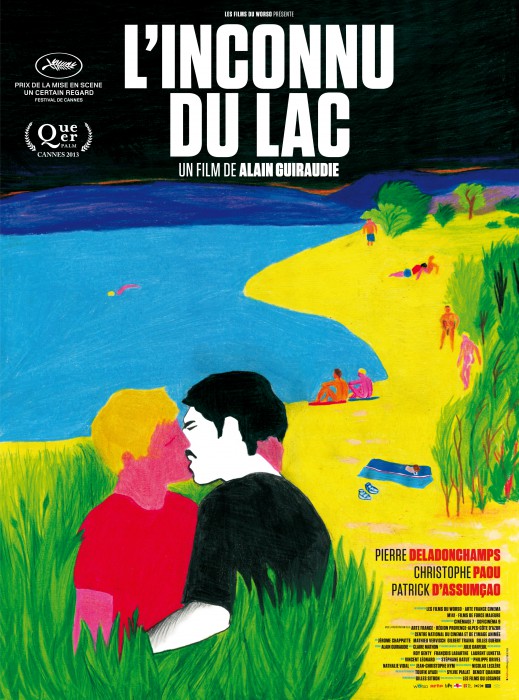 Watching films is a superb way to learn French, and luckily for those with access to a Netflix account, there is a rotating slew of Francophone options available for all tastes, with and without English subtitles.
Here are some of our favorite French-language films currently available on Netflix, with a focus on films released in the past 20 years:
Amélie (Le Fabuleux Destin d'Amélie Poulain | 2001 – Jean-Pierre Jeunet)

A fantastical romantic comedy whimsically set in Montmartre and a modern classic, Amélie follows the titular character as she tries to improve the lives of those around her while struggling with her own solitude. The film also features a celebrated soundtrack from French musician Yann Tiersen.
The Diving Bell and the Butterfly (Le Scaphandre et le Papillon | 2007 – Julian Schnabel)

An inspiring and true story of triumph over seemingly insurmountable odds, The Diving Bell and the Butterfly is based on the autobiography of Jean-Dominique Bauby, written after the author suffered a paralyzing stroke.
Stranger by the Lake (L'Inconnu du lac | 2013 – Alain Guiraudie)

Winner of both the Best Director award for Alain Guiraudie and the Queer Palm at the Cannes Film Festival, Stranger by the Lake is a gripping psychological thriller set around a popular gay cruising spot in the countryside, and one of the finest films, straight or gay, to be released in recent years.
Girlhood (Bande de filles | 2014 – Céline Sciamma)

Céline Sciamma's Girlhood is a warm-hearted but very real coming-of-age story set in the tough outer reaches of Paris as a young girl navigates the complex worlds of race, class, and adolescent friendship, all set to a great, modern pop soundtrack. A highlight is the dimly-lit scene where enthusiastic young French girls sing and dance to Rihanna's "Shine Bright Like a Diamond"
Goodbye First Love (Un amour de jeunesse | 2011 – Mia-Hansen Løve)

Recently Mia-Hansen Løve has gotten major attention for her biopic, 'Eden' on the electro music movement called French Touch, but also well-worth watching is the director's 2011 tale of young, unrequited amour, 'Goodbye First Love'.
Barbarian Invasians (Les Invasions barbares | 2003 – Denys Arcand)

Hopping over the pond to Québec, netflix-and-chillers are treated to an edgy comedy-drama, true to form for Arcand, one of Canada's most enduring and constantly-rewarding directors. A sequel made 17 years after the release of Arcand's superb 'The Decline of the American Empire', the film, which focuses on various family squabbles, was named the best foreign film at the 2004 Oscars ceremony.
The Players (Les Infidèles | 2012 – Multiple Directors)

Americans will recognize Jean Dujardin from movies like 'The Wolf of Wall Street' and 'The Artist' among others. Prepare for laughs in this comedy about two men and their serial infidelities.
Chinese Puzzle (Casse-tête chinois | 2013 – Cédric Klapisch)
https://www.youtube.com/watch?v=T9qM-ADXzaM
A unique, humorous, and engrossing take on long-distance love in English and French from one of France's biggest contemporary filmmakers, Cedric Klapisch, 'Chinese Puzzle' stars one of the most recognizable and talented faces in French cinema with Romain Duris.
Eastern Boys (2013 – Robin Campillo)

The NY Times describes this one-of-a-kind film best: "[Eastern Boys] explores interlocking themes of sexuality, immigration and power dynamics with a cleareyed sensitivity and refuses to demonize even its shadiest characters."
A Summer's Tale (Conte d'été | 1996 – Éric Rohmer)

Finally getting a US release in 2014, 'A Summer's Tale' is a lyrical summer fling film made in a way that only one of France's cinematic masters, Éric Rohmer, can produce.