Learn with Coucou
Find the class format that is best suited to your skill level and follow the Coucou Method for a seamless progression through French language learning!
Whether you're taking classes for personal or professional reasons, whether you're prepping for a job interview, a trip to a French-speaking country or you're simply driven by your passion for Proust or Nouvelle Vague cinema, we will help you achieve your goals and hopefully you'll have a good time getting there!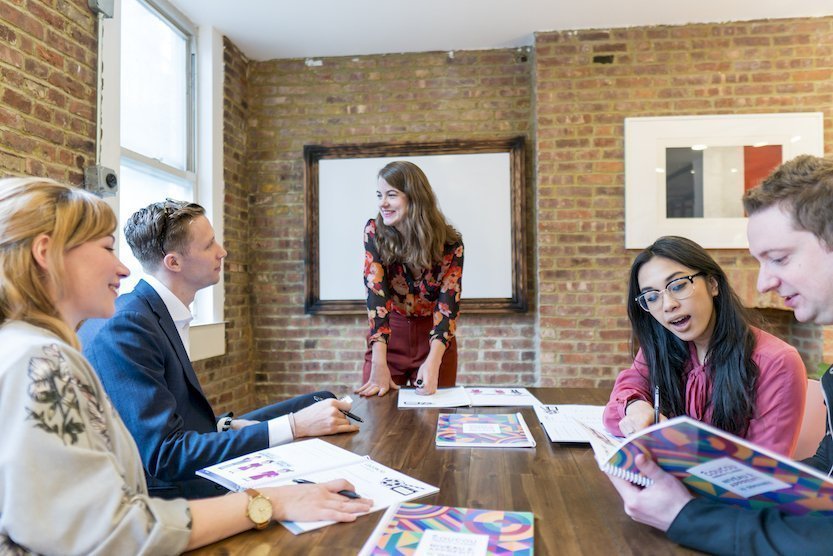 New York
Group Classes
Our centrally-located flagship location is easily accessible from all five boroughs.
Classes are held 7 days a week throughout the day at our Nolita headquarters, with many offerings for all levels of proficiency as well as cultural workshops.

Los Angeles
Group Classes
Since we went bicoastal in Fall 2017, the full Coucou experience is available in California!
We partnered with WeWork to offer French classes in their beautiful coworking space in the heart of Downtown L.A. Check out the schedule and sign up now for a group or private French class!
Corporate Classes
Whether you are a French company with offices in the US, or any institution who wants to encourage further education and team bonding, you can benefit from your employees learning French!
Find Out More