Private Lessons
You can book a private session with one of our teachers at either of our locations where the curriculum will be adapted to your own pace and can also be made to fit your specific needs and interests – whether you need to prep for a language exam or a trip to France.
This format is well suited to the truly dedicated, who thrive best in a one-on-one setting and are eager to progress fast. It is also a more flexible option for people whose schedule doesn't allow them to attend the group classes.
Classes can be scheduled once or multiple times a week, with a regular schedule or on different days and times depending on what suits you best. We can also offer private lessons through Skype if you are not able to come to us.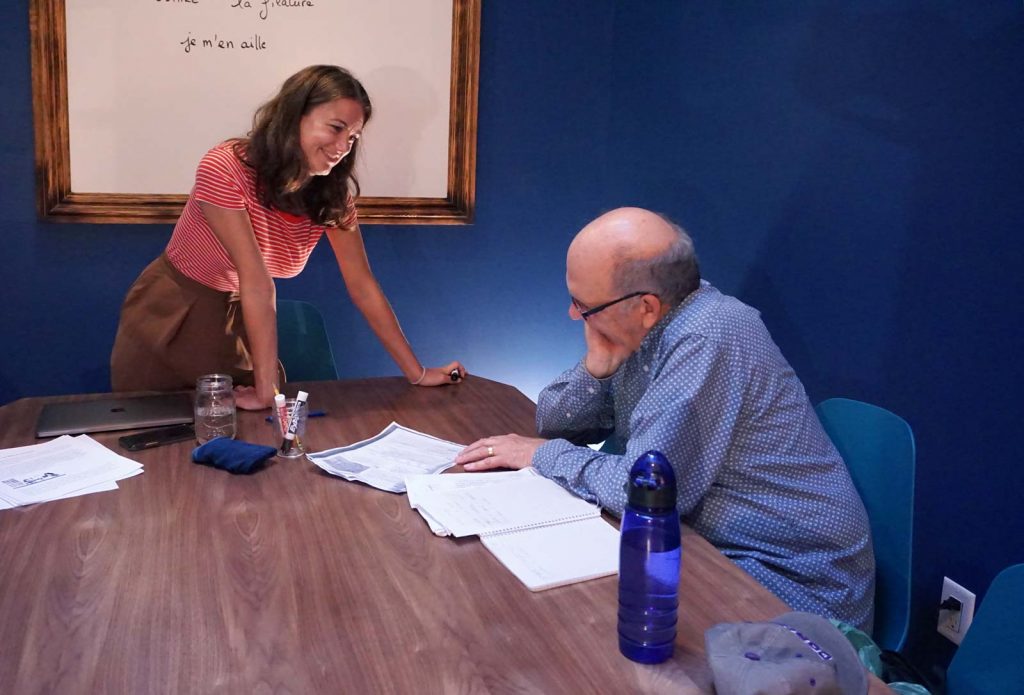 New York
$75/hour daytime
12 hour daytime package: $750 (2 free hours!)
Monday to Friday 11am to 5pm
---
$90/hour primetime
12 hour primetime package: $900 (2 free hours!)
Evenings and weekends - subject to availabilities
---
$100/hour special rate
For at-home classes or class requirements that fall outside of our regular curriculum (business French, exam prep, literature, etc)
12 hour special package: $1000 (2 free hours!)
Anytime - subject to availabilities
LA
$90/hour @ WeWork Fine Arts Building
12 hour primetime package: $900 (2 free hours!)
Subject to availabilities
---
$100/hour @ other WeWork locations or at your own location
12 hour package: $1000 (2 free hours!)
Subject to availabilities
Minneapolis
$50/hour @ Studio Six Mpls
12-hour tutoring package: $500 (2 free hours!)
Subject to availabilities
---
$75/hour at your own location
12-hour offsite package: $750 (2 free hours!)
Subject to availabilities
New York Private Lessons
$75.00 – $1,000.00
Los Angeles Private Lessons
$90.00 – $1,000.00
Minneapolis Private Lessons