"Little Paris" is the project of Léa and Marianne Perret, founders of French language and cultural center Coucou. From the beginning, community-building was at the core of Coucou's mission. The school was designed to give New Yorkers access and fluency in contemporary French Culture. These very same goals motivate the ambition behind the "Little Paris" initiative.
Léa and Marianne's goal is not only to rename the neighborhood but also to officially bring together a community of French Businesses, Francophiles & Francophones in Lower Manhattan.

Léa and Marianne are two French cousins—from Toulouse and Paris—who teamed up in 2013 to create a school and unique teaching method that would bring a fresh, modern approach to language instruction.
A LONG-LASTING
FRENCH HERITAGE
New York is home to about 60,000 French expats and over 81,000 French speakers. French people and culture have long played an important role in New York and especially in Lower Manhattan. In the middle of the 17th century, there was a hill overlooking the area currently known as Nolita. The hill and the adjacent land were acquired by the Bayards, a prominent Huguenot family of Franco-Dutch origin, who built their estate there. The area was then known as "Bayard's Mount". Later on, in the second half of 1800's, the French presence resurfaced as the area became home to French immigrants and what we now call SoHo turned into a flourishing quartier français.
Drawing of a bakery on Greene Street
Scribner's Monthly, vol. XIX, 1879
REBIRTH OF A FRENCH NEIGHBORHOOD
150 years later, the French have once again found their way in the neighborhood. In addition to Coucou French Classes, the block is home to Maman, a French café; La Compagnie des Vins Surnaturels, a French wine bar; and Clic, a French gallery and boutique. Even the old police headquarters across the street, an imposing "Beaux Arts" style building, mimics the architecture of Paris' City Hall.
La Compagnie des Vins Surnaturels on Centre Street.
"It is time for French people and Francophiles of New York to have a home again, a place whose name reflects its status as a vibrant hub of multifaceted French culture. A place like 'Little Paris.'"
"Little Paris" is located in Lower Manhattan on Centre Street, between Broome and Grand Street. It was officially inaugurated on the occasion of Bastille Day 2021, when Léa and Marianne Perret, founders of Coucou French Classes, installed Parisian street signs, hand-painted in France, bearing "Little Paris NYC".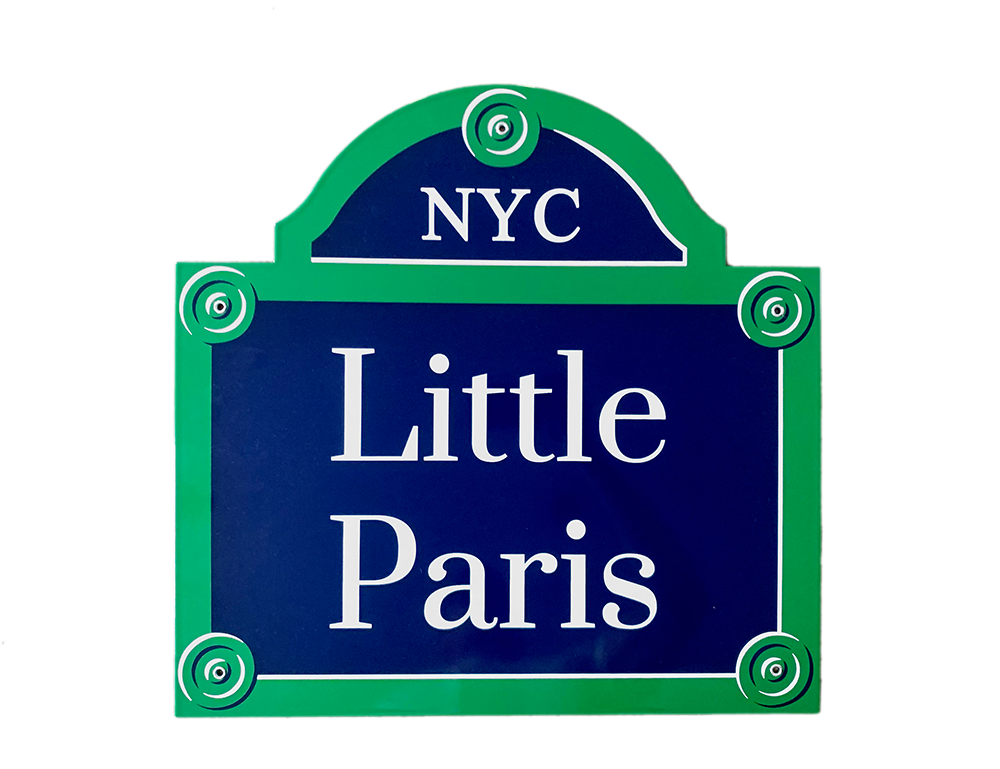 These signs adorn the facades of this block, highlighting the French heritage of this section of Manhattan.
French businesses in current Little Paris.
"We believe that the other French businesses in Nolita deserve to be celebrated under the banner of "Little Paris" and we hope the initiative will spread to the rest of the neighborhood!"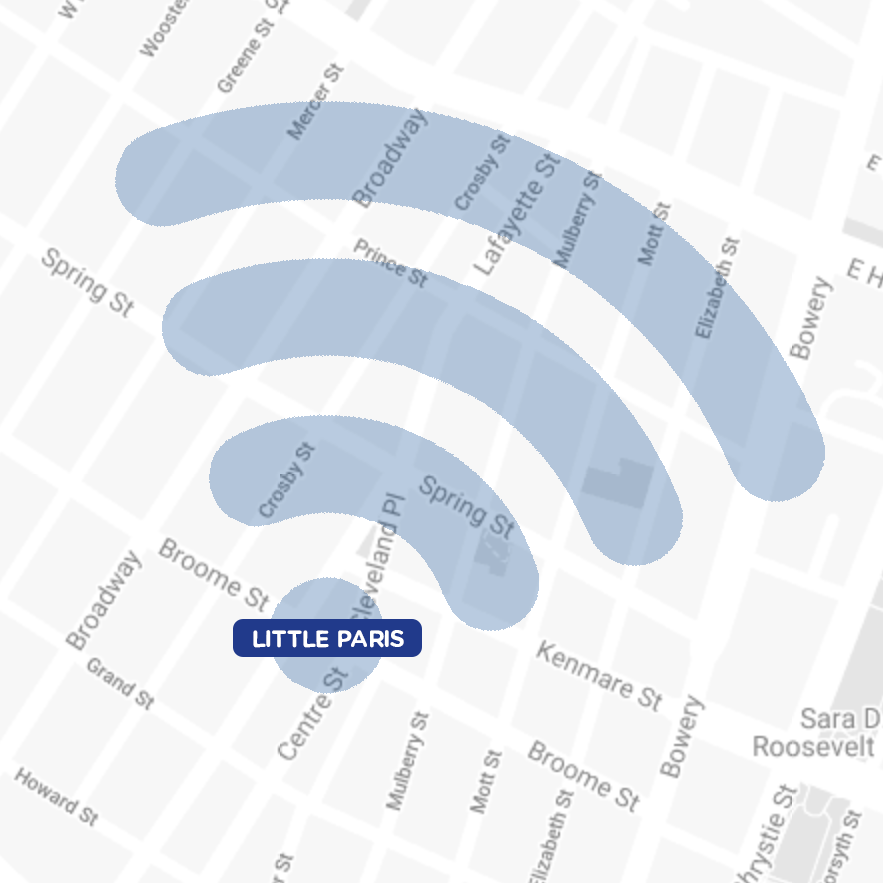 A network of businesses representing France has found a natural home on the same site that 150 years ago was New York's French Quarter.
Léa and Marianne's plan is to expand "Little Paris" beyond its current boundaries, allowing neighboring contemporary French businesses to join the "Little Paris" community and benefit from increased exposure. This will be a unique opportunity for them to collaborate across this historic neighborhood
Envisioned expansion of Little Paris.
In order to officially co-name Centre Street "Little Paris Street", we will submit our petition to the Community Board No. 2, Manhattan. The more signature we have, the more they will see the community is backing this initiative.
Help us make "Little Paris" a reality and sign our petition on change.org!