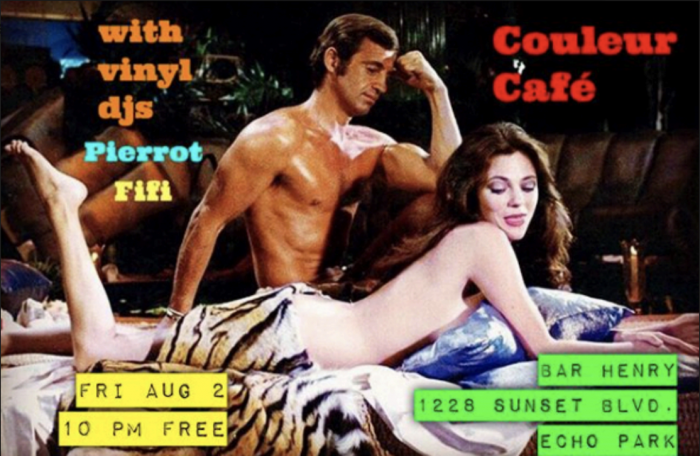 The monthly French Pop DJ dance night will happen at Bar Henry in Echo Park. 
You'll hear some Serge Gainsbourg, Jane Birkin, Jacques Dutronc, Françoise Hardy, France Gall, and many more.  
FREE – 10PM
–
1228 Sunset Blvd, LA, CA 90026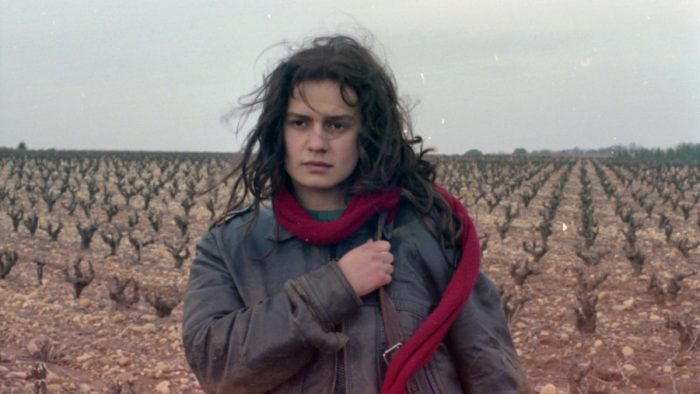 The Norton Simon Museum will be hosting a screening of Agnès Varda's Vagabond, beginning with an introduction by film critic Peter Rainer.
Sandrine Bonnaire won the Best Actress César for her portrayal of the defiant young drifter Mona, found frozen to death in a ditch at the beginning of Vagabond. Agnès Varda pieces together Mona's story through flashbacks told by those who encountered her (played by a largely nonprofessional cast), producing a splintered portrait of an enigmatic woman.
With its sparse, poetic imagery,Vagabond is a stunner, and won Varda the top prize at the Venice Film Festival.
In French with English subtitles 
FREE with museum admission
–
411 W Colorado Blvd, Pasadena, CA 91105 
Nine years after she left him for his best friend, journalist Abel (Louis Garrel) gets back together with his recently widowed old flame Marianne (Laetitia Casta). 
It seems to be a beautiful new beginning, but soon the hapless Abel finds himself embroiled in all sorts of drama: the come-ons of a wily jeune femme (Lily-Rose Depp), the machinations of Marianne's morbid young son (Joseph Engel), and some unsavory questions about what exactly happened to his girlfriend's first husband. 
Shifting points of view as nimbly as its players switch partners, the sophomore feature from actor/director Louis Garrel—co-written with the legendary Jean-Claude Carrière—is at once a beguiling bedroom farce and a playful inversion of the patriarchal tropes of the French New Wave.
In French with English subtitles 
$14
–
Royal Laemmle – 11523 Santa Monica Blvd. West LA, CA 90025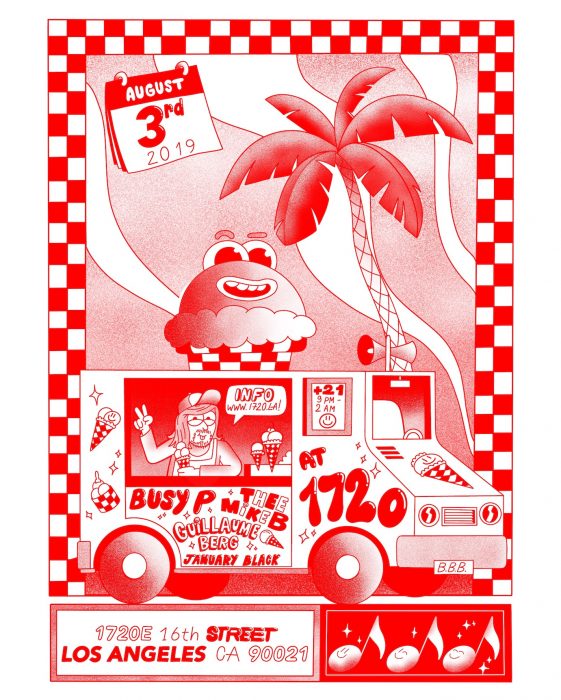 If you haven't met the godfather of French Touch, now is the time! 
Pedro Winter aka Busy P will be performing at 720 E. with his friends Guillaume Berg and January Black. 
Manager of Daft Punk, he started his own music label Ed Banger and signed among the most influential French electro artists of the last two decades: Justice, Mr Oizo, SebastiAn, Breakbot, Cassius and so on.  
$17 – 9PM
–
720 E 16
th
Street, Los Angeles
Paris-based producer Vincent Fenton creates mellow, sample-based electronic sounds under the name French Kiwi Juice, or FKJ for short. He started out working as a theater sound engineer while teaching himself the basics of music production at the same time. 
Finding a style within electronic music that melded the pulse of house with smoother organic elements, he and other artists on the Roche Musique label worked toward the development of an electronic subgenre of new French house near the start of the 2010s. 
$40-50 – DOORS: 7PM
–
Shrine Expo Hall – 700 W. 32
nd
Street, LA, CA 90007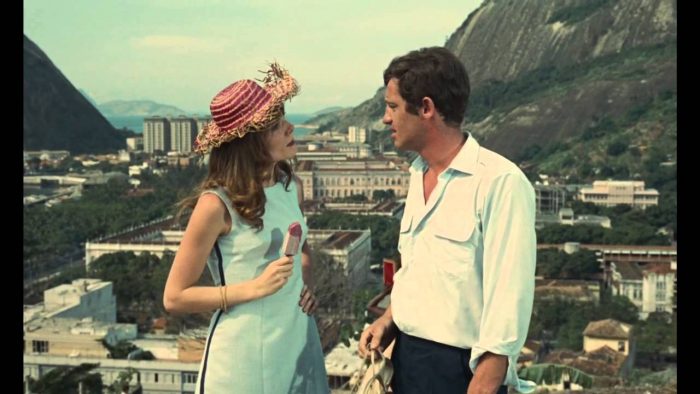 A blow dart-wielding thug snatches a rare statuette from the Musée de l'Homme; an anthropologist (Jean Servais) is kidnapped in broad Parisian daylight; a serviceman (Jean-Paul Belmondo) begins his 8-day leave by changing to civvies in a Métro entrance and witnesses his fiancée (Françoise Dorléac) getting kidnapped herself – and then the chase begins: by motorcycle, shoe leather, flight to Rio de Janeiro sans ticket or passport, airport baggage carrier, cable car, pink car complete with green stars and a rumble seat, water skies, Amazon river boat, seaplane, jungle vine… all shot in breathtaking widescreen and color.
In French with English subtitles 
7PM – $13 – LEAMMLE THEATERS: Playhouse 7, Glendale and Royal
The screening will commence with an introduction by Remy Grumbach, Melville's nephew and co-founder of the Jean-Pierre Melville Foundation, moderated by film critic Peter Debruge. 
In Le Cercle Rouge, the three men brought together in this taut crime thriller are recent parolee Alain Delon, escaped prisoner Gian Maria Volonte and ex-cop Yves Montand, who together target a Paris jewelry shop while on the run from both the police and a local gangster.
Melville's classic Bob Le Flambeur is less a true noir than (in the director's words) "a comedy of manners" – a romantic meditation on Montmartre, faithless women, old pros and casinos waiting to be knocked over. Suffused with an overwhelming sense of nostalgia, Bob Le Flambeur was "a letter to a Paris which no longer existed."
Both movies in French with English subtitles 
7:30PM – $12 – AERO THEATRE, 1328 Montana Avenue, Santa Monica, CA 90403