On both sides of the Atlantic ocean, December marks the beginning of the Christmas countdown. Parisians like to "flâner" (stroll) along the Galeries Lafayette Christmas windows, and France warms up with marrons chauds (roasted chestnuts), a glass of vin chaud (mulled wine) and start doing some Christmas shopping at "les marchés de Noël" (Christmas markets).  We will do our best to bring you this warm French Christmas feeling at our Holiday Party on December 13th! Meanwhile, here is a list of French events happening this month in Los Angeles. Bonnes fêtes à tous !
The LA Film Forum and Dirty Looks brings you Salomé in 2019 with an original soundtrack performed by Dorian Wood, marrying the operatic evocations of Wood's singular voice with Hernandez's baroque cinematography in the unique, Mayan-inspired architecture of the Philosophical Research Society. Hernandez's reworking of Oscar Wilde's Salomé is impressionistic, moving over the surface of fabrics and architecture with as much care as it weaves its story arc. The film was initially projected at varying speeds, with differing soundtracks provided by the filmmaker, who requested that it be shown late in the evening, to best induce its dream-like trance upon audiences. 
In French and English with English subtitles.
Philosophical Research Society, 3910 Los Feliz Boulevard, Los Angeles, CA 90027
– $20 
Introduction by Mathieu Demy and Lucy Walker. The final film from the late, beloved Agnès Varda is a characteristically playful, profound and personal summation of the director's own brilliant career. At once impish and wise, she acts as our spirit guide on a free-associative tour through her six-decade artistic journey, shedding new light on her films, photography and recent installation works while offering her one-of-a-kind reflections on everything from filmmaking to feminism to aging. Suffused with the people, places and things she loved – Jacques Demy, cats, colors, beaches, heart-shaped potatoes – this wonderfully idiosyncratic work of imaginative autobiography is a warmly human, touchingly bittersweet parting gift from one of cinema's most luminous talents. "A perfect starting point for anyone who wants to understand what movies can be." – A.O. Scott, The New York Times
In French and English with English subtitles. Aero Theater,
1328 Montana Avenue,Santa Monica, CA 90403 – 7:30pm – $15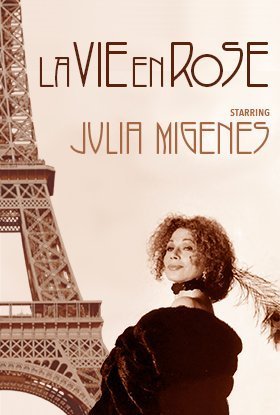 Grammy-winning chanteuse Julia Migenes travels back to the Paris of Edith Piaf, Pablo Picasso and Ernest Hemingway in this evening of nostalgic French chansons by Charles Aznavour, Léo Ferre, Jacques Brel, Michel Legrand and others. Accompanied on piano by Victoria Kirsch and directed by Academy Award-nominated director Peter Medak, La Vie en Rose marks her farewell series of concert performances.
Odyssey Theatre, 2055 South Sepulveda Boulevard, Los Angeles, CA 90025 – $40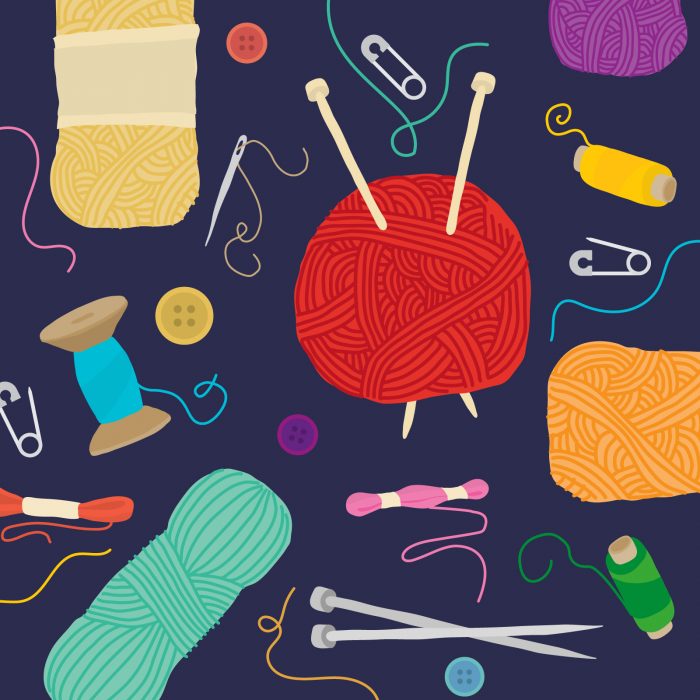 Margaux and Cynthia will be hosting a joint knitting and embroidery workshop. We will provide all materials (needles, fabrics, patterns, threads, wool etc), explanations and vocabulary in French, nibbles and drinks. You will be able to either craft a knitted bow-tie, a knitted headband or a French word embroidery hoop. Join us for a holiday spirit moment with a French twist! 
Coucou French Classes – 2400 Hyperion Ave, LA, CA 90027 – 4-6pm – $55 
When it comes to pastries, the French set the standard. Join us and sample some fantastic French pastries with a cup of coffee or tea and learn more about the upcoming Travel Ninja trips for 2020.
Also discover how to see the world solo, in the company of other like-minded travelers. At this event, you'll get to taste some decadent French pastries and mingle and chat with like-minded solo travelers who have either experienced solo travel or are planning their first trip. Also build confidence to travel solo and have an afternoon of fun and inspiration! Free with RSVP – Loupiotte Kitchen 
1726 N Vermont Ave, Los Angeles, CA 90027 
COUCOU HOLIDAY PARTY!
– DEC 13
th
Holiday season is here! Bring your favorite glittery Christmas sweater and meet us for some traditional "vin chaud", nibbles and holiday treats. We'll be throwing a special Coucou giveaway! Details TBA
Coucou Los Angeles – 2400 Hyperion Avenue, Los Angeles, CA 90027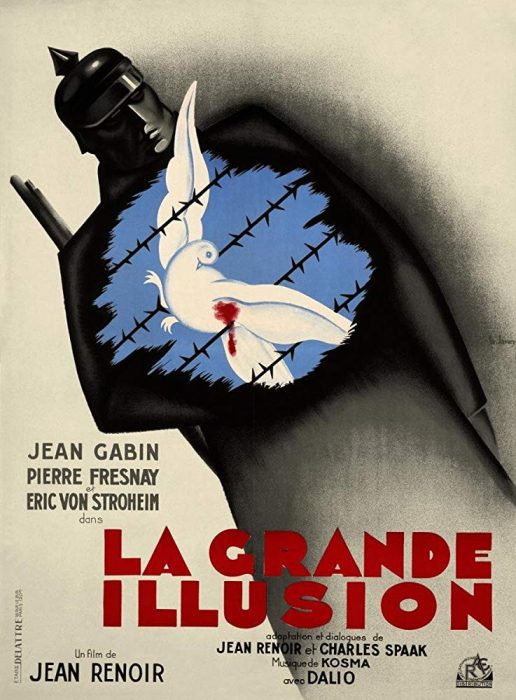 Jean Renoir's 1937 masterwork Grand Illusion is playing at the Vista Theatre as part of Secret Movie Club's Unexpected Holiday Classics series. Following the struggles of a group of French prisoners of war during World War I, Grand Illusion begins as a movie about life in a prisoner of war camp only to subtly grow to a movie about how we are more divided along lines of class than nation in this world than a prison escape movie to end with one of the greatest third acts in all of cinema (which happens to take place around Christmas time). Starring one of France's most beloved golden age actors, the always charismatic and vital Jean Gabin, along with a cast of Renoir regulars, Grand Illusion somehow gets right at the heart of what it means to be human with a tolerance and empathy only achieved by the most sublime works of heart. This movie is so good and effective at proving the shared humanity of all peoples that the Nazis considered it "Enemy Number One" when World War II began. The Nazis felt if people saw it, they would be reminded of the futility of war, propaganda, and hate in the face of shared human longing. The most wonderful irony is that the Nazis stored a print of this movie in their vaults. And it was in the Nazi vaults that the print was discovered at the end of the War, untouched, perfectly preserved, and ready to be shared with the entire world.
$20 – 8:15pm – Vista Theater –
4473 Sunset Dr, Los Angeles, CA 90027