Night of Ideas is a worldwide event that celebrates the stream of ideas between countries, cultures, and generations. Each year, people around the globe come together to learn about and discuss the latest discoveries and issues facing the world today. The L.A. lineup includes "Liminal Soundbath" with Jónsi (of Sigur Rós), Alex Somers, and Paul Corley; a vegan fashion show produced by Le Frenchlab; panel discussions and mini-talks on the environment and future cities with U.S. and French thought leaders; live DJs and musical performances; French film screenings; science speed dating; and much more.
Details here.
FREE – 6PM until midnight – The Natural History Museum of Los Angeles County, 900 Exposition Boulevard, Los Angeles, CA 90007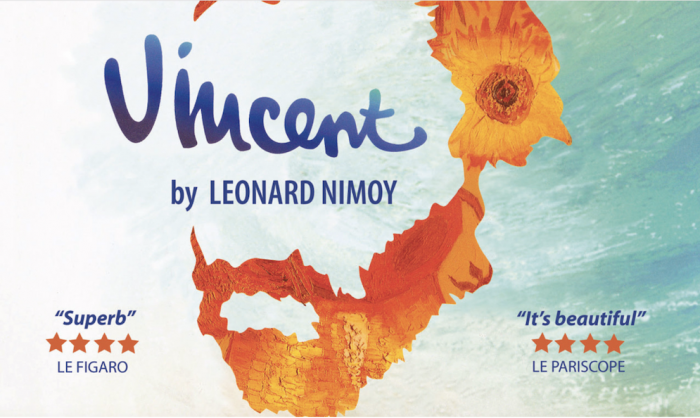 Written by Leonard Nimoy, directed by Paul Stein, and inspired by the one-man piece Phillip Stevens' Van Gogh, this play paints a thoughtful imaginary scenario about one of the most famous names in the art world, using excerpts and reminiscences from more than 500 letters exchanged between Vincent Van Gogh and his brother Theo. Throughout the play, more than a hundred of Van Gogh's paintings are projected on a screen, providing a rich overview of the artist's work and a visual complement to the unfolding story. As we experience this story, we re-discover the incredible works Vincent Van Gogh brought into the world, images that continue to pervade our culture. The film will be projected with English subtitles.
Details here.
$25 ($15 for students) – 7:30pm – THEATRE RAYMOND KABBAZ, 10361 Pico Blvd, Los Angeles, CA 90064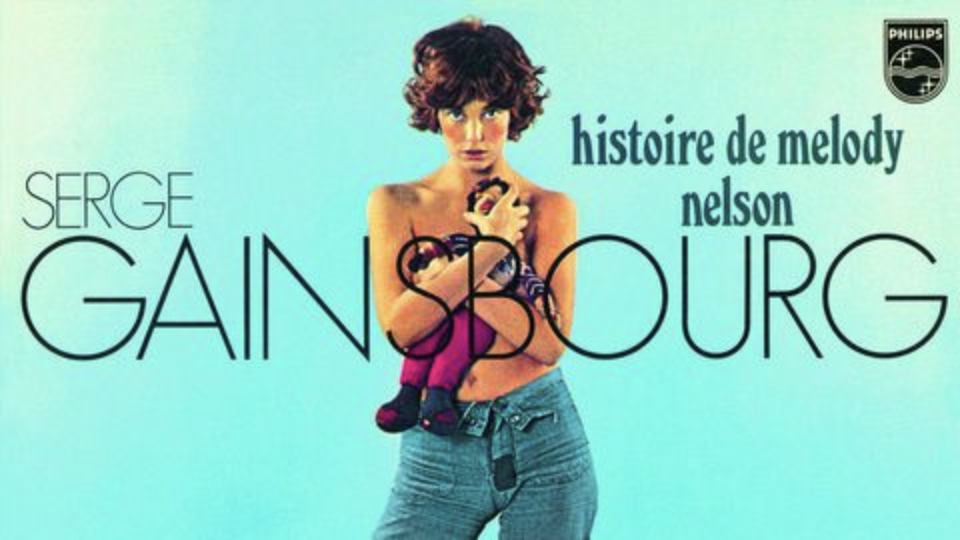 Histoire de Melody Nelson is a 1971 concept album composed by one of France's most famous musicians, Serge Gainsbourg.The Lolita-esque pseudo-autobiographical plot of the album involves the middle-aged Gainsbourg unintentionally colliding his Rolls-Royce Silver Ghost into teenage girl's bicycle, and the subsequent seduction and romance that ensues. Histoire de Melody Nelson is considered by many critics and fans to be Gainsbourg's most influential and accomplished work, as well as one of the greatest French-language albums in popular music. Gainsbourg's piece will be reinterpreted all night long at The Echo. The performance includes a live orchestra, artwork by Jeff V. Parise, harp performance by Naomi Greene, and a Décadanse Soirée.
Details here.
$8 / $10 – 8:30 PM – 1822 Sunset Blvd, Los Angeles, CA 90026
Using the French Humanist movement of the 1930s as its inspiration, the Toujours Paris exhibition features a curated collection of artists including Henri Cartier-Bresson, Louis Stettner, and Martine Franck, among others. Between photojournalism and picturesque paintings of society, humanist photography is a superb witness of personalities and customs, revealing the beauty behind the banal.
Details here.
FREE – Tuesdays through Saturdays, 11AM – 6PM – 2525 MICHIGAN AVE. #A1, SANTA MONICA, CA 90404
Canadian singer-songwriter Béatrice Martin, best known by her stage name Cœur de Pirate, was born and raised in Quebec. In 2007, Martin started the band Cœur de Pirate, and has been nominated for 25 music awards, won four Félix Awards, one Victoires de la Musique award, and one Canadian Independent Music Award.
Details here.
$20 – The El Rey Theatre – 5515 Wilshire Blvd, Los Angeles, CA 90036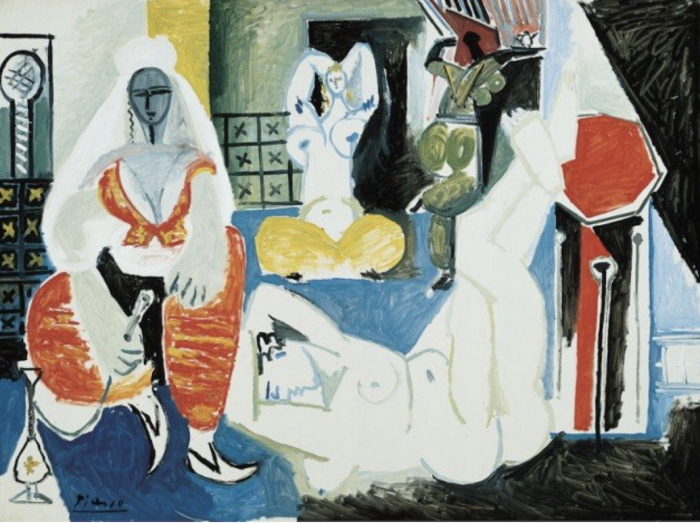 The odalisque, a harem slave or concubine, was a popular subject in European art throughout the colonial period. These erotic images of women in the geographically vague "Orient" evoked a life of luxury and indolence far removed from nineteenth-century industrial society. This small-scale focus exhibition gathers together seven such subjects from the Norton Simon's collections—including Frédéric Bazille's Woman in a Moorish Costume (1869), Pablo Picasso's Women of Algiers, Version "I" (1955), and Henri Matisse's Odalisque with Tambourine (Harmony in Blue) (1926)—to show how artists exploit the tension between reality and artifice in these images.
Details here.
$15 – The Norton Simon Museum – 411 W Colorado Blvd, Pasadena, CA 91105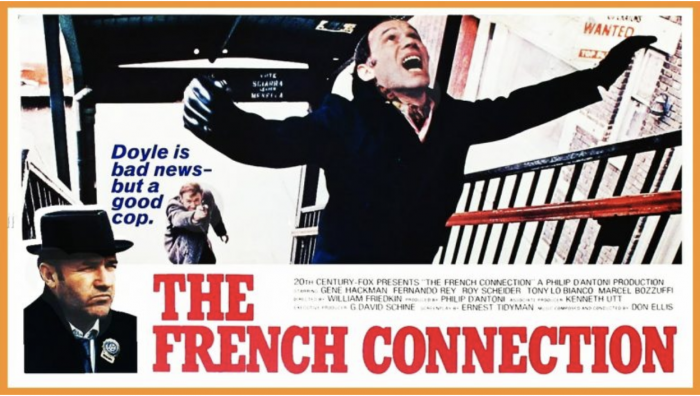 The French Connection is a famous 1971 American thriller that tells the story of New York Police Department detectives (played by the legendary Gene Hackman and Roy Scheider) who become entangled with a notorious French criminal. The film won Academy Awards for Best Actor, Best Director, Best Film Editing, and Best Adapted Screenplay. If you feel confident in your French listening skills, check out France Culture's podcast about the surviving gangsters of the real French Connection drug gang here: https://www.franceculture.fr/emissions/les-pieds-sur-terre/la-french-connection
Buy tickets here.
$17 – 7:30pm – ALEX THEATRE, 216 N. Brand Blvd. Glendale, CA  91203