February starts in France by celebrating the Chandeleur. This tradition will sprinkle some powdered sugar on our surprisingly cold LA winter. If you're ready to flip some crêpes, you can follow our team's favorite recipe by Chef Simon. If not, you can also just check this list of 5 French crêperies in LA published by French Morning. As the days are still short, cozy up in movie or marionette theaters, warm up with a glass of wine at a French women art exhibition, and don't forget to come celebrate Mardi Gras at the end of the month at our next Coucou Party!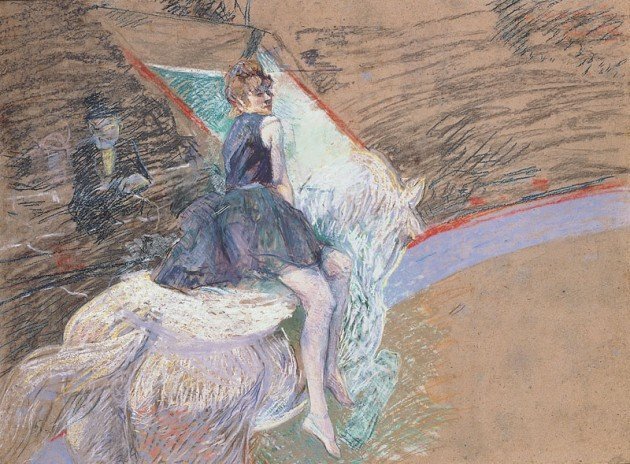 The belle époque, a French expression meaning "beautiful era," refers to the interwar years between 1871 and 1914, when Paris was at the forefront of urban development and cultural innovation. During this time, Parisians witnessed the construction of the Eiffel Tower, the ascendancy of the Montmartre district as an epicenter for art and entertainment and the brightening of their metropolis under the glow of electric light. From the nostalgic perspective of the 20th century, this four-decade period of progress and prosperity was a golden age of spectacle and joie de vivre. This exhibition surveys the rich range of artistic responses to life in the French capital through the diverse and interrelated media in which its practitioners worked. Taken together, these paintings, drawings, prints and photographs reveal that artists participated in the inventive spirit of the age by interpreting the everyday as something extraordinary.
Details here
$15 – Norton Simon Museum, 411 West Colorado Boulevard, Pasadena, California 91105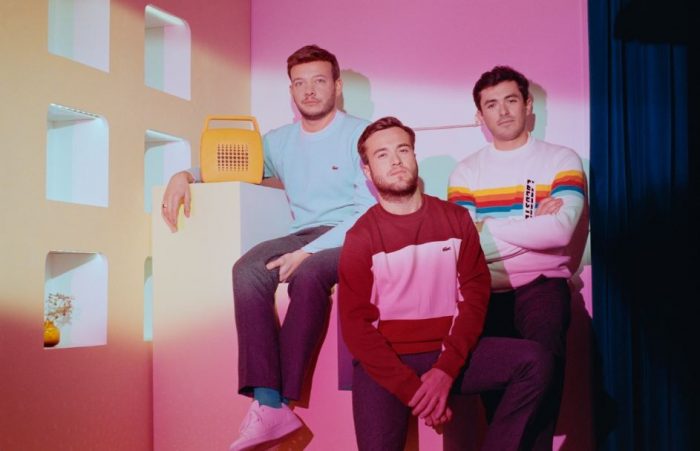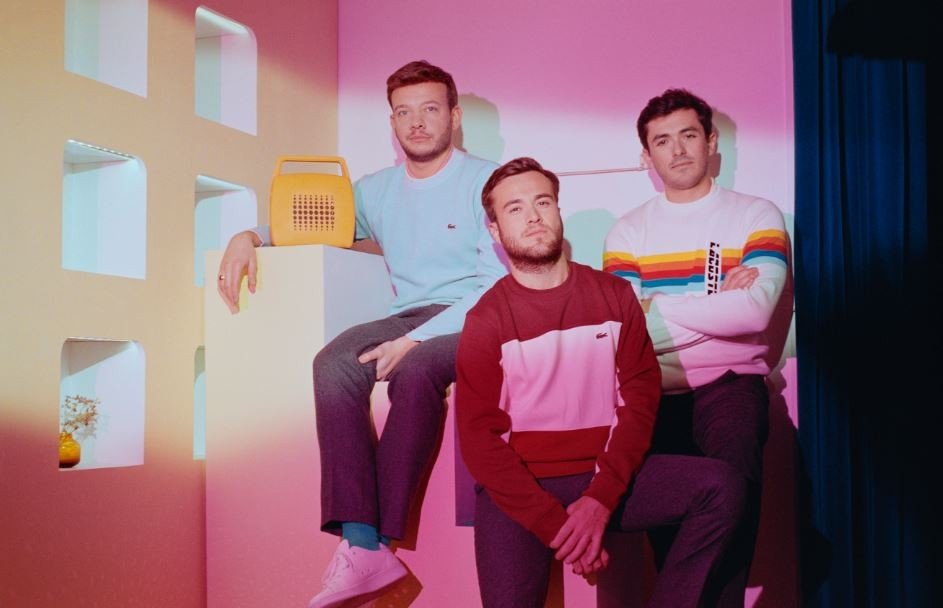 Bon Entendeur, a French musical collective, was created in 2012 by Arnaud Bonet, joined by Pierre Della Monica, then later Nicolas Boisseleau. The group released their first album, "Aller-Retour," in December 2019. Bon Entendeur's 5 year history, 40 released mixtapes, and over 70 million plays has culminated in this completely unique and timeless album. The album features their 2016 hit, "Le temps est bon," which is a modern twist on a song by Isabelle Pierre from 1997. All of Bon Entendeur's songs are in French, and they create music with the aim of elevating culture in their own language. The songs feature dreamy, classically French music from the 60s and 70s, often with a French voice-over. The result is an album that is undeniably French, but also emblematic of music made in today's digital age.
Details here.
8:30pm – $14 – The Echo, 1822 Sunset Blvd, Los Angeles, CA 90026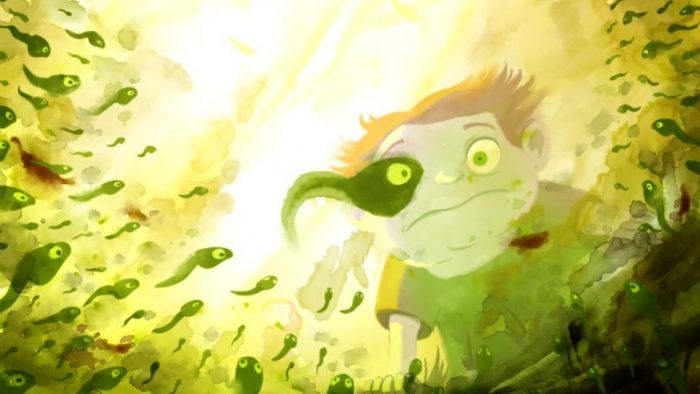 Showcasing a wide variety of stories and styles, the screening is a selection of short films chosen from 2020's nominees at the César (French Oscars), Clermont Ferrand Short Film Festival and other selected short film festivals. Discover the most creative and innovative French filmmakers! The evening's format will be presented in two one-hour long programs with a 15-minute intermission, which will include complimentary wine and cheese tasting.
7:30PM – $16 – Theatre Raymond Kabbaz, 10361 W. Pico Blvd, Los Angeles, CA 90064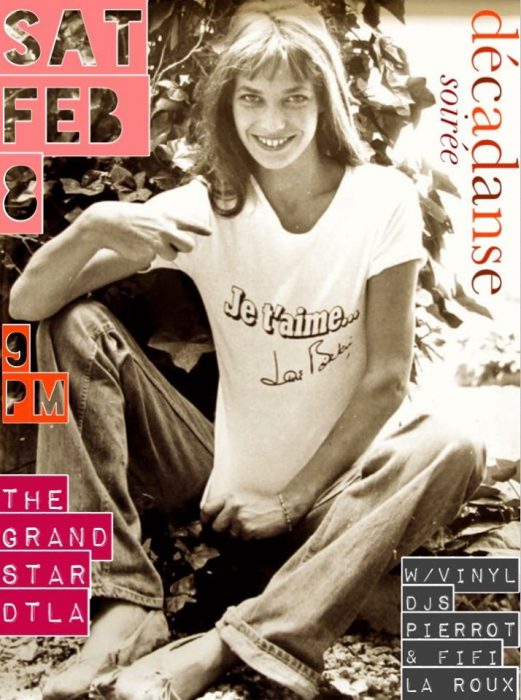 The most French pop yéyé party is throwing a very special Valentine French Pop night, bringing you always more French dancing tunes with vinyls selecteurs Pierrot, Fifi La Roux. Let's go, Allons-y!
Details here.
9PM – $10 or $5 w/ RSVP (free before 9:30 w/RSVP) – The Grand Star Jazz Club, 943 N Broadway, Los Angeles, CA 90012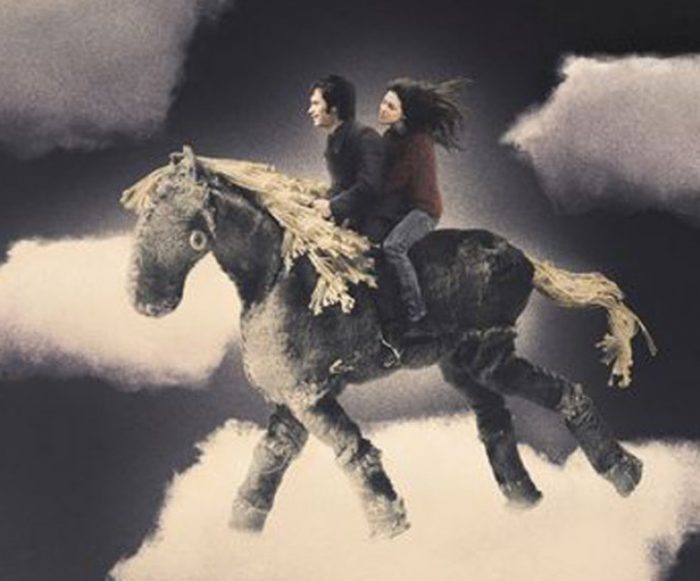 Presented by La Collectionneuse and El Cine at the Bob Baker Marionette Theater in Highland Park, The Science of sleep was released in France in 2006, featuring Charlotte Gainsbourg and Gael Garcia Bernal. In this surreal piece by Michel Gondry, a man entranced by his dreams and imagination is love-struck with a French woman and feels he can show her his world. The screening will be followed by special performances by the world famous Bob Baker Marionettes!
Details here.
6:30pm – $15 – Bob Baker Marionette Theater, 4949 York Blvd, Los Angeles, CA 90042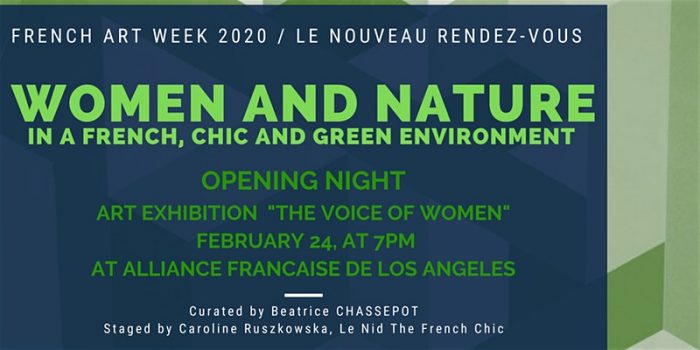 Since the beginning of the 20th century, the status of women artists has evolved faster thanks to new paths shown by strong role models. Nowadays we clearly enjoy the rise of female artists who develop a strong artistic purpose. They don't define themselves by their genre but their art defines them. Come discover the work of Allie Pohl (Visual Artist), Kristin Bedford (Photographer) and Michelle Jane Lee (Conceptual Artist). Curated by Beatrice CHASSEPOT and staged by Caroline Ruszkowska, Le Nid The French Chic
Details here.
7PM – AFDLA, 10390 Santa Monica Boulevard, Los Angeles, CA 90025

On Saturday February 29th wear your sparkliest outfit and come get down at Coucou for a Mardi Gras costumed party! Don't forget your mask and sequins and come dance the night away. The best costume will receive a special prize. We will spin a mix of French and US hits while enjoying custom cocktails.
Details here.
8PM – Free with RSVP – Coucou Los Angeles – 2400 Hyperion Avenue, Los Angeles, CA 90027