New year, new decade, new resolutions! French or not, we all tend to look within and give ourselves a fresh start with some "bonnes resolutions" (New Year's resolutions) after the decadence of the Holiday Season. Though, you shouldn't push the French too far! Our President Macron officially said "non" to a French Dry January as part of a government plan. So, here is our soft New Year's "to see / to do French events list" to hit the curve smoothly. If your stomach is solid enough and ask for more, don't forget to celebrate the Epiphany on January 5th with a galette des rois!
Resolve to dance and drink more red wine this New Year at the French Pop Disco. Let's go, Allons-y! The most French pop yéyé party is back this January for always more French dancing tunes with vinyls selecteurs Pierrot, Fifi La Roux and a very special guest: Lili de la Mora.
9PM – $10 or $5 w/ RSVP (free before 9:30 w/RSVP) – The Grand Star Jazz Club, 943 N Broadway, Los Angeles, CA 90012

Pre-Screening Introductions and Post-Screening Q&A Sessions with Bernard-Henri Lévy
Landmark's Nuart Theatre welcomes renowned philosopher, writer, activist, and filmmaker Bernard-Henri Lévy to present his eye-opening documentaries from the front lines of conflict in Bosnia, Libya, and most recently Kurdistan and Iraq. This retrospective includes the U.S. theatrical premiere engagements of his latest films Peshmerga and The Battle of Mosul, as well as special screenings of his earlier works Bosna! and The Oath of Tobruk.
Friday, January 17 : 7 PM – Q&A following Peshmerga and The Battle of Mosul (double feature)
Saturday, January 18 : 1:20 PM Bosna! – introduction only – 4:20 PM The Oath of Tobruk – introduction only – 7 PM – Q&A following Peshmerga and The Battle of Mosul (double feature)
Peshmerga /
Bernard-Henri Lévy, 2016, France, 92m, DCP
In 2015, Bernard-Henri Lévy travelled to the front lines of ISIS, seeking first-hand understanding of the ongoing conflict. With unprecedented access and disarming immediacy, Lévy and a team of cameramen journey across the 650 miles separating Iraqi Kurdistan from Islamic troupes. In close quarters with the Peshmergas, the Kurdish fighters who show unfailing determination in their harrowing battle against Jihadi fundamentalism, the images captured provide an arresting perspective on a still-unfinished war with immense global implications. In Kurdish, Arabic, English and French with English subtitles 
The Battle of Mosul /
Bernard-Henri Lévy, 2017, France, 55m, DCP
Picking up where Peshmerga left off, the most recent of Lévy's riveting cinematic dispatches begins on October 17, 2017, the first day of the battle to free Mosul from the Islamic State. The declared capital of ISIS and the burial place of the Prophet Jonah, the city of Mosul holds great significance Muslims, Jews, and Christians alike. Following both the Kurds and the Iraqi Golden Division Special Forces, Lévy and his team once again provide front row access at every step of the strategic battle culminating in the reclamation of the eastern half of the city. In Kurdish, Arabic, English and French with English subtitles.
Bosna! –
Bernard-Henri Lévy / Alain Ferrari, 1994, France / Bosnia and Herzegovnia, 117m, DCP
Lévy's cri-de-coeur about the carnage in Sarajevo during the Bosnian war of 1992–95 calls attention to the terrible conflict in the hopes of ending it. Divided into five distinct parts beginning with the outbreak of the war in April 1992, the film depicts in real time the genocide suffered by the Bosnians, the silence of Western countries, and, most importantly, the determination of the Bosnians to resist. In French with English subtitles.
The Oath of Tobruk / B
ernard-Henri Lévy / Marc Roussel, 2012, France, 100m, DCP
Tracking six months of behind-the-scenes work in war-torn Libya, Lévy bargains with the emergent National Transitional Council and urges Western leaders to use military force against Libyan dictator Muammar Gaddafi. Lévy's courageous hands-on intervention helps build the international consensus for UN military action, while his camera captures the awe inspiring Libyan landscape. In French with English Subtitles.
Landmark's Nuart Theatre – 11272 Santa Monica Blvd, Los Angeles, CA 90025 – $9.50 to $12.50 per movie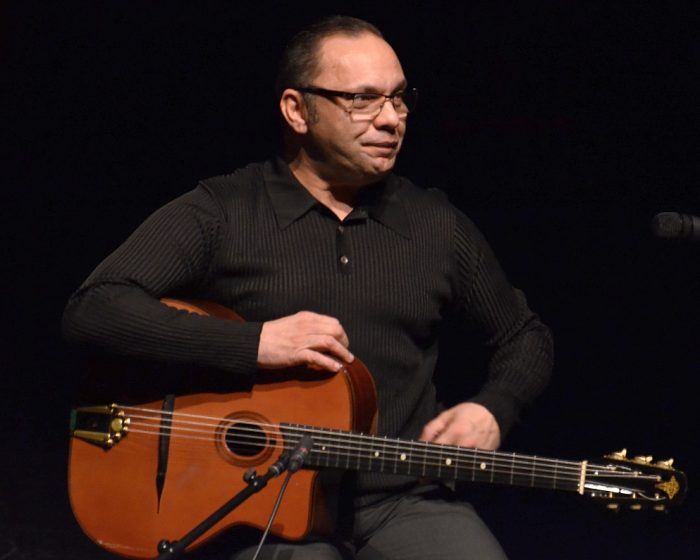 Lagrène's acclaimed Gypsy Jazz Project ensemble features a trio format with saxophonist Frank Wolf and double bass player William Brunard. Music has always been the language of guitarist Biréli Lagrène. Following in the footsteps of legendary gypsy jazz guitarist Django Reinhardt, Lagrène hails from Alsace, France and plays with incredible precision, strength and virtuosity – he is considered to be one of the world's premiere practitioners of gypsy jazz.
Théâtre Raymond Kabbaz – 10361 W. Pico Boulevard, Los Angeles – 7:30PM – $40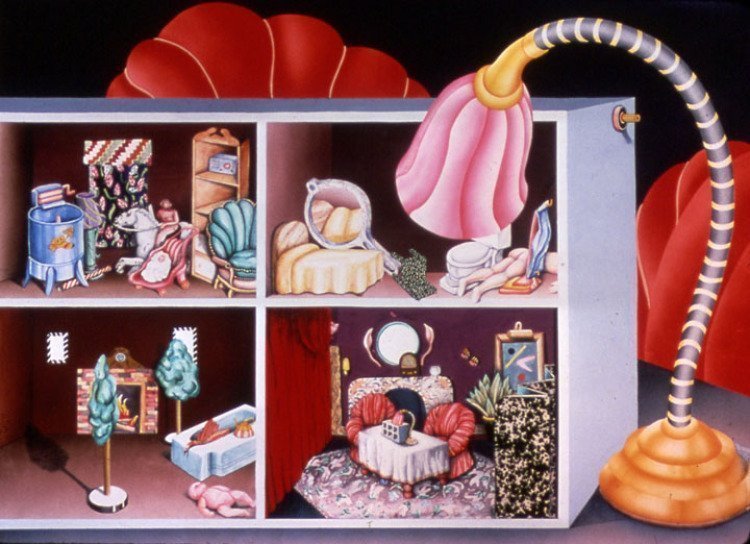 An evening of shorts, puppets and music, with a special performance by Molly Lewis. In coproduction with Bob Baker Marionette Theater, La Collectionneuse will present her second edition of A Strange Soirée, with a whole new roster of mind-bending shorts and mind-bendinger puppets. Don't miss this entertaining night with pearls of cinema and performance, animation by Suzan Pitt and many other surprises in store — to be announced soon. In between films, marionettes will stir to life at the hands of the acclaimed Bob Baker puppeteers, whose incredibly dedicated high-artistry will be on display at their beautiful new location in Highland Park. Once the spell has broken, you will regroup for drinks, discussion, and music. 
Bob Baker Marionette Theater:
4949 York Boulevard, Los Angeles, CA, 90042 –
doors 7:30PM – $15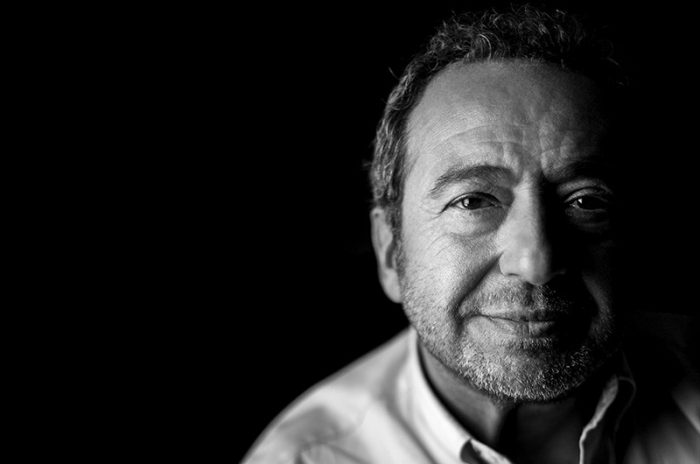 Le Livre de ma Mère (Book of My Mother) is the adaptation of the eponymous memoir by Swiss author Albert Cohen. The one-man stage play recounts Albert Cohen's grief following the death of his mother in Marseille while he was in London to escape the Nazis. Achingly honest, intimate, and moving, the play is a tribute to all mothers. Cohen himself expressed, "I shall not have written in vain if one of you, after reading my hymn of death, is one evening gentler with his mother because of me and my mother." Play in French with English subtitles. 
Théâtre Raymond Kabbaz – 10361 W. Pico Boulevard, Los Angeles – 7:30PM – $30 to $50 

Night of Ideas, a French embassy program, a multi-city participation around the world will converge at NHM, home of First Fridays, for a dynamic all-night program designed to complement and resonate with the 2020 worldwide theme "Being Alive". The emphasis of the program is to celebrate the meaning of being alive and being well as an individual, as a member of a community and as an ecosystem—expressed through talks, films, dance performances, music and interactive discussions around the intersectionality of science, philosophy, art, nature and culture.
Info & program here
5:30pm – 11pm – Natural History Museum of Los Angeles County, 900 Exposition Blvd, Los Angeles, California 90007