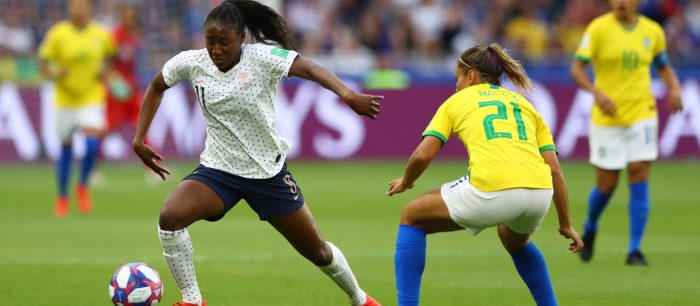 SEMI-FINAL – JULY 2nd and 3rd – 12AM LA TIME  / FINAL – JULY 7th – 12AM LA TIME 
French and American teams are still in for the trophy! Come cheer your favorite one at your local pub: 
LONG BEACH: Legends Sports Bar, 5236 E. Second St.
PASADENA: Lucky Baldwin's Pub, 17 S. Raymond Ave.
LOS FELIZ: 1739 Public House, 1739 N. Vermont Ave.
HERMOSA BEACH: Underground Pub & Grill, 1332 Hermosa Ave. 
DOWNTOWN: Tom's Urban at LA Live – 1011 S Figueroa St.
The games will also be broadcasted on FOX.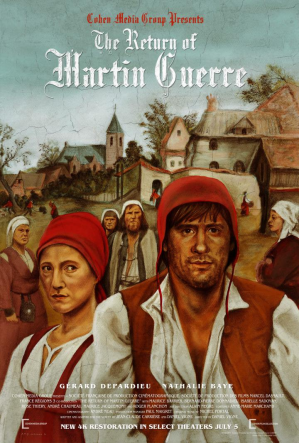 With Gérard Depardieu, Nathalie Baye. 
Years after his family thought he died, Martin Guerre (Gérard Depardieu) returns home from the Hundred Years' War. But is he really Martin Guerre? His wife, Bertrande de Rols (Nathalie Baye), has her doubts, as do some of her fellow villagers. As they become convinced they have an impostor on their hands, a local magistrate charges the man with Martin Guerre's murder.
In French with English subtitles.
Info, tickets and trailer here.
Royal Leammle Theatre – 11523 Santa Monica Blvd 1st floor, Los Angeles, CA 90025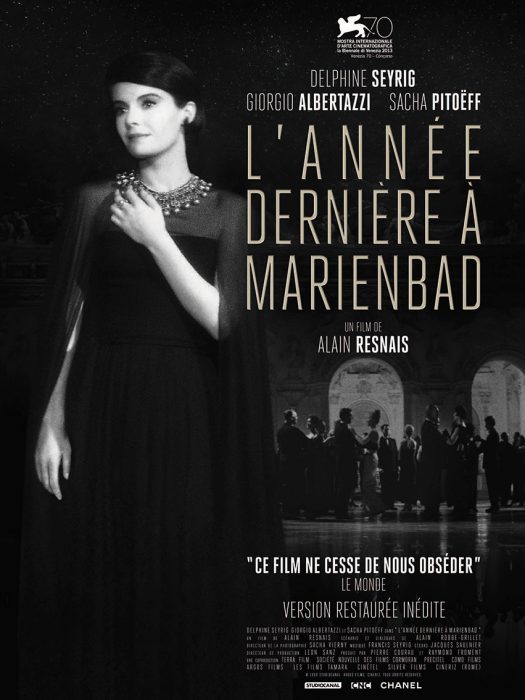 A defining work of the French New Wave but also one of the great, lasting mysteries of modern art. Alain Resnais' epochal Last Year at Marienbad (L'année dernière à Marienbad) has been puzzling appreciative viewers for decades. Written by Alain Robbe-Grillet, this surreal fever dream, or nightmare, gorgeously fuses the past with the present in telling its ambiguous tale of a man and a woman (Giorgio Albertazzi and Delphine Seyrig) who may or may not have met a year ago, perhaps at the very same cathedral-like, mirror-filled château they now find themselves wandering. 
Unforgettable in both its confounding details (gilded ceilings, diabolical parlor games, a loaded gun) and haunting scope, Resnais' investigation into the nature of memory is disturbing, romantic, and maybe even a ghost story.
In French with English subtitles. 
Golden Lion (Venice Film Festival, 1961) / Best Film (French Syndicate of Cinema Critics, 1962)
Info, tickets and trailer here.
Royal Laemmle Theatre, 11523 Santa Monica Blvd 1st floor, Los Angeles, CA 90025
(Also playing at Glendale and Playhouse 7 on the same date.) 
Paris, 1789. The Bastille has been stormed and a breath of liberty blows through the streets of Paris. Françoise, a young washerwoman, and Basile, a drifter without a family or name, discover the unique exhilaration of love and revolution. Together with their friends and the people of the working-class districts of Paris, they begin to realize dreams of emancipation in a newly formed assembly where they witness, with both hopes and doubts, the creation of a new political system. Within their debates and the fury on the streets, lies the fate of their once sacred king and the birth of a republic. 
In French with English subtitles.
Info, tickets and trailer here
Leammle Playhouse 7 – 673 E Colorado Blvd, Pasadena, CA 91101. (Also playing at Town Center 5 and Ahrya Fine Arts on the same date.) 
Presented by La Collectionneuse. Original title: Chronique d'un été. by Jean Rouch and Edgar Morin, (1961)
Simply by interviewing a group of Paris residents in the summer of 1960—beginning with the provocative and eternal question "Are you happy?" and expanding to political issues, including the ongoing Algerian War—Rouch and Morin reveal the hopes and dreams of a wide array of people, from artists to factory workers, from an Italian émigré to an African student. Chronicle of a Summer's penetrative approach gives us a document of a time and place with extraordinary emotional depth.
The fascinating result of a collaboration between filmmaker-anthropologist Jean Rouch and sociologist Edgar Morin, this vanguard work of what Morin termed cinéma- vérité is a brilliantly conceived and realized sociopolitical diagnosis of the early sixties in France. 
In French with English subtitles. 
Trailer and interview of Jean Rouch here. 
8PM – Now Instant Image Hall – 5319 York Blvd, Los Angeles, CA 90042
Presented by La Collectionneuse and the American Cinematheque
Written, directed and scored by Serge Gainsbourg
Two men are driving a refuse truck to a dumpsite and stop for a hamburger. Krassky (Joe Dallesandro), one of the two, strikes an acquaintance with Johnny (Jane Birkin), the girl who works in the restaurant. They swiftly become lovers. However, Krassky is basically a homosexual, and must consummate their lovemaking in a slightly unusual way. His fellow truck-driver, Padovan (Hugues Quester), is also his lover. Padovan is intensely jealous, and attempts to kill Johnny. When Krassky fails to defend her, Johnny berates him, and he and Padovan resume their journey together. 
In French with English subtitles. 
The Egyptian Theatre – 6712 Hollywood Blvd, Los Angeles, CA 9002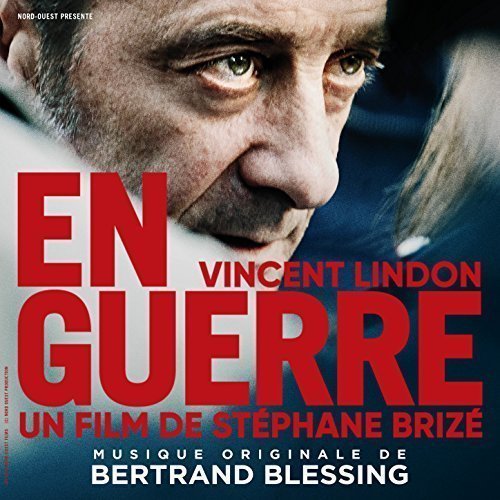 Despite heavy financial sacrifices on the part of their employees and record profits that year, the management of Perrin Industries decides to shut down a factory. The 1100 employees, led by their spokesman Laurent Amédéo, decide to fight this brutal decision, ready to do everything to save their jobs.
In French with English subtitles.
Info, tickets and trailer here.

Royal Leammle Theatre – 11523 Santa Monica Blvd 1st floor, Los Angeles, CA 90025