Let's celebrate Spring together! Come meet the Coucou community at Zebulon, one of our favorite spots in LA. We'll be enjoying drinks and small snacks on the terrasse. Looking forward to seeing you there!
FREE – 7:30PM – 2478 FLETCHER AVENUE, LOS ANGELES, CA 90039
Juliette Binoche and Guillaume Canet reunite with acclaimed director Olivier Assayas (Personal Shopper, Carlos) for this wry, slyly seductive tale of sex, lies, and literature. Set amidst the bohemian intelligentsia of the Parisian publishing world, Non-Fiction traces the romantic and emotional fallout that results when a controversial writer (Vincent Macaigne) begins blurring the line between fact and fiction, using his real-life love affairs—including a passionate fling with an actress (Binoche) who happens to be married to his editor (Canet)—as fodder for his explosive new novel. Balancing dry wit with keen observations on the tensions between art, commerce, and technology, Non-Fiction is a buoyant, breezy delight from a master director at his most effortlessly brilliant.
Tickets on sale from May 7 – See site for showtimes and prices
Royal Laemmle Theatre, 11523 Santa Monica Blvd 1st floor, Los Angeles, CA 90025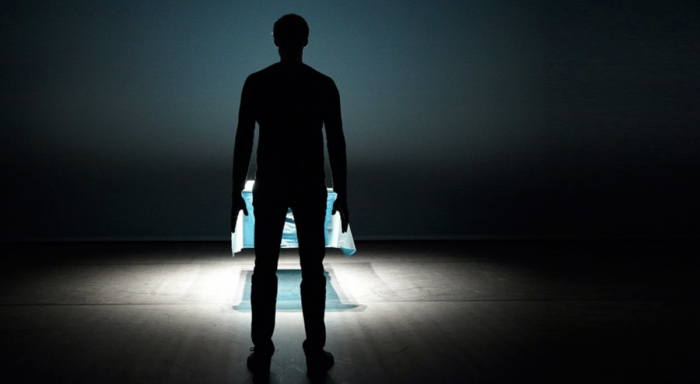 French actor Emmanuel Noblet is performing his adaptation of Maylis de Kerangal's novel Réparer les vivants (The Heart in English). His performance won the 2017 "Molière for Solo Performance" award. The play is a 19-year-old's tragic surfing accident and organ donation to save another's life. Told through the voices of multiple characters, the story explores a complex wave of emotions and ethical questions related to modern medicine. The film is 90 minutes long and will be shown in English with subtitles.
$30 – 7:30PM – Theatre Raymond Kabbaz, 10361 W. Pico Blvd, Los Angeles, CA 90064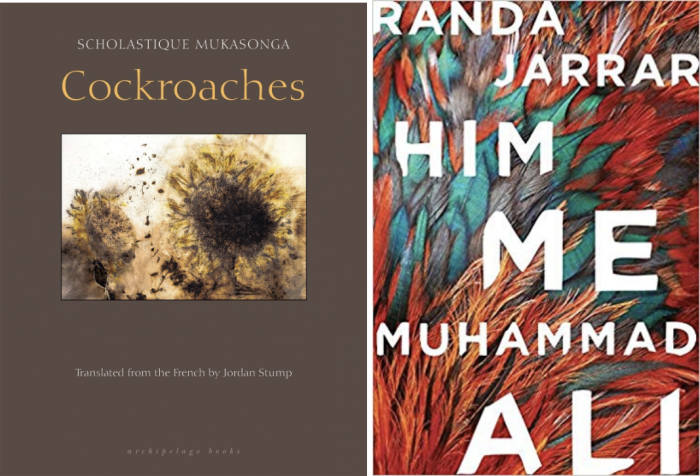 Join authors Scholastique Mukasonga (The Barefoot Woman, Cockroaches) and Randa Jarrar (A Map of Home; Him, Me, Muhammad Ali) in conversation on writing womanhood—the work of mothers and daughters across time and place facing genocide, tradition, and memory. Edwin Hill, Associate Professor of French and Italian and American Studies and Ethnicity at the University of Southern California will moderate the discussion. A book signing will follow with Eso Won Books.
7PM – LAXART 7000 SANTA MONICA BLVD., HOLLYWOOD, CA, 90038
Get ready to dance with DJs Mukta Mohan and Paige Emery as they guide you through a sonic world tour that spans genres, eras, and political movements. Expect to hear Nigerian disco, Turkish pop, French yé yé, Cambodian psych, Bollywood, Guaracha, Bossa nova and more!
Free – 10PM – 1AM – Zebulon, 2478 N Fletcher Drive, Los Angeles, CA 90039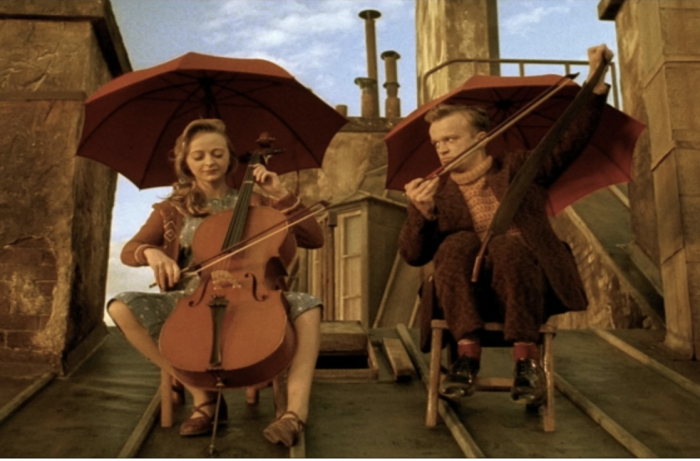 In this cult classic, director Jean-Pierre Jeunet deftly combines horror, sci-fi, and humor.  Clapet (Jean-Claude Dreyfus) is a butcher who owns a run-down apartment building in post-apocalyptic France. The building is in constant need of a handyman because Clapet routinely butchers his tenants and sells their bodies. The latest in the long ling of disposable workers is Louison (Dominique Pinon), a former circus clown desperate for work and lodging. But this time Clapet's plan hits a snag when his young daughter (Marie-Laure Dougnac) falls head over heels for the lovable Louison.
$16 – 9:30PM – Arena Cinelounge Sunset, 6464 Sunset Blvd., Hollywood, CA 90028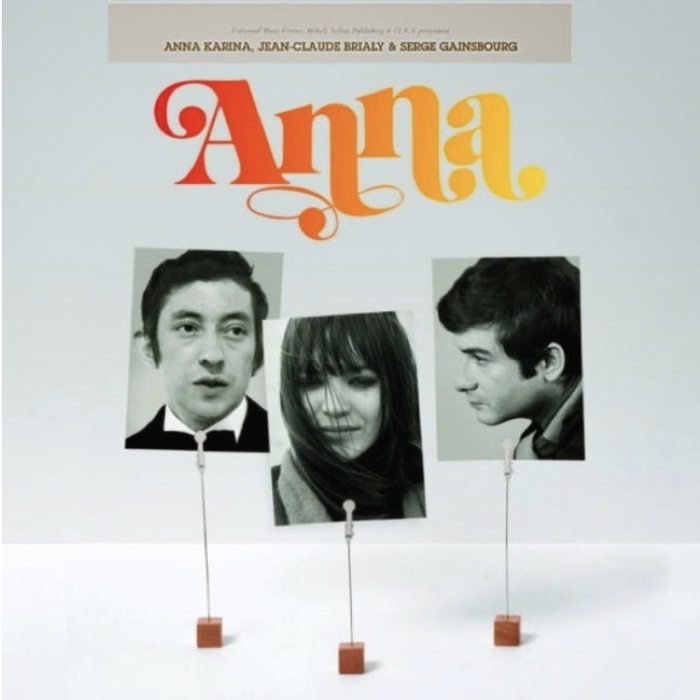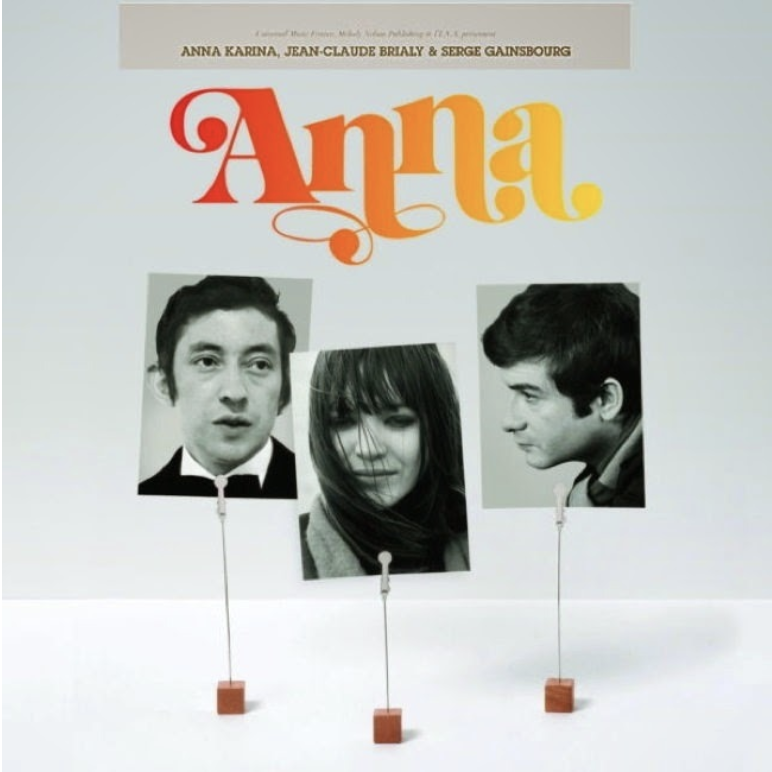 This event features a screening of Pierre Koralnik's Anna, a musical-comedy starring Anna Karina, Serge Gainsbourg (who wrote the soundtrack), Jean-Claude Brialy and Marianne Faithfull. Released in 1967, it was the first color film made for French TV. It's a truly charming and entertaining movie that every Gainsbourg and Anna Karina fan should see! After the film screening you can watch a mix of clips featuring French yé-yé artists including Jane Birkin, Françoise Hardy, and France Gall. The event will end with a set by DJ Décadanse Soirée.
$15-20 – 7:30PM – Dynasty Typewriter at the Hayworth, 2511 Wilshire Blvd, Los Angeles, CA 90057
In Belle Époque Paris, the recently married Dr. Moulineaux tells "one, tiny, little, hardly noticeable lie" to cover an innocent but embarrassing indiscretion. This petit mensonge leads to a series of increasingly convoluted deceptions, misunderstandings, and mistaken identities.
$10-15 – 7:30PM – Theatre Raymond Kabbaz, 10361 W. Pico Blvd, Los Angeles, CA 90064