Le mois de novembre starts with celebrating La Toussaint in France (All Saints' Day, Nov. 1st). During this national holiday, families usually gather together and honor loved ones who passed away by visiting the cemetery and putting flowers on their graves. As daylight savings happened a couple days ago in France (l'heure d'hiver), and schools are off for a week, the rhythm usually slows down a bit there, as we are about to enter the winter. It's time for marrons chauds (roasted chestnuts), picking mushrooms and movie nights. Here is a compilation of French events to feel this rhythm shift on the west coast.
By Cynthia Perinat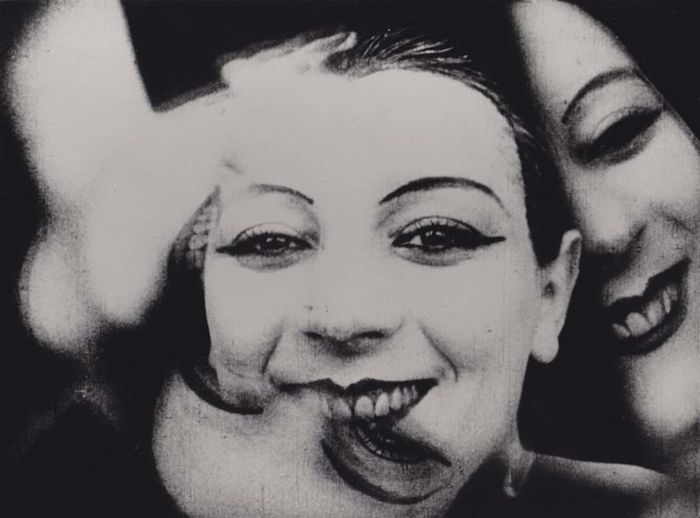 La Collectionneuse presents Les Curiosités, a surrealistic sampling of filmic cuts featuring experimentations in dance, movement, and light. 
Join us November 1–3 for the 2019 Acid-Free Los Angeles Art Book Market. A–F ⅠⅠ provides a platform for 80+ West Coast and international exhibitors presenting new publications and projects alongside film programming by Now Instant Image Hall and La Collectionneuse, an archival exhibition curated by Guadalupe Rosales, and a full schedule of ongoing discursive programming, music, and signings.
SUNDAY NOV 3RD – 11am to 7pm
11AM: ÉTRANGE – Surrealist, strange and dreamy works by Man Ray, Maya Deren and more, to wake up en douceur.
12pm: LA MAGIE DE JEAN COCTEAU – Poetic variations on the Greek myth of Orpheus, featuring motorcycles and mirrors.
2PM: CHORÉGRAPHIES & CINÉMA – Cinema looking choreographed or dance-like, through works by Fernand Léger, Duchamp, Jean Vigo, Clément Cogitore + Bintou Dembélé, and more.
5PM: ANIMATION – Animated curiosities, by Piotr Kamler and Jan Svankmajer, featuring bored and jaded immortals, who have decided to manipulate elements of time, and a being of clay sorting out parts of his body. 
6PM: SCIENCE POÉTIQUE – Films by Jean Painlevé, who scandalized the academy in the '20s when he suggested that an art form as vulgar as cinema could be used to record and convey the wonders of the natural world. Featuring bats and octopi.
11AM – 7PM
Blum & Poe2727 La Cienega Blvd – Los Angeles, CA 90034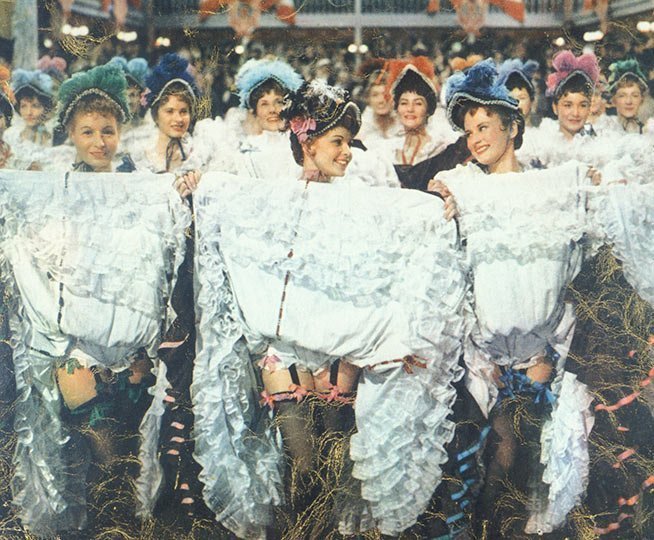 Presented in conjunction with the exhibition By Day & by Night: Paris in the Belle Époque, the Norton Simon Museum presents a series of films that travel back in time and bring this exciting era to life.
French Cancan (1955)
– Directed by Jean Renoir –
Fri, November 1, 5:30–7:15 p.m.
Nineteenth-century Paris is vibrantly presented in Jean Renoir's exhilarating tale of the opening of the world-renowned Moulin Rouge. Jean Gabin plays the wily impresario Danglard, who makes the cancan all the rage while juggling the love of two women—an Egyptian belly dancer and a naive working girl turned cancan star. In French, with English subtitles.
Le Plaisir (1952)
– Directed by Max Ophüls –
Fri, November 8, 5:30–7:10 p.m.
Roving with his dazzlingly mobile camera around the decadent ballrooms, bucolic countryside retreats, urban bordellos and painter's studios of late 19th-century French life, Max Ophüls brings his astonishing visual dexterity and storytelling bravura to this triptych of tales by Guy de Maupassant about the limits of spiritual and physical pleasure. In French, with English subtitles.
Casque d'Or (1952)
– Directed by Jacques Becker –
Fri, November 15, 5:30–7:00 p.m.
Jacques Becker lovingly evokes the belle époque Parisian demimonde in this classic tale of doomed romance. When gangster moll Marie falls for reformed criminal Manda, their passion incites an underworld rivalry that leads inexorably to treachery and tragedy. With poignant, nuanced performances and sensuous black-and-white photography, Casque d'Or is Becker at the height of his cinematic powers—a romantic masterpiece. In French, with English subtitles.
Gigi (1958)
– Directed by Vincente Minnelli –
Fri, November 22, 5:30–7:30 p.m.
Gaston is a restless Parisian playboy who moves from one mistress to another, while also spending time with Gigi, a precocious younger friend learning the ways of high society. The platonic relationship between Gaston and Gigi changes, however, when she matures, but the possibility of something lasting seems unlikely, since he won't commit to one woman. Gigi refuses to be anyone's mistress, however, and Gaston must choose between her and his carefree lifestyle.
Free with Museum admission –
411 W Colorado Blvd, Pasadena, CA 91105
Tournée Film Festival is returning to Los Angeles Pierce College in November 2019 with Le Retour du Heros (Return of the Hero), Le Corbeau (The Raven), Polina, Les Quatre Soeurs (Shoah : Four Sisters), 120 Battements Par Minute (BPM), and Tazzeka. There will be Q&A's following each screening, as well as food tasting sessions!
Opening Day is November 6th, 2019, and begins at 3:00 pm with a Welcome by Juan Carlos Astorga, Dean of Student Engagement, Los Angeles Pierce College and an Introduction by Olivier Ngo, Higher Education and French Language Attaché, Consulat Général of France in Los Angeles.
WEDNESDAY, NOVEMBER 6
3:00 – 5:00 pm : LE RETOUR DU HEROS / RETURN OF THE HERO (2018)
Followed by a Q&A with Prof. Donna Acardo, Department of English & ESL
5:00 – 6:00 pm: French Pastry Tasting (Pascal Pâtisserie et Café) with French songs by Mirayda Levi
6:00 – 8:00 pm: LE CORBEAU / THE RAVEN (1943)
Followed by a Q&A with Prof. Prof. Sheryl Nomelli, Department of History
THURSDAY, NOVEMBER 7
1:00 – 3:00 pm: POLINA (2016)
Followed by a Q&A with Prof. Brian Moe, Department of Dance
WEDNESDAY, NOVEMBER 13
3:00 – 5:00 pm: LES QUATRE SOEURS / SHOAH : FOUR SISTERS (2018)
Followed by a Q&A with Prof. Jennifer Rosenberg & Professor Christine Ersig-Marcus, Department of Communication
5:00-6:00pm : French Pastry Tasting (Pascal Pâtisserie et Café)
6:00 – 8:30pm: 120 BATTEMENTS PAR MINUTE / BPM (2017)
Followed by a Q&A with Beth Benne, Director of Student Health Center & Prof. Curt Duffy, Department of English & ESL
THURSDAY, NOVEMBER 14
6:00 – 7:00pm: Moroccan Food Tasting & Closing Reception with Dr. Alexis Montevirgen, Los Angeles Pierce College President 
7:00 – 9:00pm: TAZZEKA (2018)
Followed by a Q&A with Prof. Fernando Oleas, Department of Modern Languages & Khadija Khamsi, French Club
All films are in French with English subtitles.
Great Hall – Pierce College, 6201 Winnetka Ave, Woodland Hills, CA 91371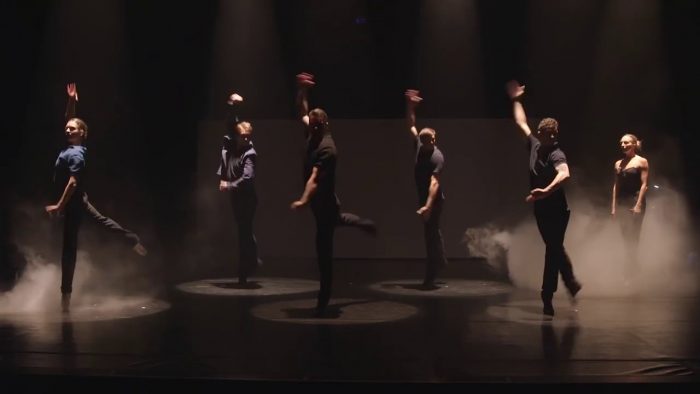 In these somber times, Cas Public summons up the magic of Cinderella. The spectators are invited to witness the magic of the tales of the Brothers Grimm, the operas of Rossini and Prokofiev (refashioned by the composer Martin Tétreault), but also the magic of a hundred lesser-known stories that are secretly passed mouth-to-mouth, ear-to-ear. 
Six dancers swap their dance shoes for glass slippers and immerse us into the fantasy of the fairy tale that we all know. 
Hélène Blackburn's choreography becomes a portal to the emotions. Compassionate yet stern, brittle yet powerful, this new production pays tribute to the qualities of heart and mind which give us the strength to overcome hardship, better ourselves and find fulfillment. Well-versed in the interpretation of the great classics, the company offers a new way of being moved and enchanted by this masterpiece's lyric and poetic power. 
Théâtre Raymond Kabbaz –
10361 W Pico Blvd, Los Angeles, CA 90064
After 15 years working for some of the most influential architects and artists in Paris and Los Angeles, Cyril Lancelin decided to start his own creative studio in 2016. Combining technology and art, he envisions Sculptures and Images bringing the viewer in his digital world, mixing fiction and reality. Using parametric tools, he utilizes a vocabulary of classical shapes and volumetric spaces essential to create unique structures. In his vision, forms are used at the architectural scale to create experiential art.
His work often engages the public in immersive installations, forcing the viewer to question their own relationship toward their built environment.
"FLUTTER's purpose is to bring fine art to everyone. We invite you to participate, experience, interact, and share, in a fun, welcoming environment. We want to promote and encourage enjoyment and connection to others through community and will be announcing several education programs throughout the year" – Chris Dowson, founder of FLUTTER 
FLUTTER EXPERIENCE,
217 South La Brea, Los Angeles, CA 90036 
Chef Kamil in collaboration with Garçons de Café presents « French Bistro Night ». 
A prefix typically French menu including wine, to give you a real taste of French food and culture in the heart of Downtown LA. 
MENU
SALAD OF FRISEE: Radishes, sun dried tomatoes, goat cheese, roasted walnuts, Dijon – citrus vinaigrette
Tradition, Sancerre, Vincent Grall, 2018 (Sauvignon Blanc)
FRENCH POTATO & LEEK SOUP: Chives, herb-croutons
Tradition, Sancerre, Vincent Grall, 2018 (Sauvignon Blanc)
WHITEFISH: Tomato-olive ragout, baby spinach, beluga lentils, fried onions
Chardonnay, Arbois, Frédéric Lornet, 2016 (Chardonnay)
MORSEL OF BEEF: Grilled potatoes, fresh herbs, haricot vert, peppercorn sauce
Poivre et Sol, François Villard, Saint– Joseph, 2014 (Syrah)
CRÈME BRÛLÉE: Lavender syrup, fresh berries
Liquoreux, Sauternes, Cru Godard, 2014 (Semillon)
WINE PAIRING BY SOFIAN KETFI OWNER OF GARÇONS de CAFE
BLU JAM CAFÉ – 541 South Spring Street – Los Angeles, CA 90013