FOOD: SUNDAY JANUARY 6 – GALETTE DES ROIS

To celebrate l'épiphanie on January 6th, buy a French King Cake at one of the best French patisseries in LA: Pitchoun, La Chouquette, Sweet Temptations, Dominique Ansel or Ladurée. Find out everything about the French tradition of the King's Cake here.
You can go to a screening of Louis Malle's bizarre and bewitching film Black Moon Saturday at Zebulon Cafe presented by La Collectionneuse! In the film, beautiful young Lily (Cathryn Harrison) takes refuge in a remote farmhouse, where she becomes embroiled in the surreal domestic life of an extremely unconventional family. It is one of Malle's most experimental films and a cinematic daydream like no other. The film is in French with English subtitles.
Details here.
FREE – 7:30 PM – 2478 N Fletcher Dr, Los Angeles, CA

Le Salon de Musiques, a compendium of Los Angeles' world renowned Chamber Music performers, ninth season takes place in an intimate stage-free environment, eliminating the boundaries between the artists and the audience. The concerts are followed by interactive discussions between the artists and the audience, sharing ideas, concepts and impressions about the music performed, while enjoying French Champagne and a gourmet high-tea buffet catered by Patina.
Details here.
FREE – 4PM to 6PM – Dorothy Chandler Pavilion,
135 N Grand Ave, Los Angeles, CA 90012
Showcasing a wide variety of stories and styles, this screening is a selection of short films chosen from 2019's nominees at the César Awards (French Oscars), Clermont Ferrand Short Film Festival and other selected festivals. Tickets include complimentary wine and cheese tasting at intermission. All films will be projected with English subtitles.
Details here.
$16 – 7:30 PM – 10:00 PM – 10361 W Pico Bvd, Los Angeles, CA 90064
For the first time ever, the Comédie-Française's "Cyrano de Bergerac" is coming to movie theaters in the U.S. for a special one-night event. The Comédie-Française is the most prestigious Parisian theater, and American audiences will get to experience the most emblematic French play. Staged by famous actor and director Denis Podalydès with costumes designed by world-renowned Christian Lacroix, "Cyrano de Bergerac" has been the biggest hit of the Comédie-Française and the most attended play in Paris for the entirety of its 10-year run. You can watch the trailer here.
Details here.
7PM – SEE LINK FOR THEATERS AND PRICES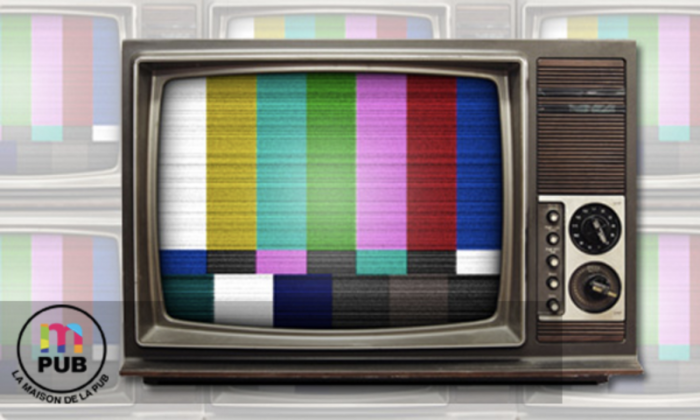 This special screening will showcase a variety of historic and more recent French TV commercials, and be followed by a Q&A with writer-filmmaker and founder of 'La Maison de La Pub" in Paris, Anne Saint Dreux. There will be two 50-minute-long programs with a 15-minute intermission, which will include complimentary wine and a cheese tasting. The ads will be screened without English subtitles.
Details here.
$16 – 7:30 PM – 10361 W Pico Bvd, Los Angeles, CA 90064
ART: SATURDAY, JANUARY 26 – ALGORITHMS, INFRASTRUCTURE, ART AND CURATION IN WEST HOLLYWOOD
Visit the booming city of West Hollywood for one day of presentations by and conversations with local, U.S., and international scholars, artists, activists, and curators. Algorithms, Infrastructure, Art and Curation (AIAC) is a research project that explores aesthetic and political issues related to algorithms and infrastructures in art and curation. French artist and curator Nicolas Maigret, graphic designer based in Paris, Maria Roszkowska, French art writer and curator Aude Launay, along with other artists and curators from France will be speaking at this event.
FREE – 10AM –
Off Campus West Hollywood Library, City Council Chambers, 625 N. San Vicente Boulevard, West Hollywood, CA 90069