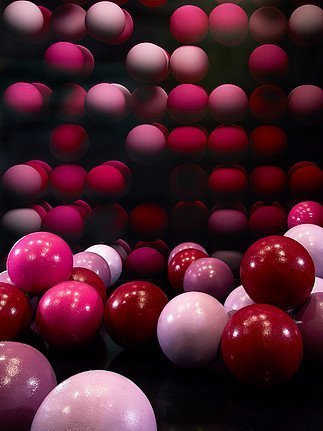 After 15 years working for some of the most influential architects and artists in Paris and Los Angeles, Cyril Lancelin decided to start his own creative studio in 2016. 
Combining technology and art, he envisions Sculptures and Images bringing the viewer in his digital world, mixing fiction and reality.​
Using parametric tools, he utilizes a vocabulary of classical shapes and volumetric spaces essential to create unique structures. In his vision, forms are used at the architectural scale to create experiential art.
His work often engages the public in immersive installations, forcing the viewer to question their own relationship toward their built environment.
"FLUTTER's purpose is to bring fine art to everyone. We invite you to participate, experience, interact, and share, in a fun, welcoming environment. We want to promote and encourage enjoyment and connection to others through community and will be announcing several education programs throughout the year" – Chris Dowson, founder of FLUTTER 
FLUTTER EXPERIENCE,
217 South La Brea, Los Angeles, CA 90036 
DANCE
– Throughout October –
L.A. DANCES
(by LA DANCE PROJECT,
Benjamin Millepied)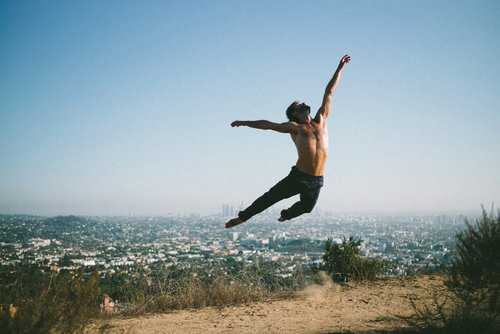 L.A. Dance Project, the Los Angeles-based company of famous French choreographer Benjamin Millepied will be presenting this fall LA Dances, a festival of historical and contemporary dance works.
Dedicated to the city it calls home and its creative collaborators, this festival will feature 10 Los Angeles Premieres (including 6 World Premieres) of works by international choreographers including Kyle Abraham, Shannon Gillen, Madeline Hollander, Charm La'Donna, Bella Lewitzky, Gianna Reisen, Tino Sehgal, Janie Taylor, Emily Mast and Zack Winokur, performed by L.A. Dance Project's world-renowned dance company. The Festival will also feature 2 dances by Benjamin Millepied.
Along with the Festival performances in Los Angeles, select works from L.A. Dances will be presented in Paris at the Théâtre des Champs-Élysées from October 31 – November 3, 2019.
Program A
Untitled: Janie Taylor / Rising Water: Gianna Reisen / Split Step – Emily Mast & Zack Winokur / Chapter Song: Kyle Abraham
$25, 8PM, Oct. 10, 11, 12, 13, 20 and 24
th
/
LADP, 2245 E. Washington Blvd., Los Angeles, California 90021
Program B
Run From Me – Shannon Gillen / Title TBD – Charm La'Donna / Split Step – Emily Mast & Zack Winokur (20min) Kinaesonata – Bella Lewitzky
$25, 8PM, Oct. 3, 4, 5, 6, 16, 17, 18 and 25
th
/
LADP, 2245 E. Washington Blvd., Los Angeles, California 90021
CINEMA
– OCT. 15
th
–
THE SLEEPER BY THE RIVER
(La Dormeuse Duval)
Dominique Pinon (Delicatessen, Amelie, Master Raymond in Outlander series) stars in this quirky, touchingly heartbreaking dramedy based on the award winning novel "The Red Boots" by Franz Bartelt. Directed by Manuel Sanchez (Les Arcandiers) it also stars Pascal Turmo, Marina Tome and Delphine Depardieu. Set in the beautiful French Ardennes it tells the story of love, sex, madness, friendship, the Zen of making French fries and homemade beer. 
In French with English subtitles.
9:30PM
–
Laemmle Glandale,
207 N Maryland Ave, Glendale, CA 91206
CINEMA
– OCT. 16
th
–
PARIS LA BLANCHE 
At the age of 70, Rekia decides to leave her village in Kabylie to go to Paris. All by herself, she travels across the Mediterranean sea to bring Nour, her husband, back home. But her hero, the war veteran, the one that has been providing for his family from abroad for the past 40 years, has become a stranger.
In French with English subtitles.
10 :15PM – Laemmle Glandale,
207 N Maryland Ave, Glendale, CA 91206
"All My Friends Music Festival is bringing you the legendary French touch duo Justice, and their godfather Pedro Winter (aka Busy P) the same night! 
The French duo formed by Gaspard Augé and Xavier de Rosnay, is the band of a generation. When the two friends were still bright students in graphic design, in 2003 they made JUSTICE a place to experiment a hybrid genre between music and image, which blends pop and electronic borders, and showcases the talents of 2 fascinating passionate pop culture craftsmen. They met Pedro Winter who had just founded his label ED BANGER RECORDS, he immediately signs them after listening to "We Are Your Friends" which, with its joyful and vitamin-enriched electro beats combined with exhilarating voices, became the hymn of a generation and one of the most important tracks of the year 2000, celebrating a reconciliation of pop music and the dancefloor.
6PM – ROW DTLA,
777 Alameda St, Los Angeles, CA 90021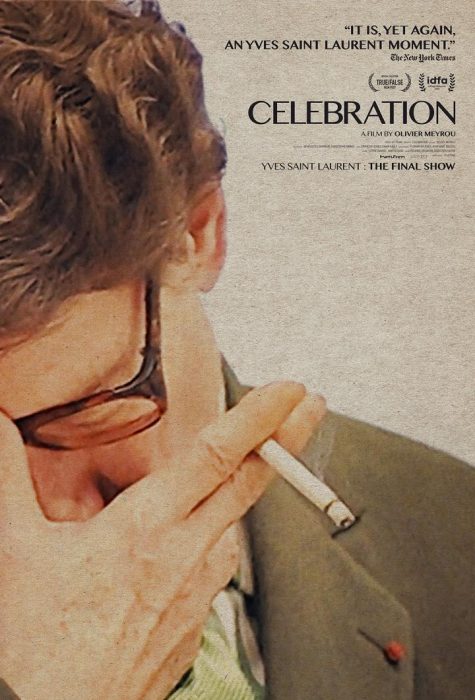 Yves Saint Laurent's final show was suppressed right after its first and only public screening at the 2007 Berlin Film Festival. The film was blocked by YSL's business partner and on-and-off-again lover Pierre Berge, who objected to the couturier's portrayal as frail and not quite all there, and to his own depiction as a behind-the-scenes mastermind. (The dynamic between the two is said to have inspired Paul Thomas Anderson's depiction of Daniel Day-Lewis and Lesley Manville's characters in Phantom Thread.) 

Fortunately, Berge relented in 2015, two years before his death, and thus Celebration is finally available. Director Olivier Meyrou's film presents an opulent and immersive behind-the-scenes look at haute couture designer Yves Saint Laurent's final show and is a priceless addition to our understanding of the man, the myth, la marque, that is Yves Saint Laurent.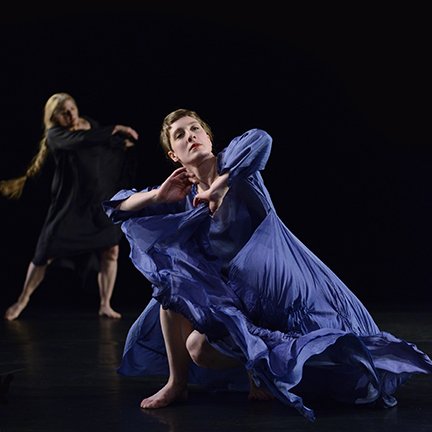 Evolutions offers a new tour concept: a transcendental and transformative adventure for audiences, with the fluidity and distinctiveness associated with Margie Gillis. In each show, Margie will be accompanied by eight Legacy Project dancers. Audiences will be offered an entirely singular experience, depending on the composition of the group performing. Spectators will be transported through a selection of works from Margie's prolific repertoire, both in solos and group dances, interpreted acknowledging the individuality of each dancer's experience. Every show will include new choreographies and a Margie Gillis solo performance.
DIRECTOR'S NOTE : "Tonight you will see commitment and dedication at its most profound.  These dancers work with me to learn the pieces, as well as to understand my creative process, and my philosophy.  Some of them carry the work forward intact; some of them take the work and integrate it into their own creative process. It is a horizontal heritage perhaps, more so than linear.  The point is Love; the point is Transformation and Wisdom; the point is Touching the Source and the Soul of others." 
7:30 PM – Théâtre Raymond Kabbaz, 10361 W. Pico BoulevardLos AngelesUSA