In our recent workshop about American expats who live in France, we received a lot of excellent questions from students. In case you weren't able to attend, we've compiled a list of the most frequently asked questions about moving to France. Below you'll find answers and guides related to housing, searching for a job, applying for a visa, opening a bank account, signing up for healthcare, living in Paris on a budget, and a whole bunch of other tips!
By Sophia Millman
In terms of paperwork, how/where do you recommend I start?

This depends on the sort of job you want, but, in any case, you'll need to find a job and a visa "sponsor" before you can legally move to France. Note that our suggestions below may not be possible at the moment due to Covid–we hope this will change soon!
If you're between ages 18 and 35, consider applying for the French American Chamber of Commerce's (FACC) American Outbound program. Citizens who are currently enrolled in college and/or possess a college degree are eligible. The FACC American Outbound program facilitates the visa application process for qualified young Americans aspiring to work in France and companies interested in hosting them for up to 18 months. They expedite candidates' visas and work authorizations, helping you obtain a work visa for an 18-month "CDD" that allows you to train in France. This is a great first step for getting your foot in the door! 
If you want to teach, you can also apply to The Teaching Assistant Program in France (TAPIF), which offers you the opportunity to work in France for 7 months, teaching English to French students of all ages. TAPIF is a great choice for recent college graduates, but, if you have a master's degree and some teaching experience, consider applying to be a lecteur or maître de langue at a French university instead (the pay is better!). Learn more here. 
Find more information about the different types of long-stay visas

here

. 
Is it very difficult to find an English-speaking job in Paris? 

This is a difficult question to answer because it depends on the type of employment you're looking for and the type of visa you have. If you have a long-stay visa and would like to teach English or work as a nanny, you will have no problem finding a job. There are tons of other English-speaking jobs out there, but you'll have to spend a fair amount of time applying to positions and networking. Many American companies (especially law firms and advertising agencies) have offices in Paris or in other big French cities. You can also look for specific positions at the US Embassy, the OECD, or at UNESCO.
Here's where to begin your search:
The Local

: The Local is Europe's foremost hub for English-language jobs. You can find many English-speaking jobs in Paris, but some may require you to submit a French CV and cover letter even though you'll be working in English.

FUSAC: The "France-USA Contacts" website might look a little old-fashioned, but it's the perfect place to find jobs at bilingual French-American schools and many other American-only positions.
We also recommend setting up your Linkedin page in both French and English and using it to look for work! Here's how to create a secondary language profile.
How do you find healthcare in France? What is having French healthcare like?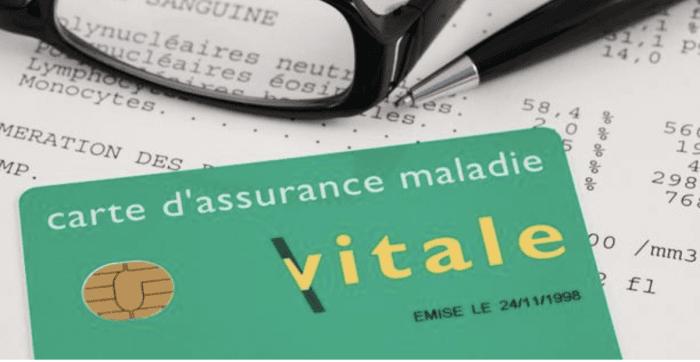 If there's one thing you shouldn't worry about before moving to France, it's healthcare. Like most European countries, France has got you covered when it comes to your santé. France operates a co-payment system for public healthcare, with the majority of medical costs reimbursed by the "secu," that is, the national health insurance that all French residents automatically acquire. The reimbursement varies depending on the service. For example, it's usually around 70% for visiting a doctor, dentist, or specialist. Reimbursement for visiting a French hospital is around 80%. For prescribed medications, it can be up to 100%. 
Here's how using the French healthcare system works:
The first step to acquiring health insurance in France is to either join the

social security system

or visit your local

CPAM

(Caisse Primaire d'Assurance Maladie). Once you get your

carte vitale

(see the green card above), you will hand it over to any doctor you visit. They put it in a machine that looks like a credit card reader and then the money you spend is automatically reimbursed to your bank account.  

The rest of your health insurance is covered by a private company, known as a

mutuelle

. Two famous

mutuelles

are

Allianz Care

and

Cigna Global

. You should check with your employer before signing up for one because most companies automatically propose private health insurance to you. 
Expat Maikka Rustia-Piquemal says: "I wouldn't worry about this so much because France has universal healthcare. An out-of-pocket appointment to a primary provider here is around 20-25€. My medications that usually cost 150 USD monthly are only 4€ here and can get reimbursed through social security (so I'm basically paying something around 50 cents). However if you have a condition, make sure to check if you have the same type of medication and treatment in France."
How much should you budget for expenses (rent, transportation, food, recreation, etc.) per month?

Good news: rent in Paris is, on average, 43.98% lower than in New York! A one-bedroom apartment in the center of Paris is on average €1,221.07 per month. A one-bedroom apartment outside the city center is on average €868.02. Also, groceries, public transport, healthcare and education all cost considerably less in Paris. (You can see the entire breakdown of the cost of living in Paris here.) But wait a second, you're probably asking, what's the catch? Well, French salaries are considerably lower than American ones. This doesn't mean that you can't live as well in Paris (you can!), but you do need to pay attention to your budget. 
Some tips:
Go to cheap markets like Marché Barbès to buy fresh fruit and vegetables for unbeatable prices. 
Is finding an apartment in Paris as big a nightmare as I've heard?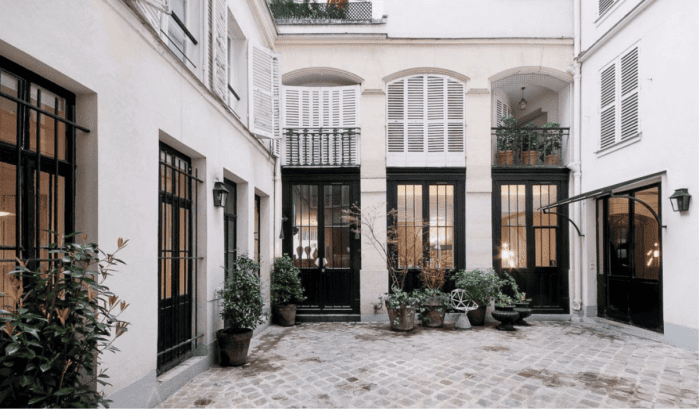 Unfortunately, yes. It is difficult for expats to find apartments in France even if they have jobs. To find an apartment, you'll need a lot of paperwork and proof that you can cover the rent. If you can't get all the paperwork together, which includes work contracts, tax receipts, and bulletins de salaire, some landlords may ask you to pay six months rent up front. However, don't despair, tons of Americans do it every year, and, though it may take a little more time than finding an apartment in NYC, you will eventually find something right for you! 
Here's how to do it:
Check out sites like

www.fusac.fr

,

www.craigslist.fr

and

www.leboincoin.fr

. If you know a few French people or have some French friends, ask them to

parrainer

you on the more exclusive site

www.gensdeconfiance.com

. You can only become a member if three other members back your profile.

If you're in Paris, look at notice-boards at The American Church in Paris and Shakespeare & Co. 

Post a looking-for-housing status on your Facebook page and use your network for apartment leads. Join a few expat Facebook groups:

Americans in France

and

Living in France

are good places to start, or you consider becoming a member of

Americans Helping Americans Abroad

. 

Consider finding a roommate on

www.appartager.fr

. You won't have to worry about having all the right paperwork or French guarantors.
Expat Kate Voegele says: "In terms of housing, we were able to find our apartment on Airbnb and connect with the host outside of the platform in order to negotiate a more reasonable price and a longer stay. It can be tricky doing something like this because it can be a bit risky giving up the security and formality that a platform like Airbnb provides, but in our case we were lucky to be dealing with a fair and honest host who was relatively easy to work with."
Do I need an immigration attorney or can I do all the paperwork myself? How long do you have to wait to get an answer to your visa application?

It often takes up to six months to apply for a visa and finally receive it, so you should begin the process early. Of course, whether or not you hire an immigration lawyer depends on your personal circumstances, but we know plenty of Americans who managed to get a visa without one. If you're working with organizations like the FACC, TAPIF, or if your company is sponsoring you, they will do most of the paperwork for you. If you're applying for a talent visa or another special category, you may need to hire a lawyer. The US Embassy has a lot of very helpful information about visas on its site, including detailed information about the difference between marriage and PACS visas (a question we get asked a lot!). 
What do I need to open a French bank account?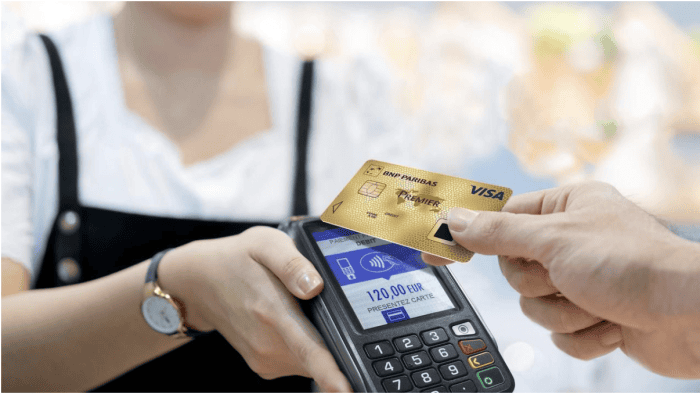 Anyone who is a French resident has a right to open a French bank account, but this doesn't mean it's a simple process. Like every bureaucratic process in France, there is a ton of paperwork!
First of all, you need the following:
Photo ID (passport)

Residence permit

Proof of address: an electricity, gas, water or landline bill, or a declaration that you are being housed free of charge signed by the person providing you with accommodation, together with a copy of one of their bills and their photo ID. Some banks may accept proof of address from the country where you lived previously.

Proof of income: pay slip or tax notice

Three most recent bank statements

Foreign tax identification number
You should receive your account documents within two weeks, but, since the bank has to do a background check on your and get permission from a higher branch, this can sometimes take longer–a month or more! So, make sure you have some backup funds stored in your American bank account. Your French employer may refuse to pay you until you have a direct deposit set up with a French bank. 
You can find all the information you'll need
here
! 
Do you have any insights about life in France with young children?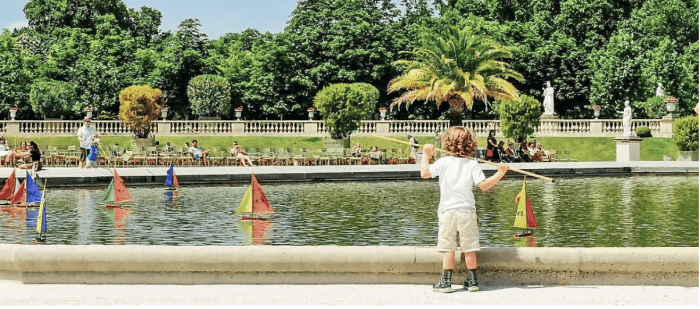 Yes, as a matter of fact we do! Many of our teachers are parents and they raised their children at least partly in France. Check out our article about raising kids in France versus the US here! We also recommend reading Pamela Druckerman's best-selling books about French parenting philosophies. In a nutshell, raising your kids in Paris is pretty ideal: there are tons of gardens (see the Jardin de Luxembourg above!) and public playgrounds around the city, and plenty of kid-friendly museums and cultural sites. 
You'll also be happy to learn that private schools in Paris are much less expensive than ones in New York, and, in general, raising a child in France is less expensive and time-consuming. Check out this expat forum about raising kids in France to read other people's positive opinions. If you'd like to learn more about registering your child in public pre-K, kindergarten or primary school, see this helpful "Welcome to France" page. 
Other questions and helpful information:
How does driving in France work? See

here

.

Do I have to declare and pay taxes in both the US and France? See

here

. 

Is there a timeline or checklist I can refer to so that I don't forget anything before I move? Yes! See

here

.