It's beginning to look a lot like Christmas! Already covered in a white blanket of snow, Minneapolis is getting in the holiday spirit… à la française! Enjoy a beautiful holiday season with marchés de Noël, French bubbles, musicals and more.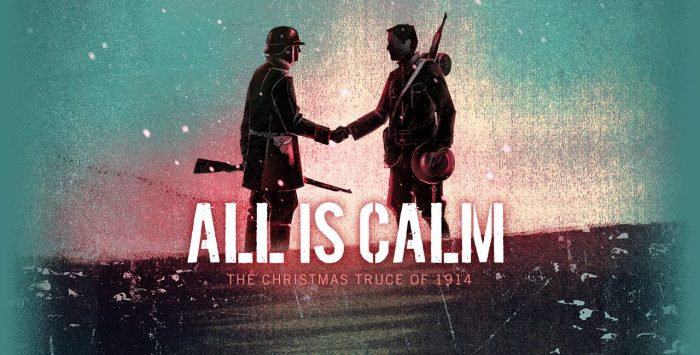 The Western Front, Christmas, 1914. Out of the violence comes a silence, then a song. A German soldier steps into No Man's Land singing "Stille Nacht." Thus begins an extraordinary night of camaraderie, music, peace. A remarkable true story, told in the words and songs of the men who lived it. "A beautiful musical recounting of a World War I cease-fire of gifts, poetry, and melody." — The New York Times
$33,
Theater Latté Da, 345 13th Ave NE, Minneapolis, MN 55413
During this event, Valerie Jardin will be signing her two latest "Chasing Light. Telling Stories" photography books: PARIS and DOGS. Both books will be available for purchase. Or bring your own copy if you already have one! They make a perfect gift for Paris and/or Dog lovers in your life.
Free, 6-9pm, Mpls Photo Center, 1828 Jefferson st NE, Minneapolis, MN 55413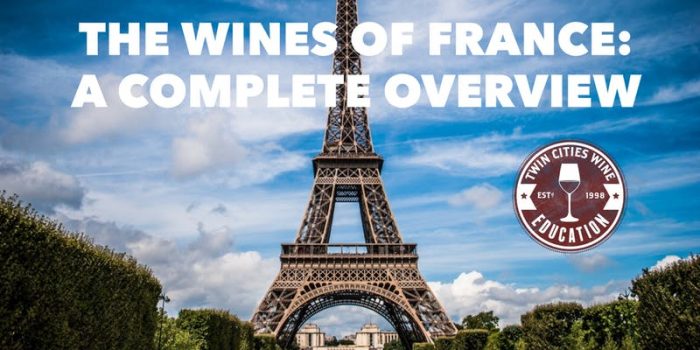 Twin Cities Wine Education presents a comprehensive evening learning about arguably the greatest country for wine in the world. When it comes to the world of wine, there is one country that stands head and shoulders above all in terms of history, reputation, and influence. That country, of course, is France. From the cool hills of Champagne in the north to the sun-scorched plains to the south, the sheer range of wines coming from France can be overwhelming to the wine novice. Add to that the Appellation d'Origine system ("AOC") which names the wines based on geography with little or no indication of grape varieties, and it's no wonder frustrations can run high in the French section of a wine shop. This class will not only demystify French wine for you but will reinforce why France is held up as the standard bearer when it comes to many of the best wines of the world.
$55, 6:30-8:30pm, North Loop Wine & Spirits, 218 North Washington Avenue, Minneapolis, MN 55401
Christmas Markets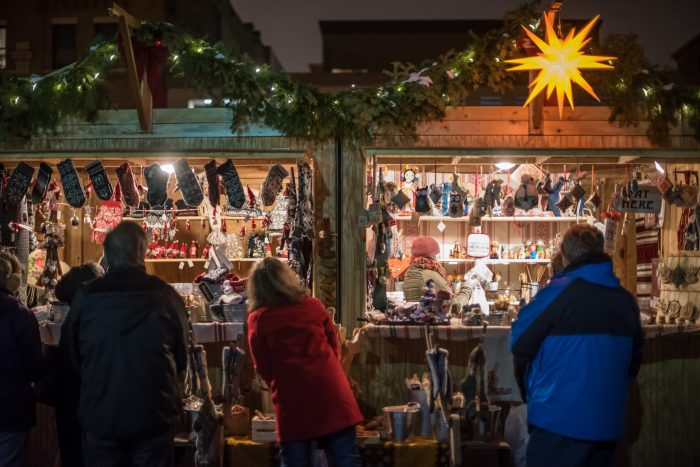 The European Christmas Market in St. Paul will be held at Union Depot outside on the East Plaza over three full weekends starting on December 6. The market is based on the traditional charming and festive open-air Christkindlmarkts that pop up in Germany, Austria, and other countries during the Advent season. Enjoy the holiday season by shopping for unique, handmade holiday gifts and decorations from local vendors, listen to live seasonal music, drink Glühwein (spiced, mulled wine), and taste European-inspired food and delicacies.
Free, December 6-22 during the weekend, Union Depot, 214 4
th
St East, St Paul, MN 55101
The Alliance Française is hosting a holiday pop-up market with vendors who have some connection to France or are French speakers!
Free, 9:30am–12:30pm,
Alliance Française Mpls/St Paul
, 227 Colfax Ave N, Minneapolis, MN 55405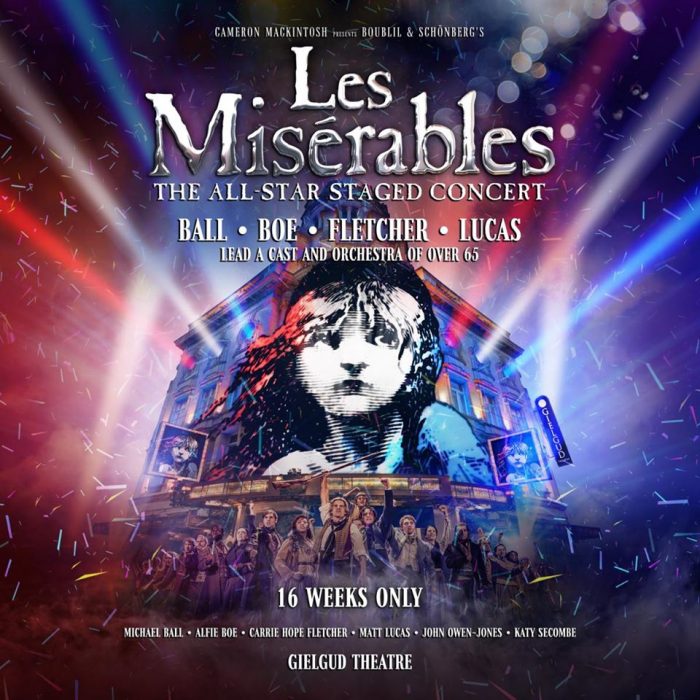 Seen by over 120 million people worldwide, Les Misérables is undisputedly one of the world's most popular musicals. Coinciding with its 35th triumphant year in London's West End, Cameron Mackintosh produced a spectacular sold-out staged concert version at the Gielgud Theatre featuring an all-star cast including Michael Ball, Alfie Boe, Carrie Hope Fletcher, Matt Lucas and John Owen Jones. Now cinema audiences can experience the musical phenomenon which broke box office records and sold out its entire 16-week season. Featuring a cast and orchestra of over 65 and including the songs "I Dreamed A Dream," "Bring Him Home", "One Day More" and "On My Own," this sensational staged concert is not to be missed—an absolute must-see for any fans of musical theatre or event cinema.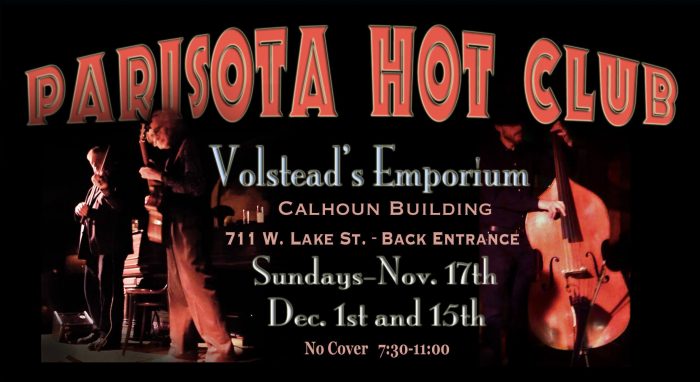 Formed in 2011, the band Parisota is a blend of two locations: Paris (hometown of original PHC violonist and founding member Raphaêl Fraisse) and the band's home base, Minnesota. Inspired by Belgian-born Romani-French jazz guitarist and composer, Django Reinhardt, Parisota will be playing a few shows at Volstead's Emporium this summer. Find your way to the Minneapolis' speakeasy and enjoy Reinhardt and Stéphane Grappelli music (Hot Club, Gypsy Jazz, String Swing, etc…) mixed with '60's Pop tunes and noir style movie themes.
Free, 7:30pm, Volstead's Emporium, 711 W Lake St, Minneapolis, MN 55408
The regional claim to fame for 'les bulles' in France is, of course, le Champagne. However, the hidden sparkling gems produced outside of this prized terroir shouldn't be underestimated! Join Kristin and Baptiste of Small Lot MN to taste, discover and learn about these gems, as well as to dig deeper into the distinct regions within le Champagne. We will taste wines from 4 different families, each producing distinct bottlings from their respective regions of Loire Valley, Burgundy, Côte de Sézanne and Bouzy.
 $30-40, 5:30-7:30pm, Henry & Son, 1220 Glenwood Avenue
,
Minneapolis, MN, 55405