March is "le mois de la Francophonie" and we are getting spoiled with many French-related events for the occasion! Movies, music, theater, opera, travel, food and wine, there is something French for everyone this month! Put your language skills to good use and check the following events out!
Haiti, 1962. A man is brought back from the dead only to be sent to the living hell of the sugarcane fields. In Paris, 55 years later, at a prestigious all-girls boarding school, Melissa, a young Haitian teenager, confesses an old family secret to a group of new friends – never imagining that this strange tale will convince a heartbroken classmate to do the unthinkable.
$5-9.5, St. Anthony Main Theater: 115 SE Main St, Minneapolis, MN 55414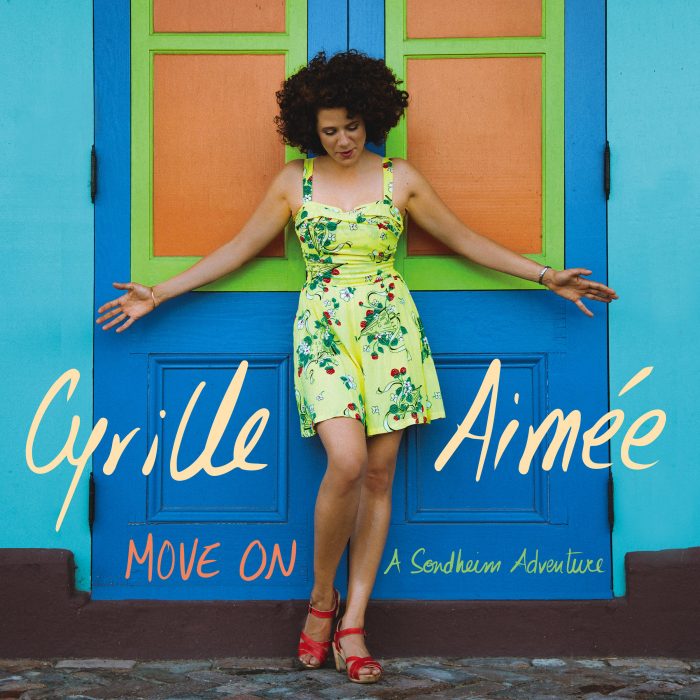 The acclaimed French vocalist ventured from singing on street corners in Europe to dazzling audiences at the world's most prestigious jazz festivals; from sneaking out to sing in gypsy encampments in her native France to acting on Broadway; from braving the notoriously tough audiences at New York's Apollo Theatre to being called a "rising star in the galaxy of jazz singers" by the New York Times.
$32-42, 7pm, Dakota Jazz Club, 1010 Nicollet Mall, Minneapolis, MN 55403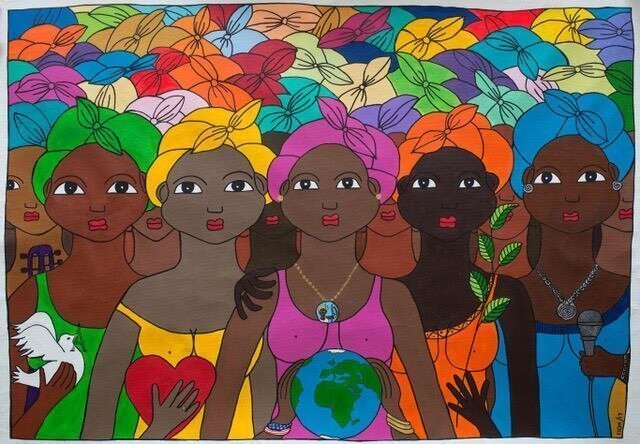 Each March, more than 33 million people around the world celebrate Le Mois de la Francophonie, or the Month of French Speaking. As part of this tradition, the Twin Cities' French cultural center Alliance Française Mpls/St Paul will showcase the francophone of Cameroun through a series of events.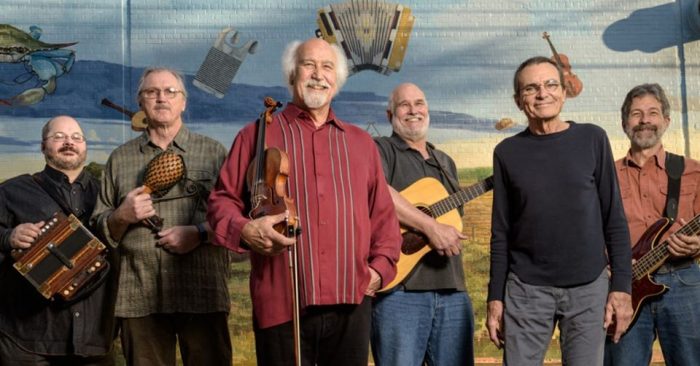 For the past 40 years, BeauSoleil avec Michael Doucet has been making some of the most potent and popular Cajun music on the planet. Born out of the rich Acadian ancestry of its members, and created and driven by bandleader Michael Doucet's spellbinding fiddle playing and soulful vocals, BeauSoleil – a multiple Grammy award winning group whose distinct American roots music has thrilled and fascinated audiences around the globe – are notorious for bringing even the most staid audience to its feet.
$35-40, 7 pm, Dakota Jazz Club, 1010 Nicollet Mall, Minneapolis, MN 55403
James McAvoy (X-Men, Atonement) returns to the stage in an inventive new adaptation of Cyrano de Bergerac, broadcast live to cinemas from the London's West End. The world's finest stage performances from London's National Theatre and the Royal Shakespeare Company in Stratford-Upon-Avon shown on-screen at the St. Anthony Main Theatre. Fierce with a pen and notorious in combat, Cyrano almost has it all – if only he could win the heart of his true love Roxane. There's just one big problem: he has a nose as huge as his heart. Will a society engulfed by narcissism get the better of Cyrano – or can his mastery of language set Roxane's world alight?
$10-20, March 9 / 11 / 14, St. Anthony Main Theater: 115 SE Main St, Minneapolis, MN 55414

This passionate, timeless, and indelible story of love among young artists in Paris, can stake its claim as the world's most popular opera. Theater Latté Da brings Peter Rothstein's innovative, award-winning staging to the intimate Ritz Theater. Lyrical and touchingly beautiful, La Bohème is the definitive depiction of the joys and sorrows of love and loss, and a celebration of art in the face of adversity. Sung in Italian with English subtitles.
From $33, Theater Latté Da345 13th Ave NE, Minneapolis, MN 55413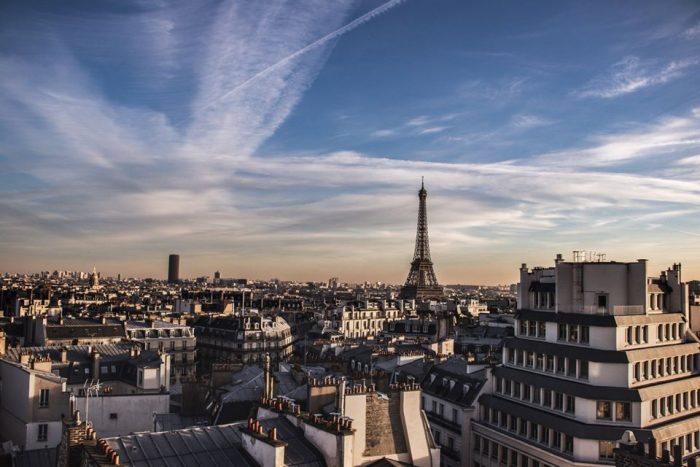 Come discover Paris beyond the Eiffel Tower and the Louvre. Lane Rosenthal, founder and owner of Paris Off Script, will share the hidden magic of her favorite city, Paris. As a self-described "Paris whisperer," and drawing from the idea of what separates travel from tourism, Lane will share her unique approach to Paris. Whether you have been to the City of Light many times, or never, there are stories to discover, secrets that Paris holds close. Lane, just back from a month in Paris, will be here to share her impressions and some of those secrets.
$20, 6-8pm, Coucou Minneapolis, 1306 4th st NE, Minneapolis, MN 55413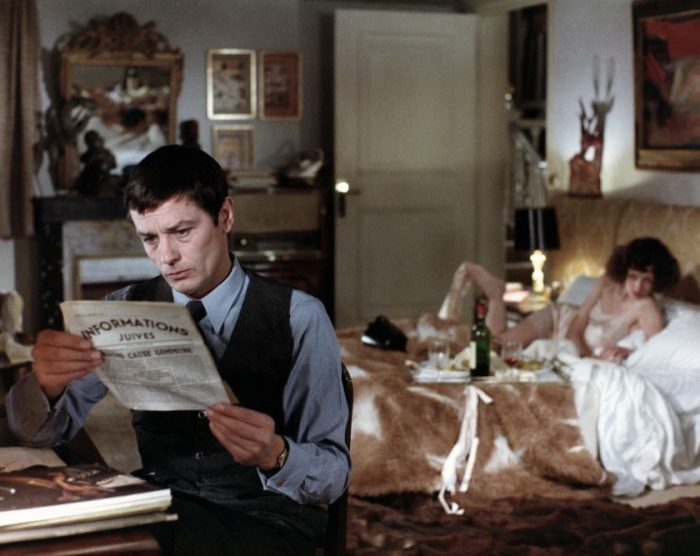 Art dealer Robert Klein (Delon) pursues a lavish lifestyle while taking advantage of Jews who are fleeing Nazi-occupied Paris—until a Jewish newspaper arrives at his door, linking him with a mysterious doppelganger. 1976, French with English subtitles. 
Showtimes and tickets here
 $8, March 13 – 15, Trylon Cinema: 2820 E 33rd St Minneapolis, MN 55406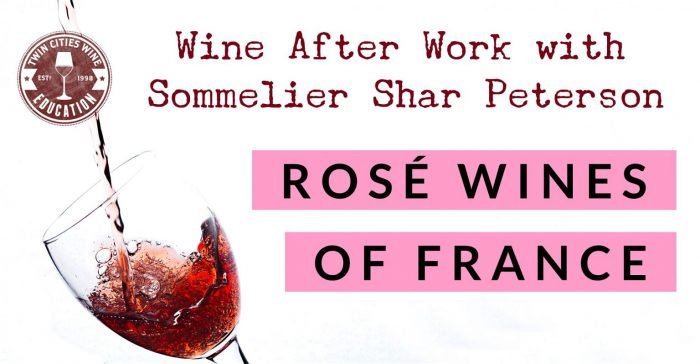 Learn the ins and outs of the wines of the rosé wines of France while tasting some amazing selections, diving deep with maps, and learning from Certified Sommelier and Wine Educator Shar Peterson. She'll cover the key grape varieties, the geography, the culture, how to get the most bang for your buck, and much more. From the beautiful hills of Provence to the sturdy gems of the Loire Valley and everywhere in-between, it's little wonder that France is held to the highest regard when it comes to serious and delicious dry pink wines. We'll cover the rosé geography of the whole country, overview the winemaking process for rosé, and much more. A great time is guaranteed.
$40, 5:30-6:30pm, Black Dog Cafe : 308 E Prince St, Saint Paul, MN 55102
A vibrant performer and gifted musician, Gaëlle Wondje is known for her unique style, which blends the traditional Cameroonian sounds of makossa and bikutsi with bluesy ballads, jazz, and Afro Pop music. Just as with the merging of musical genres, Gaëlle will sing in French, English, and Beti languages. Throughout the concert, Gaëlle will engage the audience in a conversation that will explore the different styles of Cameroonian music and the inspirations that lead her to develop a musical style that is at once both traditional, and so exceptionally unique.
$15-20, 7pm Doors/8pm Show, Cedar Cultural Center, 416 Cedar Ave, Minneapolis, MN 55454
In this classic cooking class fit for any Francophile, you will cook and taste your way through the French countryside. Chef Sheryl will guide you through the hands-on cooking experience while providing instruction and stories of the beautiful French countryside that inspired the menu. Menu: Coquilles Saint-Jacques; Winter Salad with Beets and Apples; Marseille-Style Shrimp; Apple Calvados Tart.
$80, 6-8:30pm, Cooks of Crocus Hill, 324 Main St S, Stillwater, MN 55082
Save the Date for these upcoming events:
Coucou Event: April 2, Book Club at Coucou Minneapolis
Coucou Minneapolis is launching its first book club in April. This is a book club for all levels of French, in the sense that the books that we will pick are written in English, making it more accessible for everyone. However, all books will either be about French culture or history, or written by Francophone authors and translated in English. The idea behind this book club is for everyone to be able to participate, no matter your level, and learn more about the French language and culture. 
Note that the discussion will be in English and also in French, in an effort to learn new vocabulary related to literature and France. 
This book club will be led by Coucou's new intern, Cassidy, and will meet the first Thursday of each month, 5:30-6:30pm. Bring a snack and drink to share and RSVP by emailing minneapolis@coucoufrenchclasses.com
April's book is:
The Little Paris Bookshop
by Nina George
Following a very successful release in France, L'Impératrice's debut album « Matahari » arrives worldwide in 2019 with all the pomp and circumstance of a coronation. "Impératrice" is French for "Empress", and if their moniker is the most difficult thing to grasp for anglophones, then musically there's nothing that doesn't translate. The Parisians draw from a range of genres, from '70s space disco to downtempo '90s synth pop, taking in French film composers like François de Roubaix and Michel Legrand along the way. Matahari is a glittering, cinematic summation of six years hard work that draws on some of the finest found sounds and forgotten sonic fandangos hiding in crates across the land, all given L'Impératrice's own inimitable 21st century twist. 
$17-30, Doors 8pm / Show 9pm, Fine Line, 318 1st Ave N, Minneapolis, MN 55401