C'est la rentrée! It is time to go back to school! Have you signed up for a class yet? Not sure which level is best for you? Stop by our Open House and learn more about Coucou! And make sure to check out all the Francophone events happening this month in the Twin Cities for a chance to practice your French outside of the classroom.
Coucou Minneapolis has a new home and we can't wait to show it to you! Join us on Saturday, September 7th for "une journée portes ouvertes" (Open House) where you will discover our beautiful new space in the heart of the Northeast Minneapolis Arts District. Coming this fall, you will find Coucou Minneapolis at the PNA Building, on the corner of 13th Ave and 4th st. NE. Built in 1900, the iconic building was owned by the Polish National Alliance for just over 100 years. We are very excited to be moving to this NE landmark and to keep bringing a French touch to the vibrant community of Northeast Minneapolis. Stop by between 1 and 6pm to learn more about our French language school. Sample one of our classes or simply come and chat with us "en français" around a glass of wine. All are welcome!
More details here. 
Free, 1-6pm,
Coucou Minneapolis, 1306 4
th
st NE, Minneapolis, MN 55413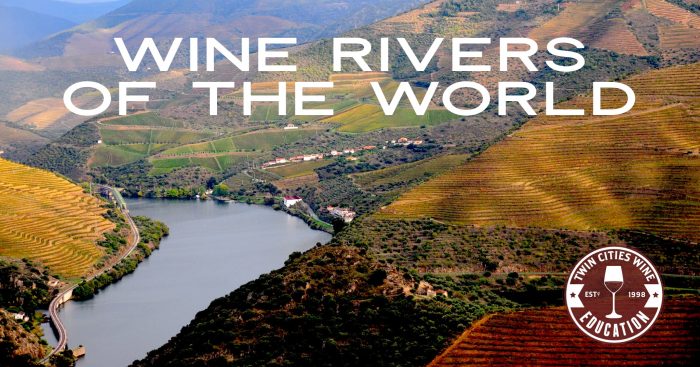 Twin Cities Wine Education is proud to present a new series of classes focusing on the great wine rivers of the world. This particular class will feature two river systems. The first will be the Loire, the longest river in France, which transverses the country and makes a mind-boggling range of wines from sparkling to dessert, white and red. We'll detail all the sub-regions as we make the journey from the Massif Central mountains to the Atlantic Ocean. The second half is split between France and Germany as we explore the Rhine River, which includes the stunning wines of Alsace. Extensive maps, great wines, and deep info will make this an unforgettable class. 
Tickets here.
$60, 6:30 – 8:30pm,

North Loop Wine and Spirits
,
218 Washington Avenue N., Minneapolis, MN 55401 
Mon Dieu, this is going to be delicious! Relax and join Chef Van for a beefy, bacony, creamy, dreamy Francophile evening at the steakhouse. We promise you won't be disappointed!
Menu: Steak au Poivre (steak with peppercorn sauce); Frisee aux Lardons (curly endive salad with Roquefort and bacon); Haricots Verts with Shallots (French green beans); Profiteroles (cream puffs with ice cream and chocolate sauce).
Make sure to visit their website for other French cooking classes at their Minneapolis and Stillwater locations. 
Tickets here.
$75, 6 – 8:30pm,
77 Grand Avenue
,
St. Paul, MN 55105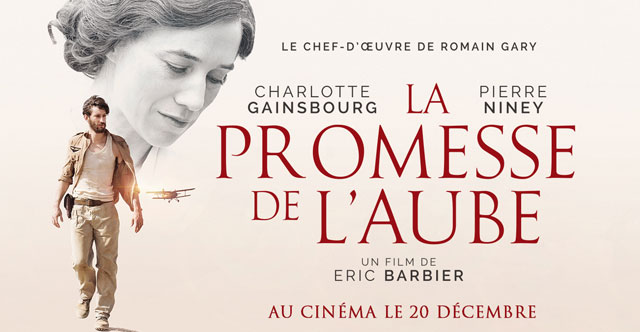 The Twin Cities Jewish Film Festival presents the best feature films, documentaries & shorts from around the world on themes of Jewish culture & identity. This year, two French movies will be screening: Promise at Dawn (with Charlotte Gainsbourg), the film adaptation of Romain Garys best-selling autobiographical novel, and the comedy/drama My Polish Honeymoon.
Watch Promise at Dawn trailer here. / Watch My Polish Honeymoon trailer here.
More information here.
$12, See website for showtimes,
St Paul Jewish Community Center,
1375 St Paul Ave
.
St Paul, MN 55116
Polo & Pan was born in 2012 after Polocorp and Peter Pan crossed paths in Paris. Paul Armand-Delille (Polo) and Alexandre Grynszpan (Peter Pan) would often meet behind the decks, both residents DJs at the famous Parisian club Le Baron, and both strong believers in building musical bridges between genres and achieving damn good edits. Immediately praised by the close circle of DJ fans of electro and disco, the duo is now wanted everywhere: Die Nacht, le Baron, the Opera Garnier and the Nüba in Paris, Villa Schweppes in Cannes, Calvi beaches, clubs in Beirut, Tropico festival in Acapulco, the Clap Ferret festival, among other venues and events. 
Tickets here.
$20 advance/ $25 day of show, 7:30pm,
First Avenue, 701 First Avenue N., Minneapolis, MN 55403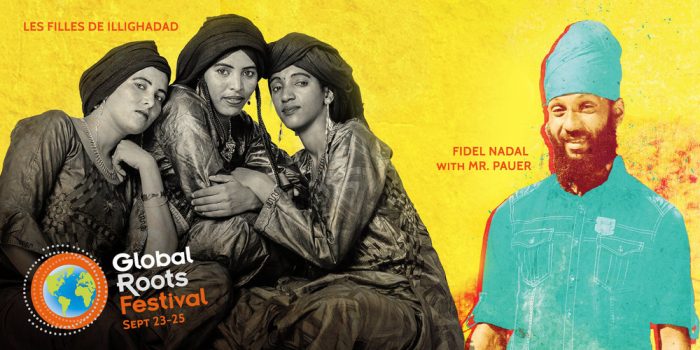 Mark your calendars for the 11th Annual Global Roots Festival on September 23-25, 2019! This year's lineup features an eclectic roster of international artists on The Cedar's mainstage, including francophone artists Les Filles De Illighadad (an hypnotic women-led Tuareg blues band) and the Chadian-French Canadian Afrofuturist electro-fusion DJ AfroTroniX. The goal of the festival is to provide Minnesotans the opportunity to hear live music rooted in traditions from around the world and to educate audiences about cultural difference in our increasingly diverse state.
More information here.
Free, 7:30pm,
Cedar Cultural Center, 416 Cedar Avenue S, Minneapolis, MN 55454