Unfortunately, there's really nothing of interest happening in the city this month… Poisson d'avril! Okay, that wasn't the best April Fool's joke, but the French like to play as many pranks on April 1st as we do in the US. What are some of the best poissons d'avril? In 2016, the Paris Metro hilariously renamed métro stations and in 2017 they got even more elaborate, adding extra text to station names to create jeux de mots (puns).
See our list of fun French events taking place around town in April below!
From March 31 to September 2, 2019, MoMA PS1 is presenting the first solo museum exhibition in the United States of the work of Lebanese artist Simone Fattal. This retrospective will bring together a selection of over 100 abstract and figurative ceramic sculptures, paintings and collages created over the last 40 years. Simone Fattal currently lives in Paris and has had recent exhibitions at the Musée Yves Saint Laurent Marrakech (2018), the Rochechouart Departmental Museum of Contemporary Art (2017) and the Sharjah Art Foundation (2016).
Details here.
$25 – 12-6PM (Closed Tuesdays and Wednesdays) – 22-25 Jackson Avenue, Long Island City, NY 11101
One of the few filmmakers who can credibly lay claim to the title of World's Greatest Living Director, Claire Denis creates films that speak as much through words as they do through movement, rhythm, and texture. Profound and empathetic studies of the ravages of colonialism and the mysteries of love and desire, her films are not so much watched as experienced in a head-rush of sound and image. In anticipation of her first English language feature, High Life, BAM is presenting the largest US retrospective ever of this singular cinematic mood-maker.
Details here.
See site for showtimes and prices – Peter Jay Sharp Building, BAM Rose Cinemas, 30 Lafayette Ave, Brooklyn, NY 11217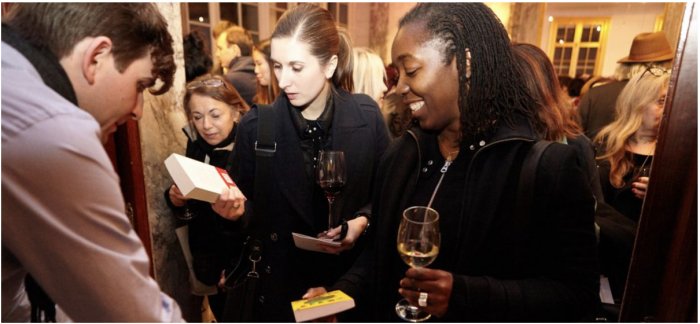 Join the staff at Albertine for an evening of literary discovery as they reveal the five nominated titles of the Albertine Prize 2019! Embark on a journey through the Payne Whitney Mansion where actors, stationed throughout the first three floors of the Gilded Age Townhouse, will read excerpts from the selected books. A cocktail reception will conclude the evening.
RSVP & Details here.
Free and open to the public (RSVP required) – 6:30PM – ALBERTINE, 972 FIFTH AVENUE,
NEW YORK, UNITED STATES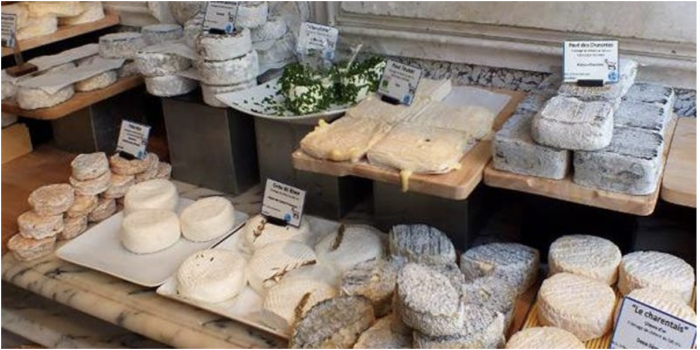 Chelsea Market is holding a wine and cheese pairing class on Saturday, April 6th. In this class you'll explore the different wine growing regions of France and match them with exceptional French cheeses.
Details here.
$45 – 2:00-3:30PM – 410 W. 16th Street, New York, NY 10011

Don't miss the British-French actress and singer, daughter of Jane Birkin and Serge Gainsbourg, performing in Brooklyn! Charlotte Gainsbourg will speak about and perform from her latest album, Rest. Acclaimed by the international press, the album was voted one of 2017's best by Pitchfork, The Guardian, The Independent, and Les Inrockuptibles.
Details and tickets here.
$45 – 8:00PM (doors open at 7) –  319 Frost Street, Brooklyn, NY 11222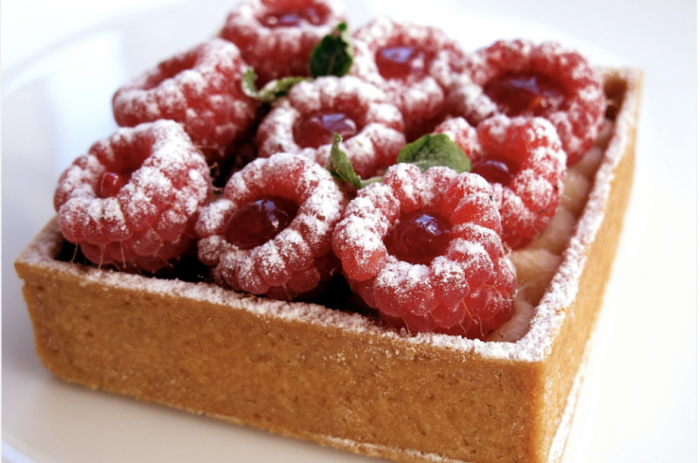 In January 2014, Chef Simon launched Atelier Sucré, a culinary company focused on catering and teaching the fine art of French pastry making through classes and workshops. In this tart workshop you'll learn about dough techniques, how to make light custard cream, and all about the differences between lemon, chocolate, and berry tarts. You'll also leave with 2 whole tarts and half a dozen madeleines!
Details here.
$90 – 5 – 7:30PM – 451B East 116 Street, New York, NY, United States
FIAF CinéSalon is celebrating French actress Isabelle Huppert, who has starred in more than 120 films, garnering a record 16 César nominations and an Academy Award for Best Actress. From The Lacemaker (1977), which launched Huppert's international reputation, to Mrs. Hyde (2017), the series brings together ten key films, marking highlights from Huppert's career.
Details here.
See site for showtimes and prices – FIAF, Florence Gould Hall, 55 East 59th Street,
New York, NY 10022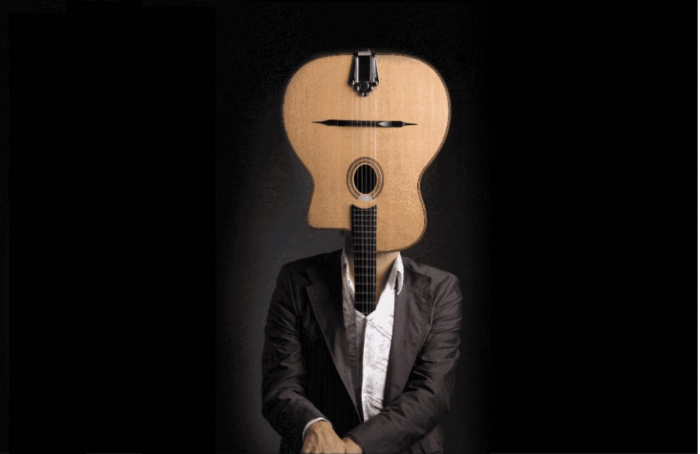 French guitarist Stephane Wrembel and guests will celebrate the music of Django Reinhardt. Now in its 12th edition, the festival celebrates the constant evolution of Gypsy Jazz.
The concert's repertoire follows the Django canon and veers into re-interpretation, improvisation and interplay between musicians from various backgrounds. This year, Wrembel is bringing a world-class French team to the US: Raphael Fays, Serge Krief, David Gastines, Samy Duassat, Ezeckiel Krief, and Lior Krief.
Details here.
Prices vary – 8PM – The Town Hall, 123 W 43rd St New York, NY 10036