June is one of the most beautiful months in France. Provence's lavender fields are in bloom, Parisians are out having drinks en terrasse, and you can find perfectly ripe fruits rouges (strawberries, raspberries, cherries) at any market. But New York City also isn't half-bad in June: the rainy months are over and the weather is warm, but not yet overly humid. This month you can engage with French culture while you're outside enjoying the city's sights. You can stroll on the High Line while admiring French art, watch a movie in French on the Brooklyn Green, or dance the night away at the Fête de la Musique in Central Park! Want to know what other exciting French events are happening in the city this June? Read through our list!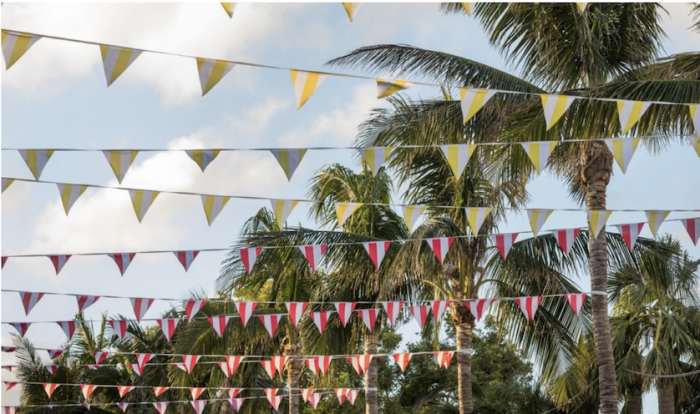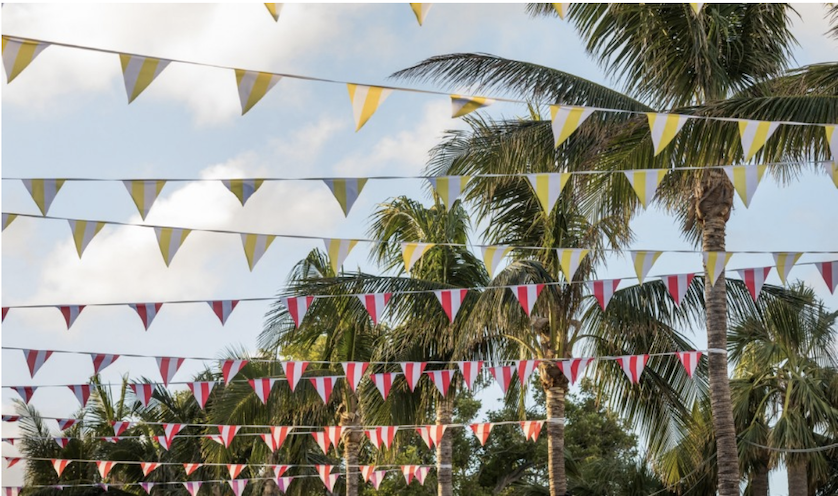 En Plein Air, inspired by the unique site of the High Line, examines and expands the tradition of outdoor painting. The title refers to the mid-19th century practice of en plein air painting (French for "in the open air"). The exhibition is on view along the length of the High Line until next March, but you should check it out now while the weather's beautiful! It brings together work by eight artists, including famous French artist Daniel Buren. Buren has installed hundreds of striped flags organized in 16 sections that crisscross the Western Rail Yards.
Free – Various Locations on the High Line New York, NY 10011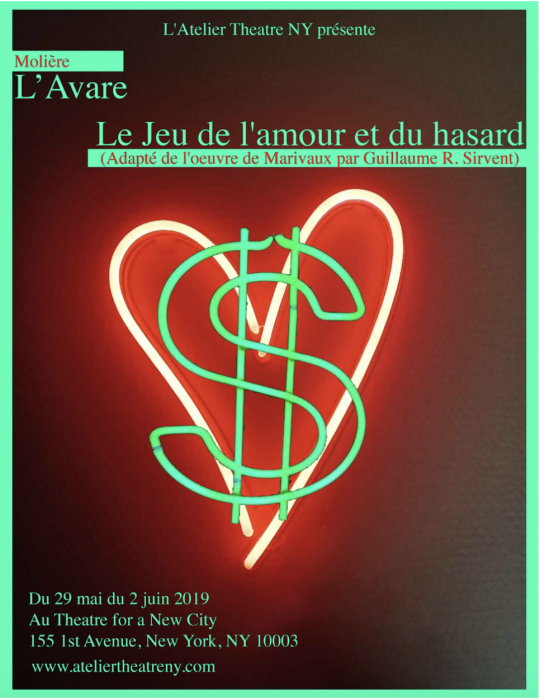 Founded in 2013, L'Atelier Theatre provides drama classes in French to adults in New York. Every June, these acting students perform in a state of the art theater and present a festival of French plays. This year, you can see Molière's L'Avare and Marivaux's masterpiece Le Jeu de l'amour et du hasard. You can also watch improv shows and selected scenes from contemporary plays. All shows in French with English hypertitles.
$22 / $15 (students) – 3pm – Theatre for a New City, 155 1st Avenue, New York, NY 10003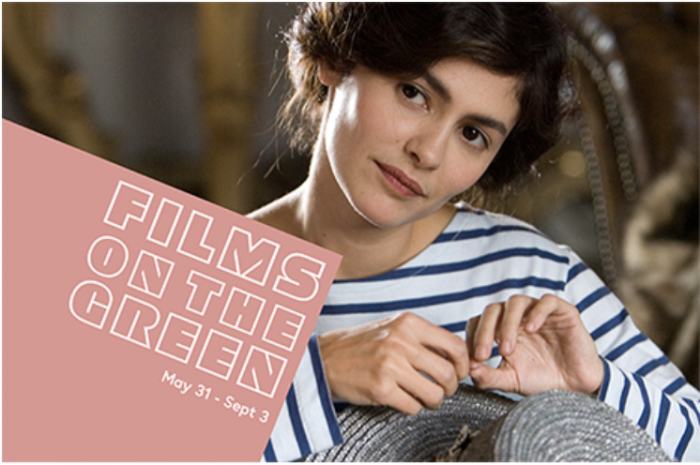 The 2019 Films on the Green lineup focuses on female directors in French and Francophone cinema through a selection of 13 movies. This 12th edition pays tribute to "Women Behind the Camera" in honor of Agnès Varda, feminist filmmaker and pioneer of the French New Wave, who passed away earlier this year. This month you can see Where Do We Go Now?, In Safe Hands, Peppermint Soda and Mustang.
Free – 8:30pm – Transmitter Park, 2 Greenpoint Ave Brooklyn NY

French pianist Jean-Michel Pilc is performing his 2011 album Essential for the European Sounds Series. He will intimately capture an exceptional series of improvisations on both brand-new and classic themes. In addition to this solo release, Pilc will also play a recording by his original trio – François Moutin on bass and Ari Hoenig on drums – that was met by critical acclaim for their 2002 release, Welcome Home.
$39.50 – 8pm & 10pm (doors @ 6pm & 9:45pm) – Blue Note, 131 W. 3rd St New York, NY 10012
Author, illustrator and journalist Emma Jacobs is based in Montreal. As a reporter, she has contributed from around the world to radio and print outlets including NPR and The Washington Post. She's celebrating the release of her first book The Little(r) Museums of Paris, an illustrated guide to the city's hidden gems. Join her and other francophiles for a discussion about Paris to discover the city's best kept-secrets, from artists' studios to scientific museums. Event in English.
Free – 4pm – ALBERTINE, 972 FIFTH AVENUE NEW YORK, UNITED STATES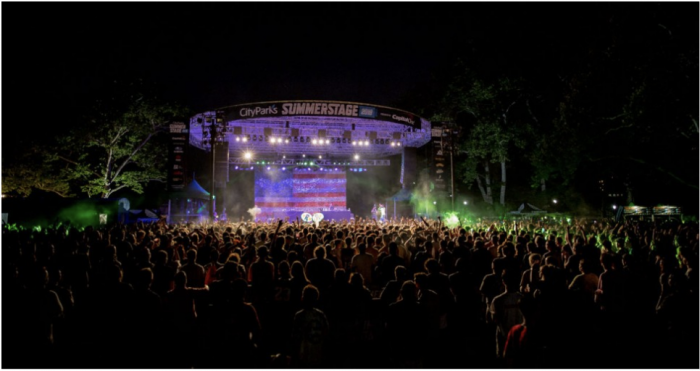 For la Fête de la Musique ("Music Day"), a summer-solstice celebration first held in Paris in 1982, two pioneering French groups are performing at SummerStage. Zdar will represent the electronic duo Cassius, who first started working together in 1988, producing albums for the iconic French rapper MC Solaar and doing remixes for the likes of Neneh Cherry, Björk, Daft Punk, Air and Depeche Mode. They're joined by Les Negresses Vertes, who mix Latin, rai, and folk styles with a punk sensibility to make unique dance music. This annual concert will end France Rocks' Summer Fest, the largest festival of French music in the US. The Summer Fest includes over 30 concerts across more than 25 venues in NYC. Check out their site to learn more about each performance!
Free – 6pm – 10pm (Doors open 5pm) – SummerStage, Central Park, Rumsey Playfield, Manhattan, 10021