Le mois de septembre, the calling card of autumn, home to exceptional annual events including Paris Fashion Week and les vendanges, the fall harvesting of grapes in France. While La fête du travail (Labor Day) takes place on May 1st in France, in Amérique, the same holiday on September 2nd ushers in cooler breezes. On both sides of the Atlantic, September marks the wrapping up of summer vacations for les étudiant(e)s and the start of the school year, also known as la rentrée, with the aspirations of a new beginning. To celebrate the ninth month of the calendar, we have compiled some of the best French events in the Big Apple. 
By Annie Schultz
With four films scheduled in September alone, this series offers several gems from the career of French icon and muse, Isabelle Adjani. Adjani's breakthrough performance in The Story of Adèle H. shows her maturity and range as a young actress of only twenty. Following her life-long career from comedy to drama, Magnetic Gaze showcases the complexity and sensuality that mark her high-voltage performances. We recommend Adolphe, Camille Claudel and L'Histoire d'Adèle H for a crash -course on French literary and cultural history, while Le monde est à toi is perfect for those in search of contemporary satire. In French with English subtitles.
Tuesdays, September 10–October 29, 2019 4:00pm and 7:30pm. See website for showtimes and pricing. Florence Gould Hall at FIAF, 55 E 59th St, New York

NYC is in for a treat as Paris-based illustrator Yann Kebbi, whose work has been featured in The New Yorker, The New York Times, and The Guardian, is embarking on a US tour of his book, The Structure is Rotten, Comrade. His style has been described as sketchy and raw, with cross hatching that reveals, rather than hides, the paper underneath. In this symposium, Kebbi will tackle the questions that are central to his work, such as the tension between the 'finished' and the 'unfinished' and what constitutes 'skilled' and 'unskilled' drawing. Mark your calendars for an evening of discussion and explosively energetic drawings with this illustrator-to-watch!
Free – Tuesday, September 10
th
, 7:00 to 9:00pm– Bob and Sheila Hoerle Lecture Hall, Room UL105, University Center. 63 Fifth Avenue, New York
Simone de Beauvoir is best known for her work, The Second Sex, published in 1949. A powerhouse of existentialist and feminist thought, Beauvoir challenged ideas on gender and sexuality that ushered in a new era, reverberating far beyond the French border. In Becoming Beauvoir: A life, Kate Kirkpatrick explores previously unpublished diary entries and journals of Beauvoir to reconstruct her internal life. Kirkpatrick's discussion marries biography with the existentialist work of Beauvoir, allowing the iconic writer to shine independently of her relationship with Jean-Paul Sartre. In English. 
Free – Thursday, September 12
th
at 6:30pm – Albertine 972 Fifth Avenue New York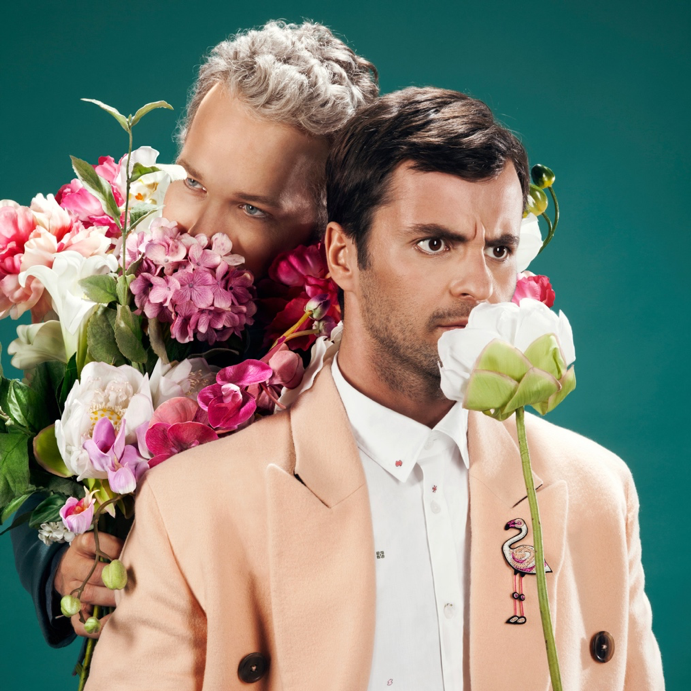 Paul Armand-Delille (Polo) and Alexandre Grynszpan (Pan) turned heads with their fever-pitch of a Coachella performance earlier this year, and now the duo is returning stateside for a US tour. Armand-Delille and Grynszpan met in Paris's Le Baron, a dance club known for trance-like, liberating electronic. Polo & Pan combine the influences of Ravel, Debussy, and LCD Soundsystem to create a vibe that is both romantic and exuberant. While most lyrics are in French, the sounds of Polo & Pan defy national borders due to their use of found instruments from around the world. Join them for an auditory escape at Terminal 5.  
Tickets start at $35 – Friday, September 13
th
, 9:00pm –Terminal 5 610 West 56th Street New York
Wellness at Coucou: Yoga and Méditation in French – September 7th, 26th & 28th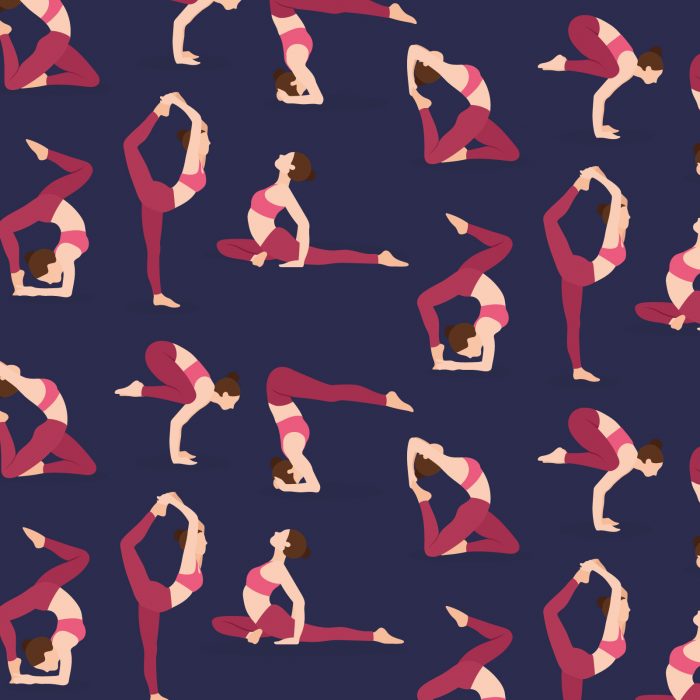 Looking to re-center, exercise, or practice French? You're in luck, because Coucou provides all three in a compact sixty minutes with Yoga in French. Respirez and relax with a cozy yoga practice that will rejuvenate your body and mind. In addition to Coucou's yoga series, a thirty-minute meditation class will round out this wellness series, a welcome addition for any New Yorker's. Hearing French in a variety of contexts, especially in a relaxed state, will turbo-boost your listening comprehension. Plus, who can resist new vocabulary as fun as posture de la demi-lune and posture de l'enfant ?
Yoga: $25.00
–
Saturdays, September 7
th
and September 28
th
, 10:00-11:00am
– Coucou French Classes 253 Centre Street, 2nd and 3rd Floor New York
Méditation: $15—Thursday, September 26
th
, 5:30-6:00pm– Coucou French Classes 253 Centre Street, 2nd and 3rd Floor New York
Senegalese-French performer Germaine Acogny, along with German-French director Mikaël Serre, co-present an exploration of African history and personal memoir. In the US premier of this piece, Acogny's solo performance showcases her personal technique, which synthesizes traditional West-African and contemporary choreography. A living legend, Acogny has taught throughout the world and has helped usher in a new generation of contemporary African dancers. Her work emphasizes undulations of the spine in imitation of plant-life, an emphasis on the earth and sky, and symbolic images. This event is in collaboration with French Institute Alliance Française's annual arts festival, Crossing the Line. 
Tickets start at $20– Thursday September 26
th
to Saturday, September 28th at 7:00pm –
 La MaMa Ellen Stewart Theatre 66 East 4th Street, New York
We're ending on a sweet note to wrap up our September calendar. As you know, a chou is a small puff pastry and also the French word for 'adorable' or 'my love'. Luckily for us, this event is both adorable and pastry-centered. Chef Jennifer hosts an evening of choux making with hands-on experience in small groups and drinks available for purchase (this is a 21+ event). With step-by-step instructions and a relaxed atmosphere, all levels of baking enthusiasts are welcome! Come away with a box of goodies and the knowledge to recreate patisseries, chez vous!
$52.50 – Thursday, September 26, 6:30 – 9:00pm The Maxwell Hotel 541 Lexington Ave New York