Still trying to decide what your bonnes résolutions for 2019 should be? The Coucou team thinks you should attend more French-themed events in the new year, évidemment! Yes, it's always good to make new resolutions about going to the gym more often, but isn't it a little more appealing to go to a hot chocolate-tasting event? This month you can indulge all your French food cravings in NYC–whether it's with wine, cheese, chocolate, or best of all, raclette. You can also join a French book club, sign up for a French film series, or attend a classical French concert. So if you thought we were only going to suggest french food events, don't worry… although, did we mention that January 30th is National Croissant Day?
Take a tour of French wine and cheese to kick off the new year! What is Gamay and why are sommeliers so obsessed with it? Why is Brie everyone's favorite fancy cheese, and does all Brie taste the same? You can find out the answers to all your pressing cheese-related questions while tasting six French wines and a variety of cheese!
Details here.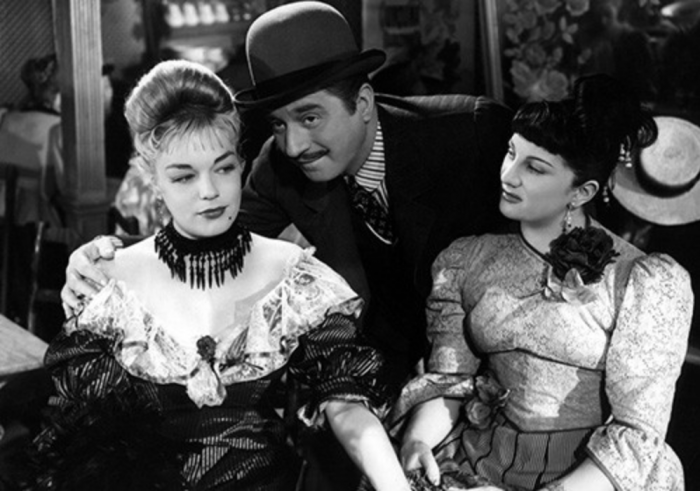 The alliance francaise CinéSalon series this winter features some of director Jacques Becker's most celebrated films along with lesser known gems.
Long-time assistant to Jean Renoir, Jacques Becker emerged as one of the most talented filmmakers in the post-WWII era. Each screening will be followed by a wine and beer reception in the spirit of the French ciné-clubs and literary salons. All films are in French with English subtitles.
Details here.
$14 / $7 STUDENTS / FREE FOR MEMBERS –
22 EAST 60TH STREET, NY 10022
The French company Valrhona is putting on its fourth Hot Chocolate Festival in New York City from January 19th to February 3rd, with a KickOff party on January 17th at Ladurée Soho! The participating pastry shops and bakeries include Ladurée, La Maison du Chocolat, Baked, Epicerie Boulud, Brooklyn Roasting Company, Lafayette NYC, Kreuther Handcrafted Chocolate and Marie Belle. The Party will feature previews of all of the festival's inventive hot chocolates. Walk away with the ultimate Hot Chocolate experience and take home a taste of Valrhona!
Details here.
$40 – 5:30 PM – 7:30 PM – 76 THOMPSON STREET, NY 10012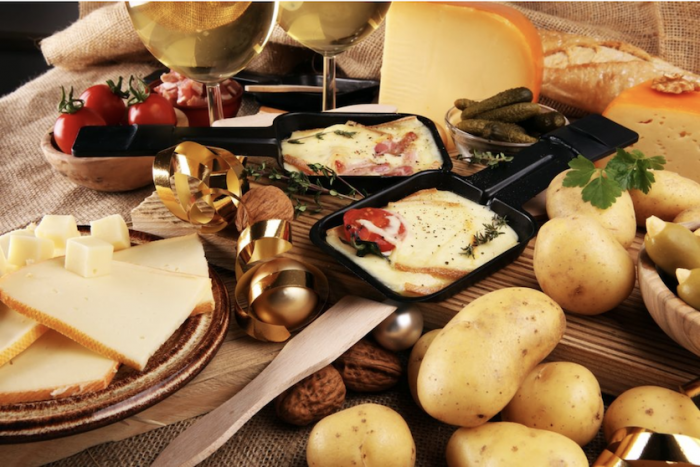 The largest ever raclette party in the US is taking place in Manhattan! If you like cheese, bread, meat, potatoes, cornichons, and more cheese, then you definitely have to try this traditional dish from the Savoie region of France! There will be live French music and drinks. You can either buy a general admission ticket to the raclette bar, or reserve a table for up to eight.
Details here.
TICKETS START AT $20 – 6PM – 10PM –
7 EAST 36TH STREET
, NY 10016
For the first time ever, the Comédie-Française's "Cyrano de Bergerac" is coming to movie theaters in the U.S. for a special one-night event. The Comédie-Française is the most prestigious Parisian theater, and American audiences will get to experience the most emblematic French play. Staged by famous actor and director Denis Podalydès with costumes designed by world-renowned Christian Lacroix, "Cyrano de Bergerac" has been the biggest hit of the Comédie-Française and the most attended play in Paris for the entirety of its 10-year run. You can watch the trailer here.
Details here.
PRICES VARY – 7PM – SEVERAL CINEMAS IN MANHATTAN /
R
EGAL UNION SQUARE 14 – 850 BROADWAY, NY 10003
The famous French pianist Pierre Réach will be playing Beethoven, Chopin, and Schumann at the French Consulate Thursday evening. Réach gives concerts and masterclasses around the world and is also the creator and director of several artistic events such as the Piano-Pic Festival in Bagneres de Bigorre and the Vila-Seca Festival in Spain. His interpretation of Bach's Goldberg Variations is particularly well-known. This is a wonderful event for classical music lovers and a great opportunity to discover the beautiful space in which the American Piano Society holds concerts.
Details here.
$35 – 6:30 PM – 8:30 PM – CONSULATE GENERAL OF FRANCE, 934 FIFTH AVE, NY 10021
Join Caroline Weber and Deputy Cultural Counselor Hervé Ferrage as they discuss The Order of The Day by Éric Vuillard. Winner of the 2017 Prix Goncourt, this behind-the-scenes account of the manipulation, hubris, and greed that led to Nazi Germany's annexation of Austria brilliantly dismantles the myth of an effortless victory. Anyone can become a member of the French bookstore Albertine's book club, which meets once a month for a lively conversation around classic and contemporary French literature!
Details here.
FREE FOR ALBERTINE MEMBERS AND STUDENTS – 6:30PM – ALBERTINE, 972 FIFTH AVE, NY 10075
HOLIDAY: WEDNESDAY, JANUARY 30 – NATIONAL CROISSANT DAY AT MAMAN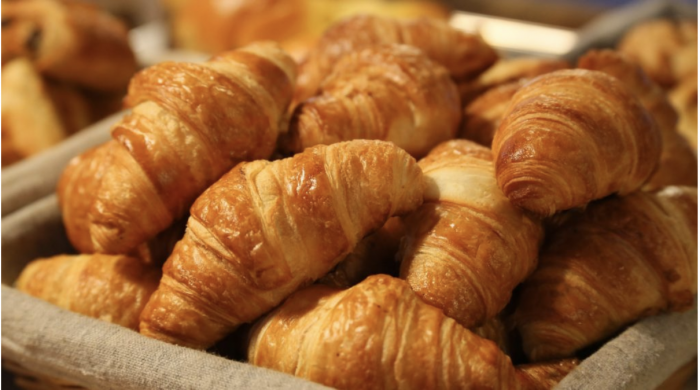 Celebrate the end of the month at one of our favorite cafes in NYC! And speaking of croissants, did you know that you can have a croissant breakfast every weekend if you take one of Coucou's Saturday or Sunday morning classes?
MON-FRI: 7AM to 6PM / SAT-SUN 8AM to 6PM – 239 CENTRE STREET NYC (right down the street from Coucou!)