Mardi Gras falls on Tuesday, March 5th this year and we're really looking forward to the holiday at Coucou! Crazy costumes, beignets… what more can you ask for? We'll be celebrating Mardi Gras on Saturday, March 9th so be sure to check out details about the event below. You'll also find our recommendations for the best French events happening around town in March–movies, museums, books and, of course, wine feature on this month's list!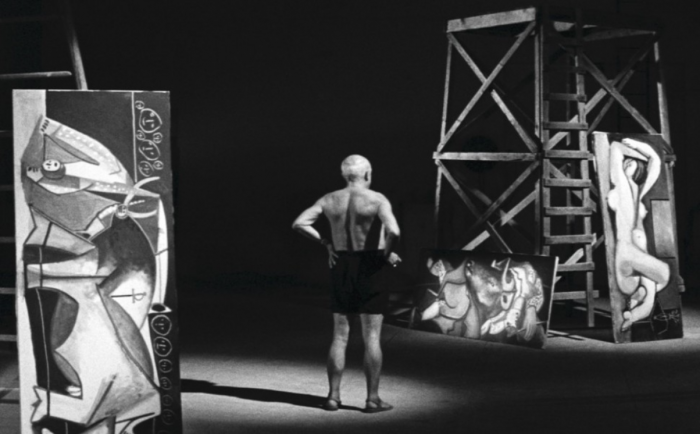 You can catch a rare cinematic glimpse into the artistic process of Picasso at Film Forum during the first week of March! Henri-Georges Clouzot's The Mystery of Picasso was winner of a special jury prize at the 1956 Cannes Film Festival, and is now regarded as one of cinema's greatest art documentaries. Declared a "national treasure" by the French government in 1984, its importance in the international art community has grown over time.
Details here.
$15 – See site for showtimes – Film Forum, 209 West Houston Street, New York, NY 10014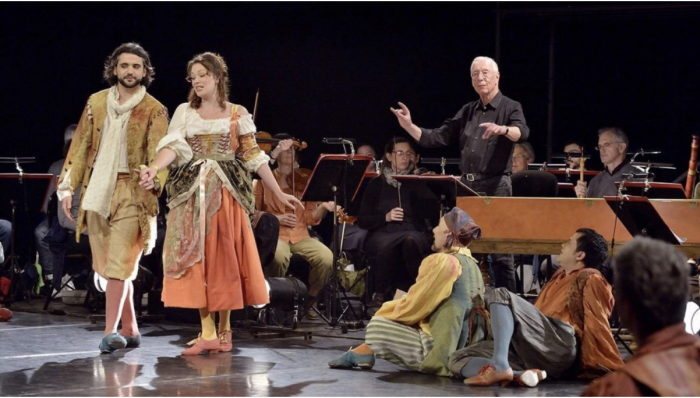 The Brooklyn Academy of Music is presenting the US premiere of Rameau, maître à danser, conducted by William Christie and his ensemble Les Arts Florissants. Originally penned by 18th-century French composer Jean-Philippe Rameau for the court of Louis XV, these enchanting operatic miniatures, La naissance d'Osiris and Daphnis et Églé, served as both a symbol of the court's opulence and a source of evening entertainment. The running time is two hours with intermission and the operas will be in French with English titles.
Details here.
$35 – 7:30PM Friday and Saturday / 3PM Sunday – Peter Jay Sharp Building, 30 Lafayette Ave. Brooklyn, NY 11217
Art: Saturday, March 2 – French Tour at the Met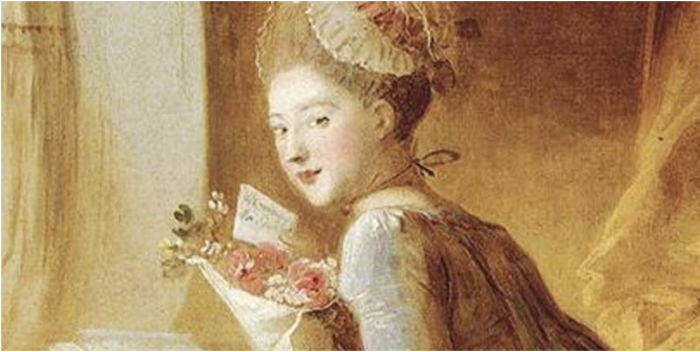 Join French professor Andrew Lear (who's taught at Harvard, Columbia and NYU) on a tour that surveys the Met's superb array of French artwork! You'll see furniture that belonged to Marie Antoinette, the jewelry case of a royal mistress whose diamond necklace led to the Revolution, portraits of aristocrats who went to the guillotine, and an often overlooked painting of Napoleon's coronation.
$55 (museum ticket included, $45 for museum members) – 2 to 4PM – 1000 Fifth Avenue at 82nd Street
Put your sparkliest dancing shoes on and come to Coucou for Mardi Gras! Traditionally, Mardi Gras was the night before Lent when people would party, wear a disguise and feast on fried food for a last evening of indulgence. The awesome DJ Disgonuts will spin a mix of French and US hits and you'll enjoy custom cocktails by the marvelous Melissa Do!
Don't forget your mask and sequins. BYOB/ Students and Friends only
Free – 9PM til late – 253 Centre Street, New York, NY 10013
In this workshop at the French Institute Alliance Francaise you will discover the answers to basic questions such as how French wines are made, how to differentiate between good and bad wine, and how to pair wine with food. This workshop is perfect for you if you want to increase your knowledge of French wine, learn to find the best wine according to your budget, and impress your guests with your wine choices. March's tasting is focused on white wines and rosés from Alsace, Burgundy, Loire and Provence. The workshop will be conducted primarily in English with some French vocabulary.
Details here.
$85 – 5:30 to 7:30PM – FIAF Manhattan, 22 East 60th Street, New York, NY 10022
Books: Tuesday, March 19 – Book Club at Albertine
Join a lively conversation with Deputy Cultural Counselor Hervé Ferrage, Ondine Cotto and Miriam Bridenne on the novel Villa Amalia by Pascal Quignard, translated from the French by Chris Turner. In Villa Amalia, musician Ann Hiden suspects that her partner, Thomas, is cheating on her. Once her intuitions are confirmed, she takes radical action: while Thomas is away, she resolves to secretly sell their shared house and get rid of all physical manifestations of their sixteen years together. Thomas returns to find her gone, the locks changed, and his few possessions packed up and sent to his office. Ann, meanwhile, has fled the country and started a new, hidden life. But our past is never that easy to escape, and Ann's secrets eventually find her.
Free for Albertine members and students – 6:30PM – Albertine, 972 Fifth Avenue, New York