Did you know that the French changement d'heure (daylight savings) happens a week earlier in France than in the US? While they got their extra hour of sleep on October 28th, we're still waiting for ours to happen on November 4th! But rather than sleeping in on the 4th, why not use the extra time to head to a French event in NYC? Scroll through our calendar to discover the French events happening this month near you!
The Wallach Art Gallery at Columbia University and the Musée d'Orsay have partnered to present an exhibition entitled Posing Modernity: The Black Model from Manet and Matisse to Today in New York and Le Modèle noir, de Géricault à Matisse in Paris. This exhibition explores the changing modes of representation of the black figure as central to the development of modern art. It focuses on the black female figure, beginning with Edouard Manet's 1860s portrayals of Laure, the model who posed as the maid in Olympia. By taking a multidisciplinary approach that explores the connection between the history of art and the history of ideas, the exhibition will study aesthetic, political, social and racial issues as well as the realm of the imagination—all of which is revealed in the representation of black figures in visual arts from the French and American abolition eras to the present day.
FREE – WED – FRI: 12 – 8PM / SAT&SUN 12 – 6PM – WALLACH ART GALLERY, 615 WEST 129TH STREET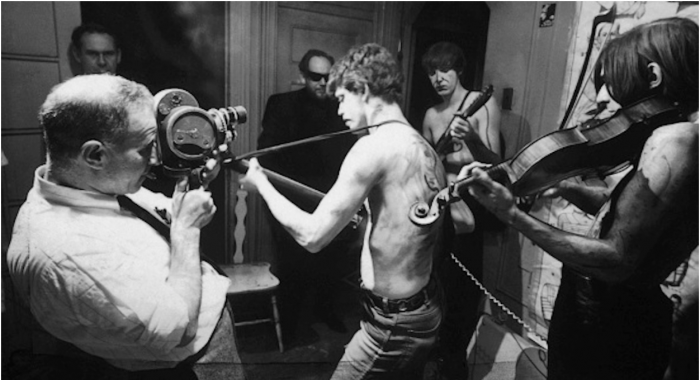 Two years after the success of the first exhibit dedicated to the famous band The Velvet Underground at the Philharmonie de Paris, Christian Fevret is reviving The Velvet Underground in New York in a temporary exhibit open until December 30th in Greenwich Village. Fevret, the founder of the magazine Les Inrockuptibles, takes us back in time to 1960s New York, where four friends including Lou Reed and John Cale are going to invent a new type of rule-breaking music. Feveret explains that The Velvet Underground "influenced many artists like David Bowie, LCD Sound System, Andy Warhol, who produced their first album, photographers such as Stephen Shore, and even French artists like Serge Gainsbourg and Vanessa Paradis." Hundreds of photos and six exceptional films make up the exhibit, including rare concert images of The Velvet Underground at the Bataclan in Paris in 1972.
$25 – CLOSED MONDAYS / 12PM – 7PM  – 718 BROADWAY, NEW YORK, 10003
The French Institute Alliance Française's Florence Gould Hall will host the US premiere of The Travels of Babar, Raphael Mostel's new multi-media composition based on Jean de Brunhoff's famous picture book.
The world premiere of this complete new production was presented in 2017 in Berlin by the Berliner Philharmoniker. Eight musicians (two winds, two brass, two strings, one pianist/celesta and one percussionist) will accompany the multimedia story. Laurent de Brunhoff, the son of Jean de Brunhoff who wrote and illustrated more than 45 additional Babar books after his father died, is scheduled to attend the performance on November 2 and autograph books afterwards!
$25 – 7PM ON FRIDAY / 2 & 4PM ON SATURDAY – FLORENCE GOULD HALL – 55 E 59 ST NYC
This musical evening will highlight the creative and personal connection between giants of French Romanticism, including Chopin and Berlioz. Pianist Brian Zeger, one of today's leading collaborative artists, is joined by mezzo-soprano Samantha Hankey in this program that brings to life the deep friendship and creative synergy uniting these astounding artists. The concert will be presented in conjunction with The Met's Delacroix exhibition. You can save $10 per ticket by using this discount code: DaM18.
$40 (WITH promo code DaM18)  – 7 PM – GRACE RAINEY ROGERS AUDITORIUM, THE MET 1000 FIFTH AVE NY 10028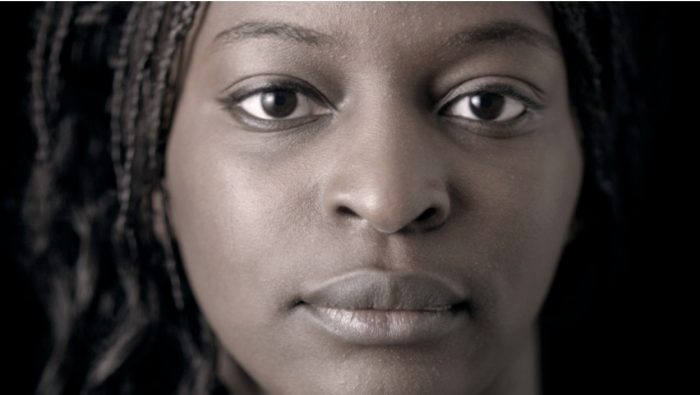 France doesn't have a word for speaking about "blackness" and has just removed the word "race" from its Constitution. Nevertheless, a new generation of black French women directors is creating documentaries, news reports, and fiction films about the black experience in all its plurality. Around a selection of films directed by award-winning artists of African descent, this series will explore experiences of mostly female subjects and characters in France, French-speaking Africa, the U.S. and the Caribbean. This series includes the classic film Black Girl and many contemporary ones, some shown for the first time in the U.S. Screenings will be followed by discussions with the films' directors.
SEE WEBSITE FOR TIMES AND PRICES –
COLUMBIA MAISON FRANÇAISE,
BUELL HALL, 116TH STREET AND BROADWAY
Design historian Maureen Footer and fashion expert, TV producer, and award-winning author Marie-France Pochna will discuss (in English!) Footer's latest book, Dior and His Decorators: Victor Grandpierre, Georges Geffroy, and the New Look, the first in-depth account of the two Parisian interior designers associated with Christian Dior. This is the perfect opportunity to see the most beautiful French bookstore in Manhattan!
FREE – 6:30 PM – 7:30PM – ALBERTINE – 972 FIFTH AVENUE NEW YORK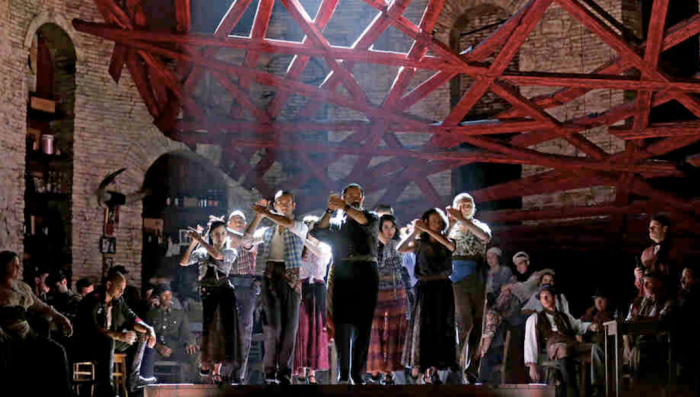 Sir Richard Eyre's stunning production of George Bizet's Carmen is playing at the Met! The French composer Georges Bizet (1838–1875) was known as a brilliant student and prodigy, but his works only found lasting success after his untimely death—most notably Carmen, which premiered three months before he died. Bizet's masterpiece about the gypsy seductress who lives by her own rules has had an impact far beyond the opera house. The opera's melodic sweep is as irresistible as the title character herself, a force of nature who has become a defining female cultural figure. Carmen was a scandal at its premiere but soon after became a triumphal success and has remained one of the most frequently staged operas in the world.
TICKETS START AT $30 – 7:30PM – METROPOLITAN OPERA HOUSE, 30 LINCOLN CENTER PLAZA, NY 10023