One of the challenging things about learning a language is finding the right way to incorporate listening exercises into your daily routine. This is why we recommend subscribing to a few French podcasts, and listening to at least one per day–maybe during your commute to work or while you make dinner. You'll be amazed at how quickly your comprehension skills will improve by simply adding this extra five or ten minutes of French immersion to your day! Find the right podcast for you by reading through the list we've put together–it includes the most helpful podcasts for learning French as well as our personal coups de coeur!
Podcasts to Learn French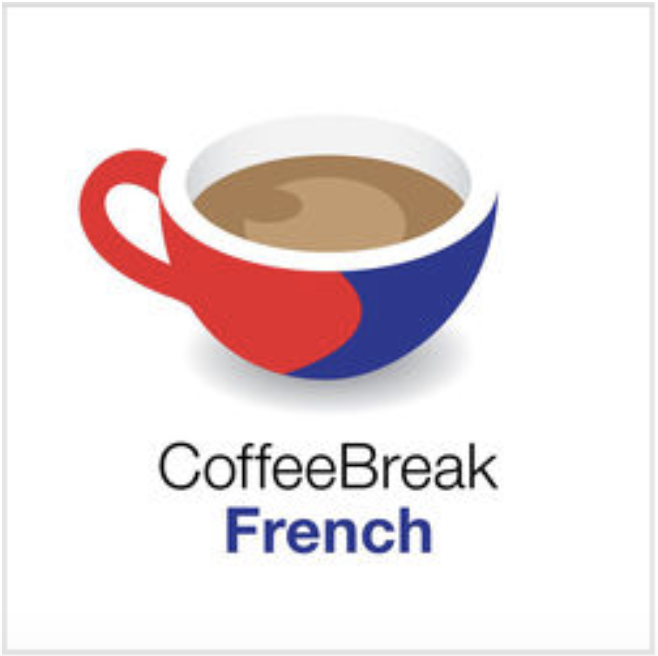 Coffee Break French has several seasons catered to beginning, intermediate, and advanced French learners. The host, Mark, has an absolutely charming Scottish accent when he speaks in English, and his French is impeccable. You can listen to episodes where he coaches his student Anna or even a season where he travels around France and interviews native speakers. The podcast is free, but you can also pay to receive supplementary materials.
https://radiolingua.com/coffeebreakfrench/
This Radio France International (RFI) podcast is designed for intermediate and advanced learners of French. It's created by an authentic French radio station, and the journalists speak relatively slowly. Each episode has the most important news of the day in just under ten minutes, and you can consult the free online transcript of the episodes if there are phrases you don't understand. At the end of each episode, the hosts explain in detail at least one interesting word that they used during the broadcast.
https://savoirs.rfi.fr/fr/apprendre-enseigner/langue-francaise/journal-en-francais-facile
This podcast is for intermediate to advanced learners, and introduces the listener to cultural and grammatical elements of the French language. The episodes are quite short, and typically dedicated to one topic such as an idiomatic expression or a French song. The host, Johann, is a native French speaker, who speaks very slowly and tailors his podcast to non-native speakers. The episodes are free, but you can also pay to become part of the Francais Authentique community (where you'll have access to many more resources).
https://www.francaisauthentique.com/podcasts/
This is one of the longest-running French language podcasts on the web. Episodes are released three times a week, are a manageable five minutes long, and each focuses on an aspect of the host's life. Laetitia speaks at a relatively rapid speed, but you can read a transcript of the episode while you listen if you have difficulty following along.
https://onethinginafrenchday.podbean.com/
Our favorite French podcasts!
This addictive podcast is the perfect way for you to sharpen your listening skills by becoming familiar with a variety of French voices and accents. Transfert is the French equivalent of The Moth: one person recounts an intimate story from his or her life. The narratives are often about love, family secrets, or strange coincidences. We recommend this podcast for high-intermediate and advanced language learners! Some of these stories can be heartbreaking and painful to listen to, which is why we're including a selection of some of the more light-hearted episodes: "Jusqu'ou peut on aller pour devenir ami avec ses voisins?", "Savoir cerner les autres", "La personne en face", "Etes-vous vraiment la personne que vous pensez être?".
This podcast is fantastic for intermediate French learners because its episodes are only 5 minutes long and it's very easy to understand the narrator's speech. Justine, a precocious 11-year-old, describes an element of her life in each episode. We learn about her friends and crushes at school, her future aspirations (she wants to have good grades in English class so she can go to Harvard), and we're reminded of how painful and exciting being a pre-adolescent can be. There's only one season of this podcast so far, but we're keeping our fingers crossed that they release the second one soon!
https://louiemedia.com/entre/
The three hosts of Le Tchip are of Caribbean and African origins. They start each episode by talking about pop culture, and then proceed to discuss and summarize the important events of the week. Their conversations are focused around events in the black community, and are a great way to learn more about the French afropop experience.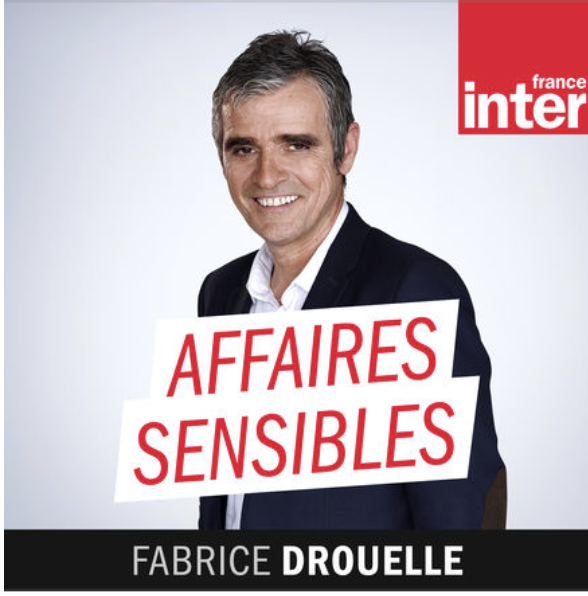 Each episode of this podcast is devoted to a different political, economic, social or cultural event of the second half of the twentieth century. The host, Fabrice Drouelle, introduces the story and then discusses it with a guest speaker. Their discussion is usually intertwined with film excerpts, reports, interviews, or music related to the subject.
https://www.franceinter.fr/emissions/affaires-sensibles
By Sophia Millman