INTERMÉDIAIRE / NY / WEDNESDAY 02-21-24 Level 4 |
NYC In-person
Intermédiaire
This class will be taught mainly in French, although complex grammar points will be explained in English
$429.00 + $25 coursebook
In stock
Payment over time options available at checkout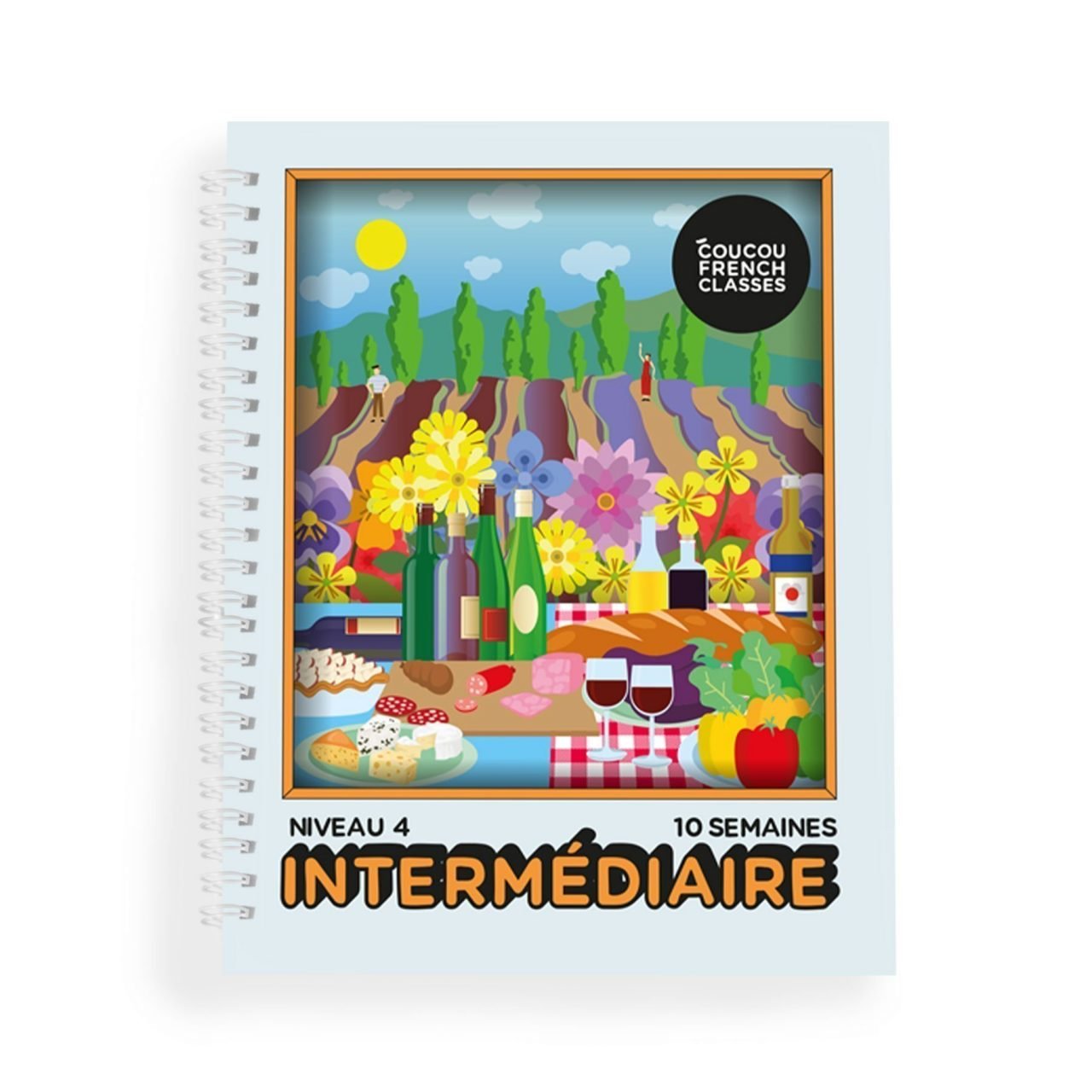 Required Course Books.
Niveau 4 – course book
The course book is required to take this class. It contains all lesson content as well as homework. Required Coursebooks will be automatically added to your cart when registering.
Group classes and workshops fill up fast, make sure you sign up in advance so you don't miss out on your first choice!
Please note that our classes are only open to adults.
Additional Material
for your Class
Exercise books are optional and contain additional practice materials, as well as answer keys for all exercises. Flashcards are a fun and super effective way to learn French vocabulary.
You're
Intermédiaire

, if...

You can say "He gave it to me" or "I ate there last night."

You can raise Parisian eyebrows with phrases like "My daughter was three when we moved" or "When I met my boyfriend, I had just finished university."

You know the different past tenses and object pronouns pretty well, but you don't know the simple future or the conditional.

When you watch a French movie, you can recognize a good amount of words.
THE CURRICULUM
Wednesday Feb 21: Lesson 1
Past tenses and object pronouns review
Wednesday Feb 28: Lesson 2
True crime - Read an article in French
Wednesday Mar 06: Lesson 3
The simple future
Wednesday Mar 13: Lesson 4
If/then sentences in the future
Wednesday Mar 20: Lesson 5
The conditional mood - present tense
Wednesday Mar 27: Lesson 6
If/then sentences in the present
Wednesday Apr 03: Lesson 7
Practice with a quiz: "How French are you?"
Wednesday Apr 10: Lesson 8
The conditional mood - past tense
Wednesday Apr 17: Lesson 9
If/then sentences in the past
Wednesday Apr 24: Lesson 10
Speaking practice: cultural outings
MORE intermediaire classes