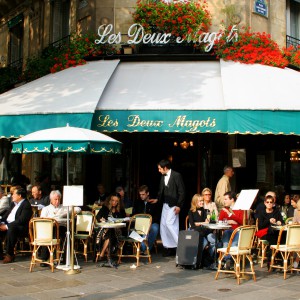 Looking for new resources outside of class to add a little oomph to your understanding of French? Missing the old days of pen pals and want to meet actual francophones? Check out the free website Conversation Exchange.
Functioning as a virtual platform for language exchange, Conversation Exchange lets users create picture-less profiles with a few details about themselves and, based on a customized search, allows you to pair with someone teaching the language you wish to practice. For example, native French speakers looking to work in the United States and brush the rust off their English skills might contact Americans looking to practice French. It's a win-win!
Some users are looking for "face-to-face" conversation, which is useful if you are living abroad or looking to familiarize yourself with the local francophone community. Otherwise, people seek email, chat, or skype exchange. It's really up to you!
In travels in France and elsewhere, the platform has proved useful for meeting locals and getting a personalized concept of a place, all while practicing your language skills!