Each year, as October 31st nears, some of our students inevitably ask us about French Halloween traditions. And they're disappointed when we explain that the French aren't really that into the whole carving pumpkins and trick-or-treating thing. But there's hope yet for all you French-loving fans of the paranormal! France is–let's face it–one of the spookiest countries around besides maybe Transylvania. Here's a quick list if you don't believe us: Giant cemetery? Check. Creepy underground vaults filled with skulls? Check again. Tons of stories about people getting guillotined? Major check. 
For Halloween 2020, we've put together a list of some of the most effrayants (terrifyingly spooky) chateaux in France. "Why did you choose 6?" you might ask. Well, last Halloween we went for a list of 13 things, so this year we've taken inspiration from le chiffre de la bête (666). (Have you ever wondered what Morgan Freeman sounds like when he's dubbed in French? Watch this NatGeo France video of him decoding the devil's number!) Finally, if you're ready to be even more scared after reading through our list, check out our posts about the best French horror movies and true crime shows! 
By Sophia Millman
A taste of French folklore: Les Dames blanches et vertes 

Before you start reading our list, you should know that for some reason a lot of women (dressed in either green or white) tend to like haunting French castles. Les dames blanches ("white ladies") are famous figures in French folklore. These supernatural beings often figure in stories about the Pyrenees, since they supposedly live in the mountain caves there. Legend has it that the spirits stand in the middle of bridges or block paths, refusing to move until you dance with them. If you agree to dance, they disappear. If you decline, you'll be tortured. 
Want to learn more about the various

dames blanches

legends or read about their counterparts,

les dames vertes

? Check out this very detailed French Wikipedia

article

. 
1. The White Lady of Château d'Esquelbecq

The legend of the Château d'Esquelbecq dates back to January 21, 1655. Ghost lovers still linger at the gates of the castle on the night of January 21 because it's rumored that on this night you can still hear ghostly barking. You might even see a lady in white walking around the grounds of the castle with her little dog. The lady is Marie Jacqueline Triest, who was killed by one of her servants. Her body was found thanks to her little dog, who discovered where she was buried in the castle's garden.
As you now know, you can find a

lot

of ladies in white haunting a variety of castles in France. Another famously haunted place is the Château de Puymartin (located in Dordogne) which is also known as "Le château de la Dame Blanche." Watch a little video about it

here

. There's also another famous

dame blanche

who haunts the

Château de Trécesson

in Bretagne. 

You can visit this château, which is located in the most Northern region of France. Check out the castle's official website

here

!
2. The Green Lady of Château de Brissac

The creepy Château de Brissac is so famous that it's made many of the "most haunted places in the world" lists. With seven stories, it also happens to be one of the tallest castles in France. Home to the Dame Verte or "The Green Lady," the château is haunted by Charlotte, the illegitimate daughter of King Charles VII. She was murdered by her husband after he discovered her having an affair. Her nickname comes from the dress she was wearing when she was killed. Today, she can be found roaming the tower room in the château's chapel, and you might just be lucky enough to hear her moaning if you go on a tour of the castle. 
The Château du Rocher and the Château de Bouillé each also have their own green lady legend. Learn about these two chateaux

here

. 

Visit the Château de Brissac virtually

here

!
3. Chateaubriand's Ghosts Part I: The Château de Combourg

In his memoirs, the famous author François-René de Chateaubriand wrote about the Count of Combourg, who, according to Chateaubriand, had been dead for three centuries, but would sometimes return to his château's "red room." Chateaubriand grew up at the Château de Combourg, and claimed that certain inhabitants of the château could recognize the ghost's footsteps by the sound of his wooden leg. Chateaubriand also wrote that the leg would sometimes walk by itself, accompanied only by a mewing black cat. One of the towers at the Château de Combourg is thus known as the "Tour du Chat" (The Cat's Tower). While restoring the château in the 20th century, workers discovered the mummified corpse of a cat walled up behind a 16th century beam. You can see the cat's corpse if you visit the château today.
Take a virtual tour of the château

here

!
"… Les gens étaient persuadés qu'un certain comte de Combourg, à jambe de bois, mort depuis trois siècles, apparaissait à certaines époques, et qu'on l'avait rencontré dans le grand escalier de la tourelle ; sa jambe de bois se promenait aussi quelquefois seule avec un chat noir."
"… People were persuaded that a certain Count of Combourg, with a wooden leg, dead for three centuries, appeared at certain times, and that he had been met in the great staircase of the turret; his wooden leg also sometimes walked alone with a black cat."
Memoirs from Beyond the Grave, Tome 3, Chapter 3
3. Chateaubriand's Ghosts Part II: The Château de Châteaubriant

According to legend, Françoise de Foix (François I's mistress from 1517 to 1525) was sequestered at the Château de Châteaubriant by her jealous husband who ultimately murdered her. On the eve of her death (October 16th at midnight) many ghosts appear at the château and bloodstains can be seen in the castle's Golden Room. François-René de Chateaubriand, a descendant of one of the branches of the medieval house of Châteaubriant, witnessed as a child his family's attempts to restore their coat of arms and make people forget the black legend of Françoise de Foix. He evokes this legend in his Memoirs from Beyond the Grave. 
4. Le Château de Veauce, France's "Most Haunted Castle"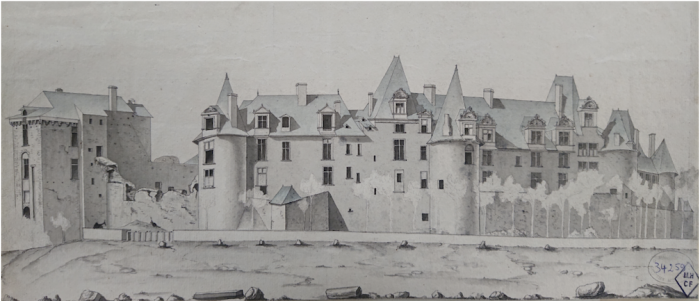 Since the 16th century, the tragedy of Lucie, a maid who died locked in a tower of this château, has fascinated the French. The lady of the château suspected Lucy of having an affair with her husband, so she locked her away and the girl died of starvation. Now, her ghost regularly returns at midnight to haunt the corridors of the castle. 
In August 1984, a team from the radio station France Inter installed microphones and cameras in the château. Strange phenomena were detected: a technician recorded sounds impossible to identify. "I had never heard a noise like that," he says in this documentary. The whole France Inter team was terrified and became even more spooked when members began seeing odd lights. A medium, who was also present during the investigation, managed to take a picture of what appeared to be a ghost.
Watch the original 1984 program about Lucie

here

or listen to this excellent French podcast episode about it

here

.

Take a 3D virtual tour of the château

here

!
5. The Supernatural Château de Fougeret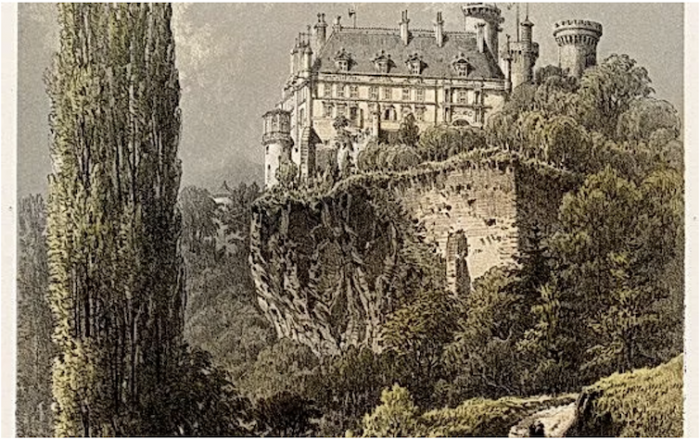 In 2009, the owners of the Château de Fougeret began witnessing paranormal occurrences at their chateau. They now organize soirées and even "nuitées spirites": you can sleep at the castle and experience these paranormal phenomena yourself with the help of mediums. Netflix recently produced a French show about comedians staying in haunted chateaux that's called "Jusqu'à l'Aube" ("Until Dawn") and one of the episodes takes place at the Château de Fougeret. Watch it here! 
Read (in English) about the history of the Château de Fougeret and the Knights of Templar

here

. 
Bonus: The Strange Farmhouse in Mentque-Nortbécourt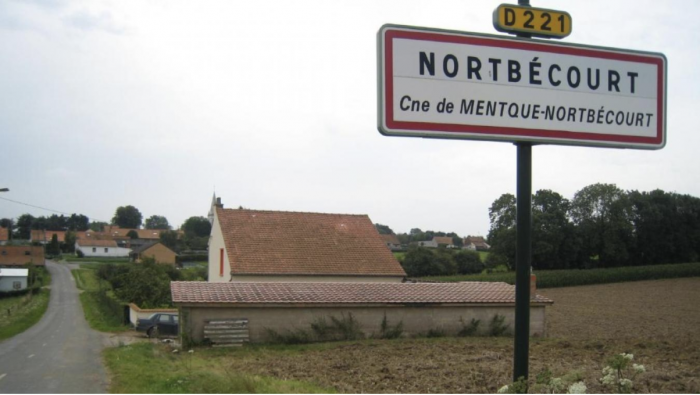 This story isn't exactly about a château, but it's more modern and the perfect way to finish our list! You've probably never heard of the tiny, unassuming French village of Mentque-Nortbécourt. No one else in France besides its residents had heard of it either until (cue X-Files music) …2013! That's when a bunch of French news shows started airing episodes about the mysterious haunted farmhouse in the village.In this video recorded for FranceInfo, one of the farmhouse's tenants says, "We've gotten hit with stones in the head. It's become dangerous. My friend went to the hospital." According to FranceInfo, a neighbor, who came to see the paranormal phenomena with his own eyes, was injured when a soap dish flew into his back. And perhaps the craziest part of the whole story is that the town's mayor supposedly saw a chair spin around in the air by itself!